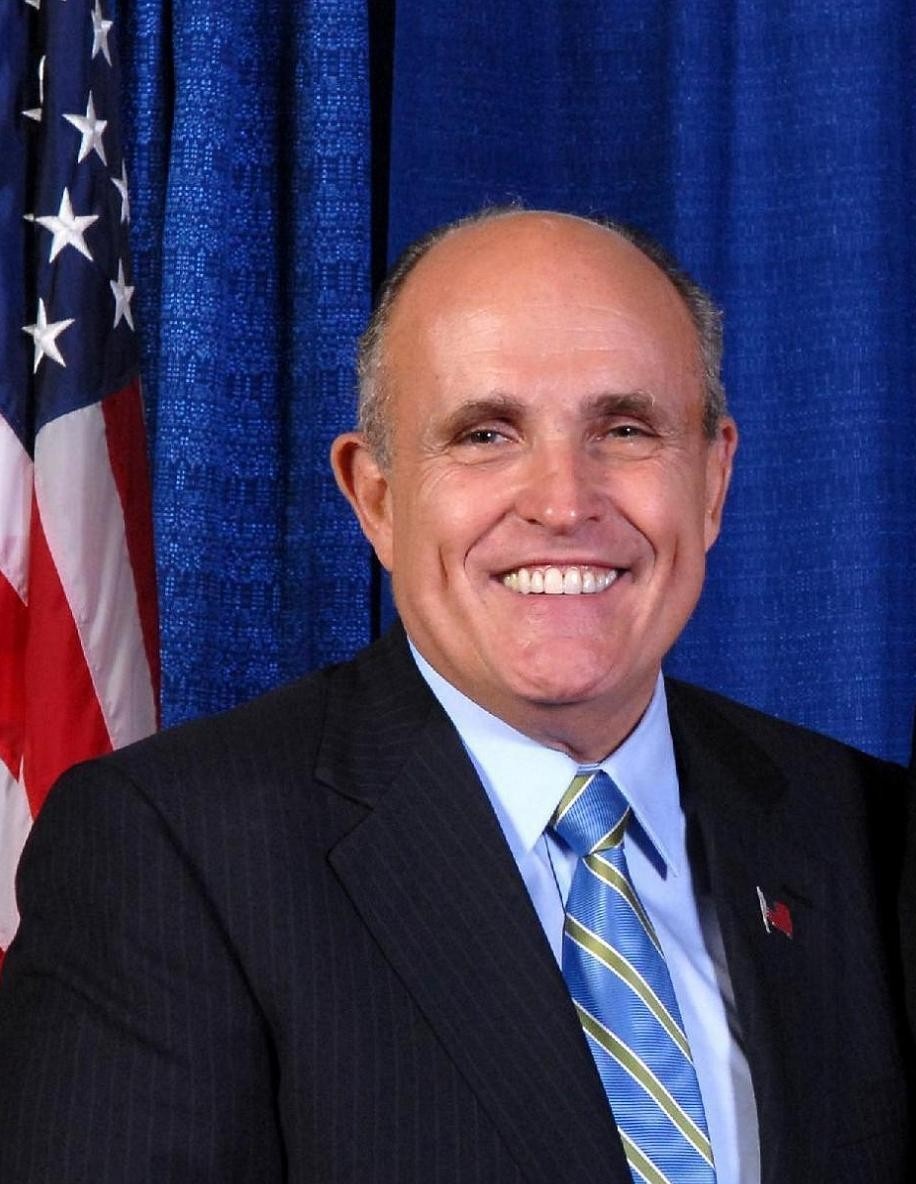 Last December, I penned an article entitled "The Myth of Rudy Giuliani Saving the Cigar Industry". In my 6 1/2 years of owning and operating Cigar Coop, it easily was the most controversial article I wrote. Shortly after the 2016 Presidential Election, former New York City Mayor Rudy Giuliani was being anointed by some as "the man who would save the cigar industry" from the draconian regulations imposed on the cigar industry from the U.S. Food and Drug Administration (FDA). In the article, I disputed that assumption. I called out a lack of a track record of Giuliani backing the cigar industry and then pointed out the impracticality of such a scenario happening. For five months since the election, we have heard nothing from Giuliani in regards to cigars. Things took somewhat of an interesting turn on March 20th, 2017 when the International Premium Cigar and Pipe Retailers (IPCPR) Association announced they landed Giuliani as its Keynote Speaker for its 2017 Convention in July. It's a move that shocked many – including this author. While I consider this a positive move by both Giuliani and the IPCPR, I don't think it makes him a white knight who will save the cigar industry.
Why did Some Consider Giuliani the Person to Save the Cigar Industry?
Giuliani is known for his love of cigars. Not only does he enjoy cigars, but he is known to frequent cigar establishments. In fact, I met him once at a cigar lounge in Dallas, Texas back in 2012.
On the night of the 2016 Presidential Election, Giuliani made an appearance on Fox News during the early part of the U.S. Presidential election night coverage. During this appearance, Giuliani was assessing some the of the results around the State of Florida. He had stated that Republican candidate Donald Trump was going to win Florida and there were certain neighborhoods indicative of this. One neighborhood was Little Havana and it was the comments concerning Little Havana that set the cigar industry into a frenzy.
"I know the Cuban Community in Little Havana and I happen to spend a lot of time there; for a total irrelevant reason – the fact that I love cigars. I know all those families very well, the Padron family, Don Pepin Garcia. They're big Trump supporters."
Shortly after that, the cigar community started to look at Giuliani as not only a cigar enthusiast, but also as someone who was willing to take up the fight. In my article the following month, I gave my thoughts on why this happened:
Everyone (including this author) in the cigar industry got very excited about these statements being made on national television – after all, it isn't everyday the cigar industry gets national press from mainstream media. Once Trump secured the presidency, this excitement took on a whole new life. With Trump and Giuliani supposedly being close; and Giuliani being considered for the Cabinet, came the assumption that Giuliani was going to help the cigar industry. This assumption was based on the premise that he was going to explain to Donald Trump about the draconian regulations imposed on the cigar industry by the FDA. Many felt, it was going to be that easy.
Why Giuliani is Not the Person to Save the Industry From The Hands of the FDA
Much has been made of Giuliani's ties to President Trump. In fact, I've heard many say that Giuliani has the ear of the President. The reality of the situation is that Giuliani did not get a Cabinet position. The President's Cabinet ultimately is his group of trusted advisors. In terms of regulations by the FDA; the President has a new Secretary of Health and Human Services in Tom Price. I see the relationship between Price and the White House to be the key one – that of President and Trusted Advisor. I don't see Giuliani coming in and circumventing or even complementing the relationship.
Currently, Giuliani's role is one of an informal advisor on cybersecurity. Because of his focus in this area, it is doubtful the topic of regulations for the cigar business will on his agenda. Some have postulated he could take on a similar role advising the President on FDA and cigars. The idea floating around that Giuliani would be an informal advisor on cigar industry issues is simply not realistic. While I'm willing to give Giuliani the benefit of the doubt that he understands the challenges the cigar industry faces, ultimately I don't feel the cigar industry is big enough to warrant a role as an informal advisor.
In my previous article, I also pointed out what has been a poor track record of Giuliani and the cigar industry. This includes no previous public record of helping the industry out in Washington as well as Giuliani signing a sweeping smoking ban in New York City while Mayor.
We are also coming up on five months since Giuliani's appearance on Fox News. With more regulations set to go into effect over the next 18 months, time is running out.  He hasn't helped in the past and he hasn't done anything for the industry in the past five months.
Still a Good Move for the IPCPR 
While I firmly believe that Giuliani will not lead the charge against the FDA or even open doors, the announcement of him delivering the keynote is not a bad thing. In fact, I still think its a very good and significant thing.
While NFL Hall of Famer Mike Ditka was probably the biggest keynote speaker in recent years (2013), Giuliani coming to IPCPR is even bigger. One can argue Giuliani, a former Mayor and a former Time Magazine Man of the Year is an even bigger name than Ditka. One positive from his November Fox News appearance is that it gave IPCPR a chance to extend an invitation to the former Mayor to speak at IPCPR. The two parties were able to come to an agreement for this to happen. What the terms of that agreement are, we don't know. What is important is that there is an agreement.
Giuliani's presence at this year's trade show gives IPCPR some instant credibility in terms of having a big name politician at the Convention and Trade Show. This star power also gives IPCPR a chance to bring in additional attendees and opens the possibility of mainstream media even picking up on the story.
Giuliani is known to be a powerful orator. In my mind, there is little doubt that Giuliani will fire up the troops at the opening breakfast – and this is a good thing.
Actions Need to Be Louder Than Words
One thing must be pointed out here – the industry and consumers must not assume that just because Giuliani is giving a speech at IPCPR means he has taken up the fight. As I have pointed out, since 2009 Giuliani has not done anything on the public record to help the cigar industry. I view Rudy Giuliani as a participant and enthusiast in the cigar industry. He has demonstrated this participation in visiting many shops and cigar companies. I look at this upcoming speech as another example of participation – just on a bigger scale. Since he hasn't gone above and beyond, I don't expect him to do so now.
What could change my mind about him leading the charge is if he states during his speech he will help – and gives some sort of a high level plan. But I'm not expecting that to happen.
As mentioned above, the clock is ticking. If we have to wait til July to hear that Giuliani is onboard in any way, it's probably too late. As we get further into the implementation of these regulations, it is going to be harder to repeal them.
Whether Giuliani is walking the trade show floor or not following the keynote remains to be seen. If he does; hopefully as he talks to retailers, manufacturers and brand owners they will ask him what his plans are to support the industry.
Final Thoughts
When I penned the article on Giuliani back in December, I was hammered for what many perceived was an "agenda" against Rudy Giuliani. While I have been critical of his record of "helping" the cigar industry, I have been more critical of the cigar industry placing him on a pedestal as the "white knight".
For whatever the reasons Giuliani agreed to do the keynote, he did commit to it. It's an important step and one that was absolutely needed.  We still need to support him and the IPCPR regarding his participation at this breakfast. Expecting anything beyond that is wishful thinking.
Photo Credit: Public Domain