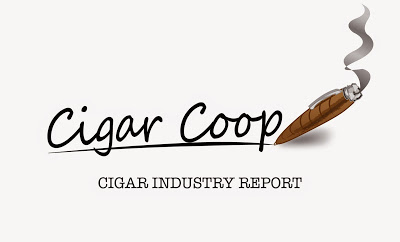 The Cigar Industry Report is a one stop place to catch up on the activity here at Cigar Coop. It is a combination of our news reports, cigar reviews, and assessment updates we do throughout the week. Finally, each week we will look back at Cigar Coop history. Look for this report every Saturday morning at 8am Eastern time.

Cigar Industry Report: Volume 6, Number 18 (Edition 219 3/25/17)
Feature of the Weeks
This was a big week in industry news…..
Avo Uvezian Passes Away
Avo Uvezian, the beloved brand ambassador of the cigar brand that bears his name passed away on March 24th at the age of 91. We look back at this true industry legend.
Cigar Industry Lawsuit Delayed 30 Days 
The court date for the lawsuit filed by the cigar industry's trade associations against the U.S. Food and Drug Administration (FDA) has been pushed back to August 30, 2017. The lawsuit challenges the Deeming Regulations implemented by the FDA on the premium cigar industry. We got the details here.
Rudy Giuliani Named Keynote Speaker at 2017 IPCPR
At this year's 2017 IPCPR Trade Show and Convention, former New York City Mayor Rudy Giuliani as has been named Keynote Speaker for its 2017 Convention
News Recap
House of Representatives: H.R. 564 is a proposed piece of legislation that calls for an exemption from FDA Regulation for premium handmade cigars. This week ten new co-sponsors signed on including: Stevan Pearce [R-New Mexico}, Mark Meadows [R-North Carolina], Mike Bost [R-Illinois], Doug Lamborn [R-Colorado], David Roe [R-Tennessee], Bill Huizenga [R-Michigan], James Renacci [R-Ohio], Don Bacon [R-Nebraska], Mark Sanford [R-South Carolina], and Daniel Donovan [R-New York]. The total number of sponsors is now 95.
U.S. Senate: S.294 is the Senate companion bill to H.R. 564. This week no new co-sponsors signed on. The total number of sponsors remains 13.
House Bill 1136: This is legislation that was introduced by Rep Tom Cole (R-Oklahoma) and Rep Sanford Bishop (D-Georgia) to change the Grandfather Date for Deeming Tobacco products subject to FDA Regulation from February 15 2017 to 21 days after enactment of the regulations. This week 11 co-sponsors signed on including: Mike Kelly [R-Pennyslvania], Andy Harris [R-Maryland], William Lacy Clay [D-Missour], Francis Rooney [R-Florida], Carlos Curbelo [R-Florida], Billu Long [R-Missouri], Richard Hudson [R-North Carolina], John Moolenarr [R-Michigan], David Valadao [R-California], Tom Graves [R-Georgia], and Mike Coffman [R-Colorado].The total sponsor count is now 32.
Guam: The U.S. Territory has raised the legal age to purchase or use tobacco products to 21. The new law takes effect in 2018.
North Carolina: House Bill 435 has been introduced that proposes raising the legal age to buy tobacco products to 21.
Oregon: The State Senate has approved raising the State's Smoking Age to 21.  The bill now heads to the State House and still requires Governor Kate Brown's signature.
---
Assessments
Agile Cigar Reviews