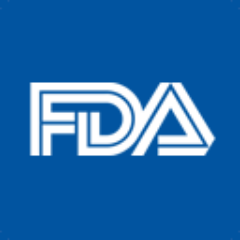 The Campaign for Tobacco-Free Kids has called on Congress and President Trump to reject the attempted efforts of the tobacco industry to roll back the Deeming regulations for premium cigars and e-cigarettes.  The organization said the Trump Administration "must continue to vigorously defend the FDA's authority" and "should side with America's kids, not the tobacco industry."
With a new Presidential Administration and a new Congress in place creating some optimism for the cigar industry, Campaign for Tobacco-Free Kids is going on the counter-attack. The organization is tying "anti Big Tobacco", potential conflicts of interest, and youth tobacco use all together in its game plan against the tobacco industry.
In a press release from Campaign for Tobacco-Free Kids, the organization said that disclosure documents show that tobacco giants Altria and Reynolds have hired lobbyists and spent large sums of money to influence the Trump Administration.
Among the ties to Big Tobacco that the Campaign for Tobacco-Free Kids is reporting:
Altria and Reynolds American donated $500,000.00 and $1 million dollars respectively. They also report that Reynolds is one of only a handful of companies that gave at the $1 million level.
In the first quarter of 2017, tobacco companies and trade associations have spent more than $4.7 million on federal lobbying, including $2.3 million by Altria, $1.3 million by Philip Morris International and $589,848 by Reynolds American.
Altria has hired 17 lobbying firms while Reynolds American has hired 13.
A former Chief of Staff for Senate Majority Mitch McConnell has been added to the lobbyists hired by Altria.
A former Deputy Chief o Staff to Secretary Health and Human Services Tom Price has been hired as a lobbyist for Reynolds American.
The press release by the organization claims that the Big Tobacco companies are behind the bills in Congress to exempt premium cigars  (S. 294/H.R. 564) and to change the grandfather (predicate) date for cigars on the market (H.R. 1136).
The Campaign for Tobacco-Free Kids goes on to challenge the definition of a premium cigar as defined in the S.294 an H.R 564 bills stating "(S. 294/H.R. 564) would completely exempt so-called 'large and premium cigar'" from FDA oversight, but defines such cigars so broadly that it could end up exempting cheap, machine-made, flavored cigars that are widely used by kids.". The premium cigar industry has spent considerable time and effort distancing themselves from machine-made and flavored cigars.
The press release goes on to say, "It's no secret what the tobacco companies want: They're waging a multi-pronged assault on a new rule the Food and Drug Administration issued last year for electronic cigarettes and cigars – products that are sold in a huge assortment of sweet flavors and threaten to hook a new generation of kids. If draining the swamp of special interests is to mean anything, it should start with protecting America's kids and not the tobacco industry."
The change in Administration is definitely playing into Campaign for Tobacco-Free Kids' strategy. The organization pointed out that while the Obama Administration has stood by the FDA's Deeming Rules, the new Trump Administration has recently filed a motion for an extension to better understand the issues around the regulations.
In addition, the organization is also calling on the Justice Department to recuse any government lawyers previously presented tobacco companies from any tobacco-released pending legislation. Specifically, last month the organization wrote a letter to U.S. Attorney General Jeff Sessions calling out two such U.S. attorneys Noel Francisco and Chad Readler who they feel have a conflict of interest.
For many years, Campaign for Tobacco-Free Kids has been a formidable thorn in the premium cigar industry's efforts to fight the Deeming Regulations set forward by the U.S. Food and Drug Administration. The organization has continually tried to tie premium cigars to youth usage, something that the premium cigar industry on many occasions has openly tried to distance themselves from. Dr. Michael Siegel is a Professor in the Department of Community Health Sciences, Boston University School of Public Health. While he is not a pro-smoking advocate, he has routinely pointed out inaccuracies and unsubstantiated facts that anti-tobacco organizations have used. He has specifically called out the Campaign for Tobacco-Free Kids – as recently as last month.
Nonetheless, Campaign for Tobacco-Free Kids is an adversary to the cigar industry that is being taken seriously.