Drew Estate has announced that its long-awaited Kentucky Fired Cured Swamp Thang and Swamp Rat is now making its way to retailers.This is a project that brings together two unlikely types of tobacco – Fired Cured tobacco and Candela.  This release is the company's first venture into candela.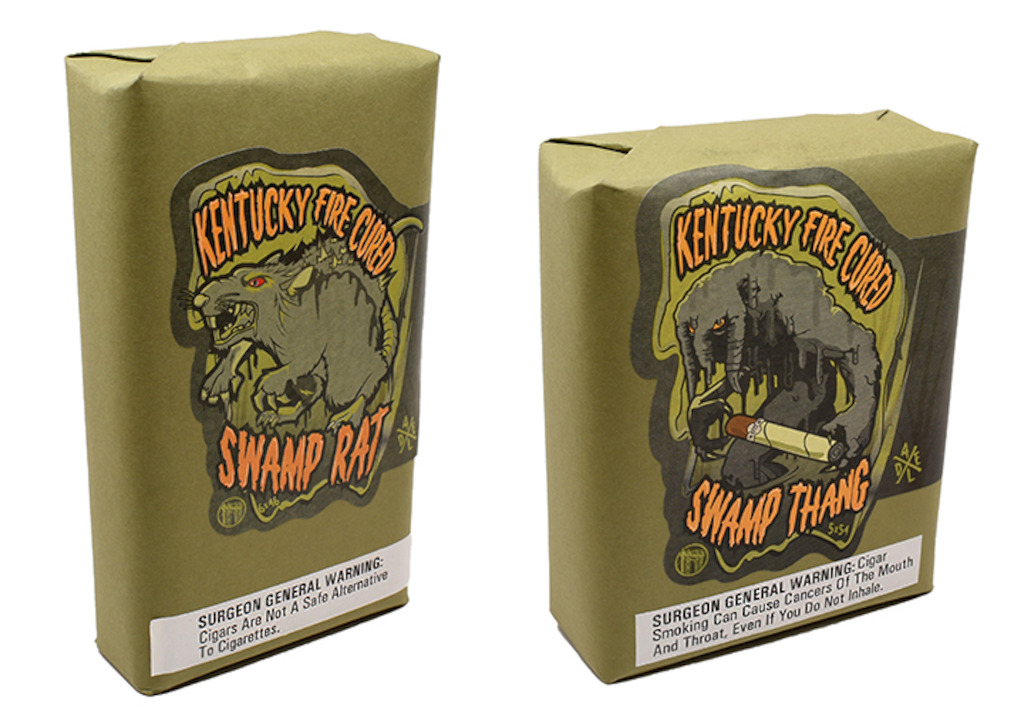 Word that a Fire-Cured / Candela project for the Kentucky Fire Cured line was under development first surfaced in August on Episode 150 of Stogie Geeks.  Just prior to the 2016 IPCPR, that project was officially announced to be the Kentucky Fired Cured Swamp Thang and Swamp Rat releases. A soft-launch was made at the 2016 Kentucky Barn Smoker.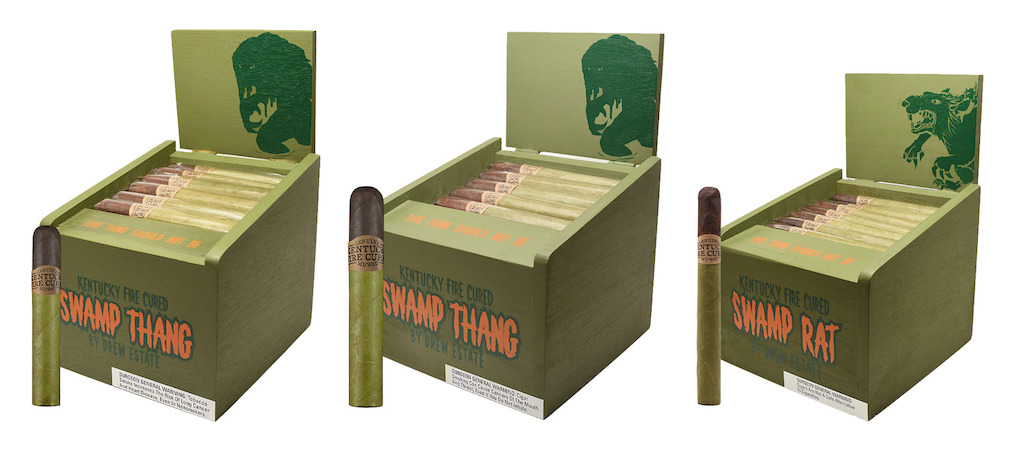 Now the concept is reality. At the 2016 IPCPR Trade Show Drew Estate will introduce three line extensions to its MUWAT Kentucky Fire Cured brand that will feature this unique combination of fire-cured and candela tobacco – the Kentucky Fire Cured Swamp Rat and two sizes of the Kentucky Fire Cured Swamp Thang.
Details of the blend have not been disclosed other than a candela wrapper covers most of the cigar, with a natural wrapper toward the cap. The release is available in three sizes: Swamp Thang Toro (6 x 52), Swamp Thang Robusto (5 x 54), and Swamp Rat (6 x 46).
The new sizes will be available in soft pack 10 count bundles similar to the current Kentucky Fire Cured lines, as a refill to the new display trays, which will only be available to retailers.
Photo Credits: Drew Estate, except where noted