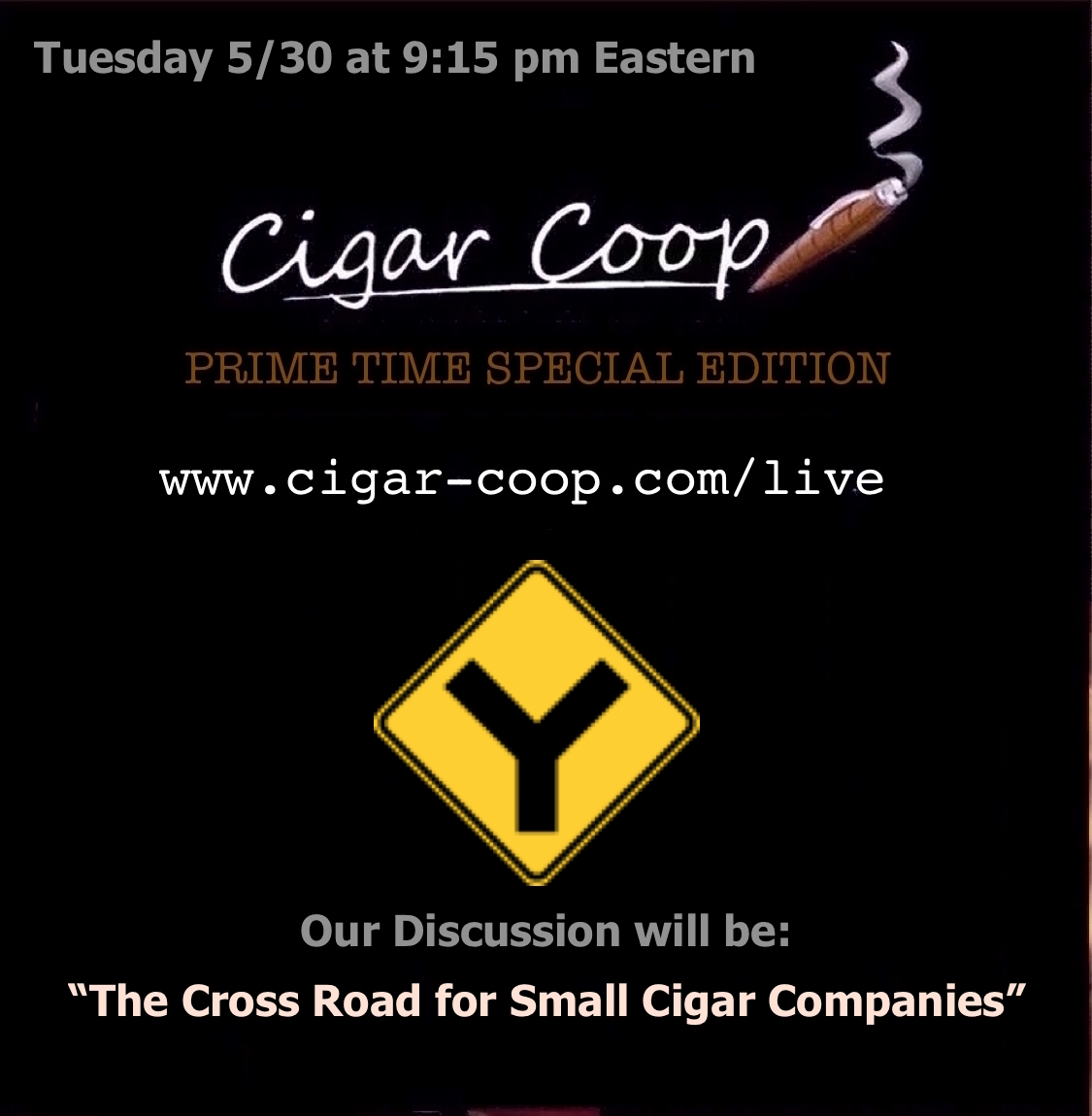 We've seen it many times, a small cigar company launches. The company expands and maps out a roadmap of growth. However sooner or later comes the day where that company reaches a cross road  and has to figure out where it wants to go.  Does it continue to grow? Does it get acquired? Or does it go into survival mode? We will recap companies past and present who have reached this "Cross Road".
We also we put on our lab coats and discuss some possibilities of blending with Cuban tobacco. Of course we will hit some of timely industry talk as well.
Join Will and Bear for Cigar Coop Prime Time Special Edition #2, the newest brand in the Cigar Coop media portfolio.
THIS EPISODE AIRS LIVE AT A SPECIAL DATE AND TIME: 5/30 9:15 PM EASTERN / 8:15 PM CENTRAL.
We also will have a regular PRIME TIME SHOW THIS THURSDAY 6/1 with James Brown of BLTC / BWS as our Special Guest.
If you miss us, you can catch Prime Time any time on Google Play Music, iTunes, Podbean, and YouTube.
You can watch LIVE by clicking here.