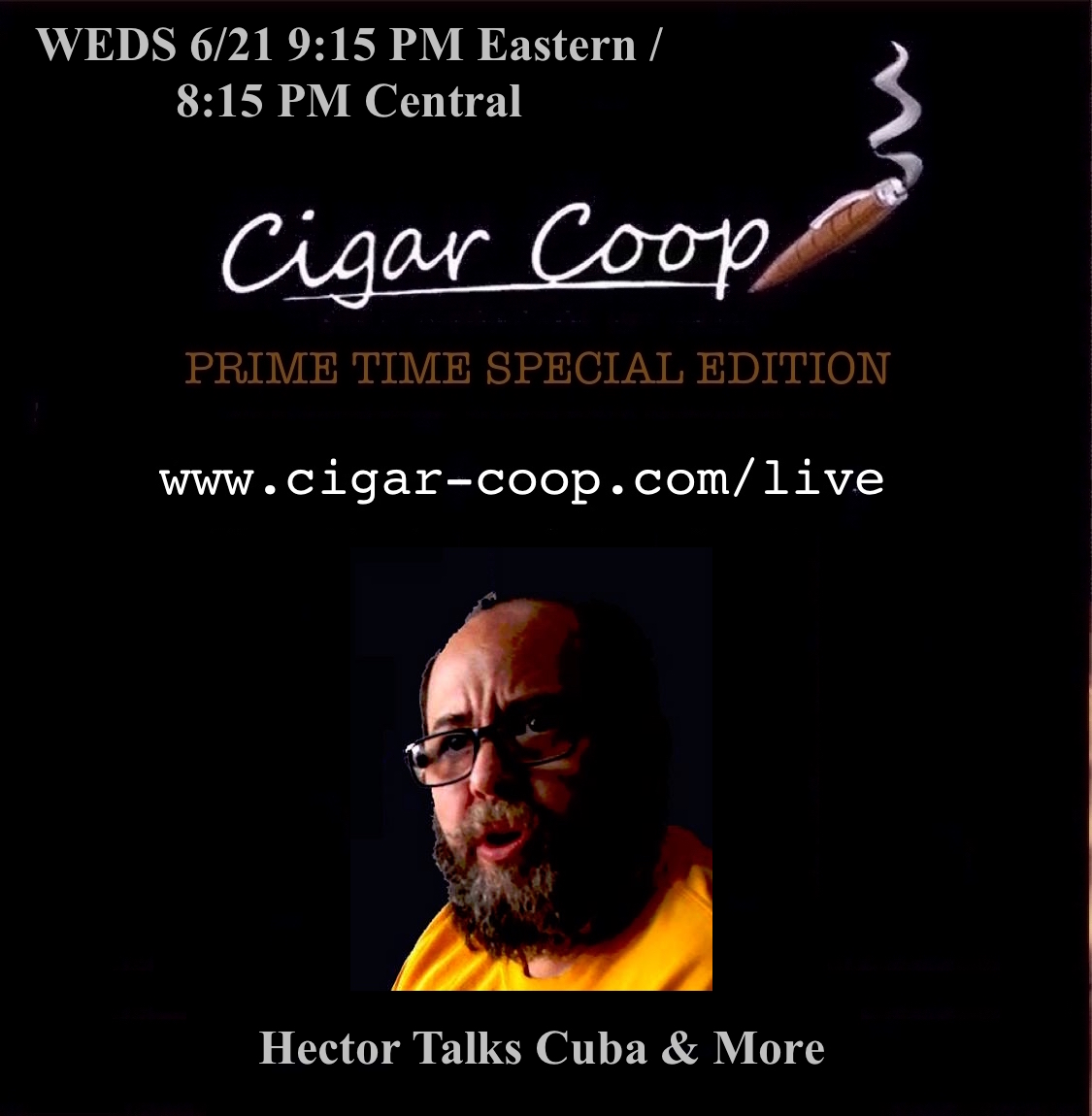 One thing that Prime Time Special Edition allows us to do is bring you programming when a big story hits the cigar industry. While cigars were not impacted at this time by President Trump's new directive in terms of policy toward Cuba, there are impacts to how we deal with this country. Cuba is still very much a part of the heritage of the people of the cigar industry, thus this is still a very relevant topic.
Hector Alfonso Sr, the Director of Operations of Espinosa Cigars joins us to discuss the situation. Hector promises "No partisan politics, just some observations and maybe a little rhetoric."  We will get Hector's perspective on the situation. Plus we will throw a few topics Hector's way on the happenings in the cigar industry since his last visit to the Mothership – the Prime Time Show.
THIS EPISODE AIRS LIVE AT A SPECIAL DATE AND TIME: WEDS NIGHT 6/21 9:15 PM EASTERN / 8:15 PM CENTRAL.
We also will have a regular PRIME TIME SHOW THIS THURSDAY 6/22 with Claudio Sgroi of Mombacho Cigars as our Special Guest.
If you miss us, you can catch Prime Time any time on Google Play Music, iTunes, Podbean, and YouTube.
You can watch LIVE by clicking here.