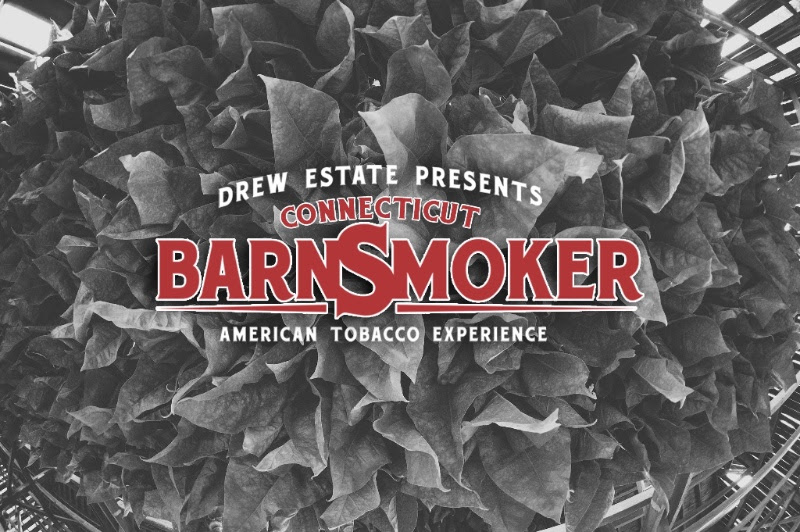 Drew Estate has announced the next scheduled event of the 2017 Barn Smoker Program: the Connecticut Barn Smoker on August 12th, 2017.
The Barn Smoker concept is an event unique to Drew Estate. It allows the consumer to go on site to learn about how tobacco is grown and processed by the people who do the work. This will include tours of the barns, listening to people involved firsthand in the process, and tasting tobaccos.
Starting in 2014, the brand hosted the 1st event in Hopkinsville, Kentucky, providing an up-close look at the fire curing process used in their Kentucky Fire Cured cigars. The following year saw the introduction of a Connecticut Barn Smoker, showing the process of the famous leaves grown in the Connecticut River Valley. In 2016, Drew Estate expanded the Barn Smokers to Florida, with a focus on Florida Sun Grown tobacco.
The 2017 Connecticut Barn Smoker will take place from 10 am – 4 pm at 90 Foster Street, South Windsor, CT 06074. The $90 ticket price includes access to the Barn Smoker Event, an entry pack, water, soft drinks, food, a tour of the farm and a voucher to allow the purchase of ten specified cigars for $10.00. Food will be catered by Bears BBQ, including brisket, pulled pork, macaroni & cheese, cookies and slider buns.
The Connecticut Barn Smoker is one of four scheduled Barn Smoker events for 2017.  On May 20th, the series kicked off in Clermont Florida with the Florida Barn Smoker. Following the Connecticut Barn Smoker, the Kentucky Barn Smoker is scheduled for September 30th. Drew Estate has also said there will be a fourth Barn Smoker event in Louisiana at a date to be determined.