Today, General Cigar Company has announced details on a new limited edition cigar in its CAO brand known as Fuma Em Corda. It's a cigar that is a sequel of sorts to the popular CAO Amazon Basin.
It was back at the 2014 IPCPR Trade Show that the CAO Amazon Basin made its debut. It is a cigar that quickly achieved a cult status. The Amazon Basin incorporates a rare blend / low yield tobacco grown in Brazil known as Braganca. Because of the low yields, the Amazon Basin has been quite limited and it htook over two years until it would see its only other release.
The Brazilian Braganca tobacco was discovered by Ernest Gocaj, the Director of Tobacco Procurement. Gocaj is known to travel to exotic places and negotiate directly with farmers to secure unique tobaccos (he's been nicknamed the Indiana Jones of the cigar business). While traveling in Brazil in 2012, it was Gocaj who met with natives and secured the Brazilian Bragancia tobacco that would eventually go into Amazon Basin.
In 2015, Gocaj returned to Brazil and this time visited the Alagoas region located in the center of the country. On that visit, he saw an ancestral fermentation method that produced tobacco with flavor like nothing else. This method involved fermenting Arapiraca tobacco in ropes. The tobacco was called Fuma Em Corda. Gocaj put the fermented tobacco in his mouth and chewed it to experience the aroma and flavor. He liked it so much that he resolved to obtain as much of this tobacco as he could. Ernest told the farmers he would immediately buy all to the tobacco from that year's harvest.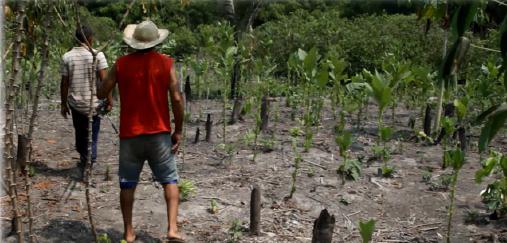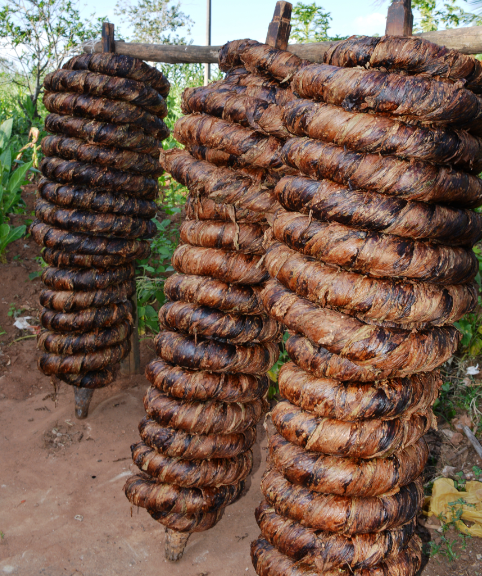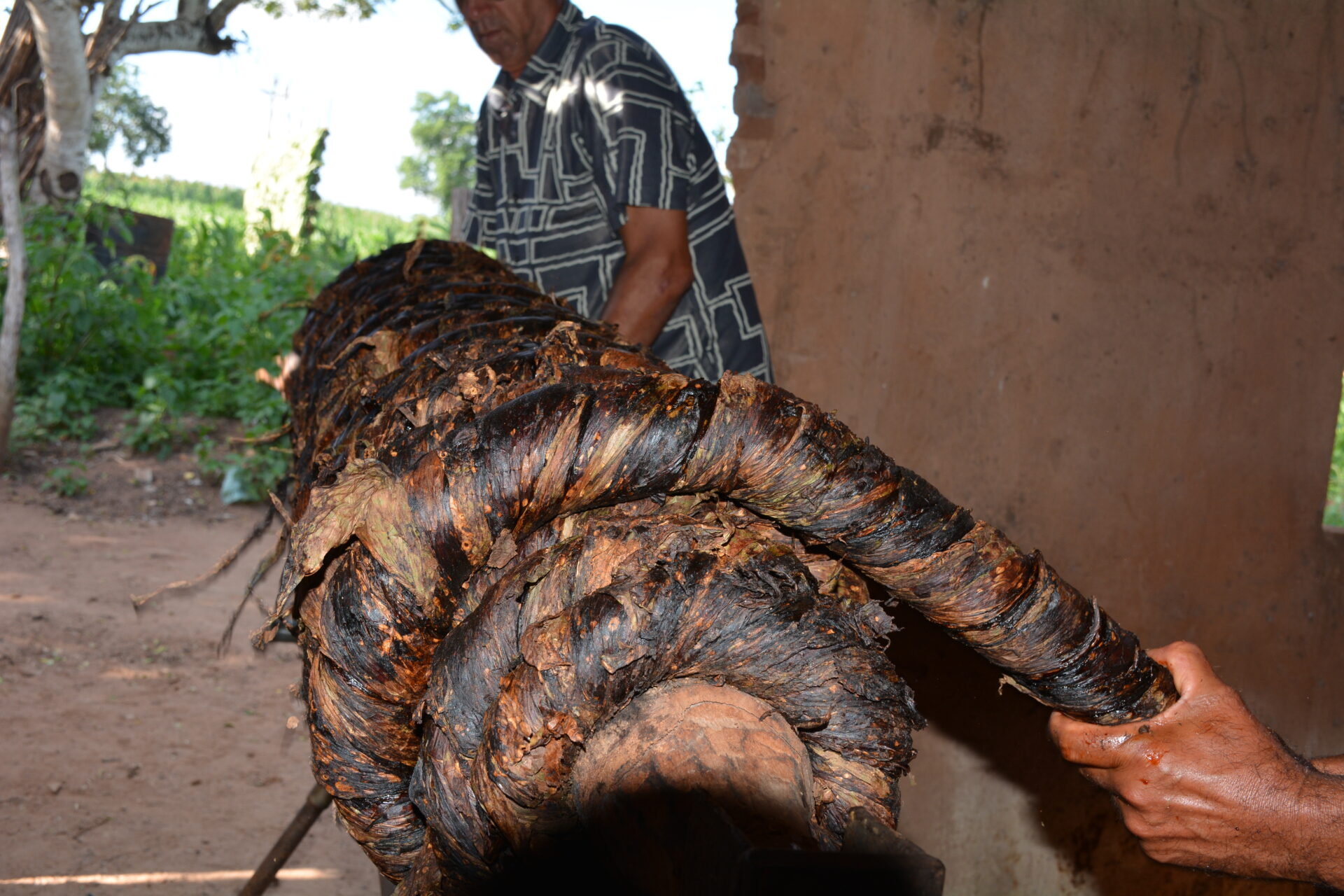 The tobacco ropes were shipped to Honduras and that's where Rick Rodriguez and the CAO blending team came in. Rodriguez would take the Fuma Em Corda Brazilian Arapiraca tobacco and construct a blend, thus CAO Fuma Em Corda was born. The Arapiraca tobacco was combined with Nicaraguan and Honduran tobacco as well as some of the same Braganca tobacco used for the Amazon Basin. The blend was then finished with a Cameroon binder and Honduran Colorado wrapper.

CAO Fuma Em Corda will be available in two sizes – a 5 x 50 Robusto and a 6 x 58 Toro. The Robusto is exclusive for Brick and Mortar shops while the Toro will be exclusive for Internet and Catalog retailers. Each of the two sizes will be available in 20-count boxes with a total production of 3,000 boxes allocated.
Both CAO Amazon Basin and CAO Fuma Em Corda are being positioned as a part of the CAO Amazon Trilogy Series. General Cigar plans a third installment to the Trilogy Series featuring another batch of Amazonian tobacco that Gocaj procured on another trip to Brazil.
The cigars are shipping to retailers beginning June 19th, 2017.
At a glance, here is a look at the CAO Fuma Em Corda:
Blend Profile
Wrapper: Honduran Colorado
Binder: Cameroon
Filler: Nicaraguan, Honduran, Brazilian Braganca, Brazilian Arapiraca Fuma En Corda
Country of Origin: Honduras
Vitolas Available
Robusto: 5 x 50 (SRP $8.99/cigar, $179.80/box – Brick and Mortar)
Toro: 6 x 58 (SRP $10.49/cigar, $209.80/box – Internet/Catalog)
Photo Credits: General Cigar Company, except where noted