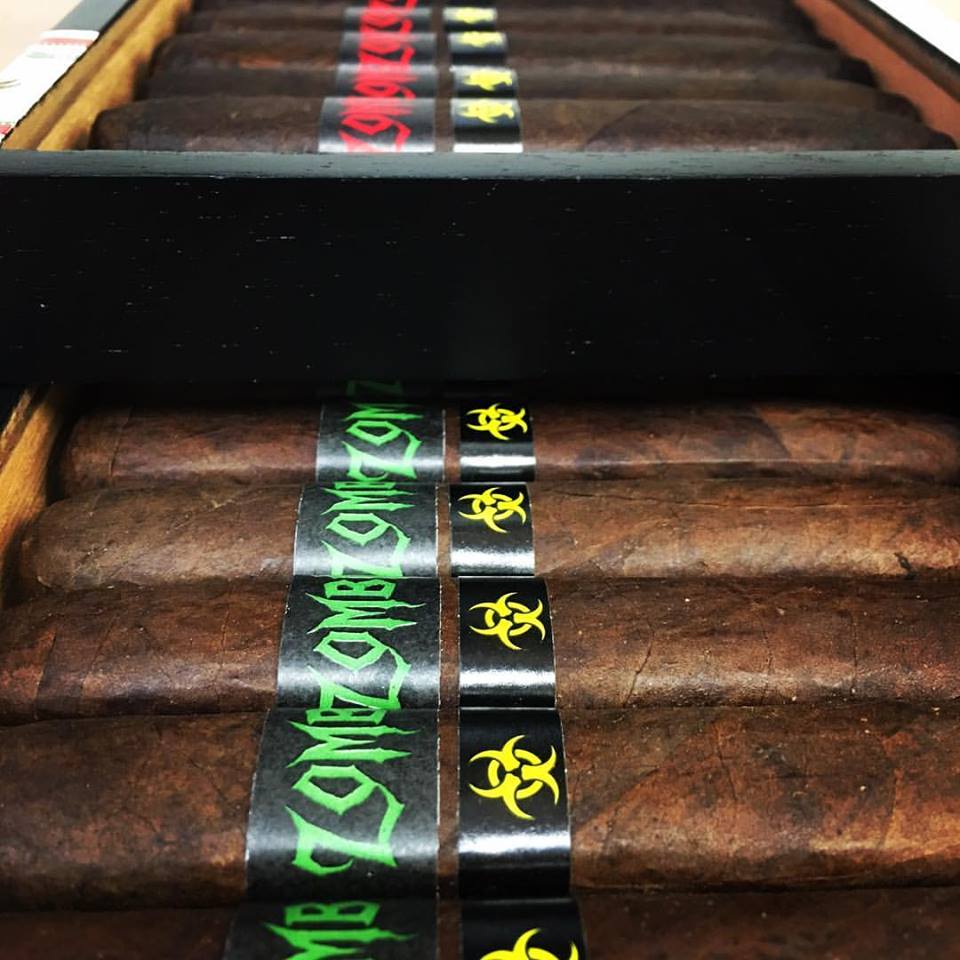 The Viaje Zombie Biohazard, a very limited box-pressed version of the Viaje Zombie line has returned to 2017. The cigar has been distributed to two retailers for 2017: Just for Him in Springfield, Missouri, and R. Field Wine Company in Honolulu, Hawaii.
In 2011, the company released the first annual release of its Viaje Zombie blend. From 2011 to 2015, Zombie has also been one of the company's most limited releases – usually only going to about two to four retailers. In 2016, the Zombie line was once again released but this time it appeared more widespread among Viaje retailers. The box-pressed Viaje Zombie Biohazard would take the place of the ultra-limited  Viaje Zombie in 2016 as it would only go to two retailers. The Viaje Zombie Biohazard was released in two blends: Green (Criollo) and Red (Maduro).
For 2017, Viaje followed a similar model – releasing the Viaje Zombie 2017 in a more widespread model and the Viaje Zombie Biohazard going to two retailers. According to Viaje, the Biohazard is a tweaked version of the Viaje Zombie blend and utilizes different percentages of Criollo and Corojo. Like last year, the two blends of the Viaje Zombie Biohazard 2017 are a 5 x 52 vitola with a tapered foot. Production quantities for the 2017 release were not disclosed.
Photo Credit: Viaje Cigars