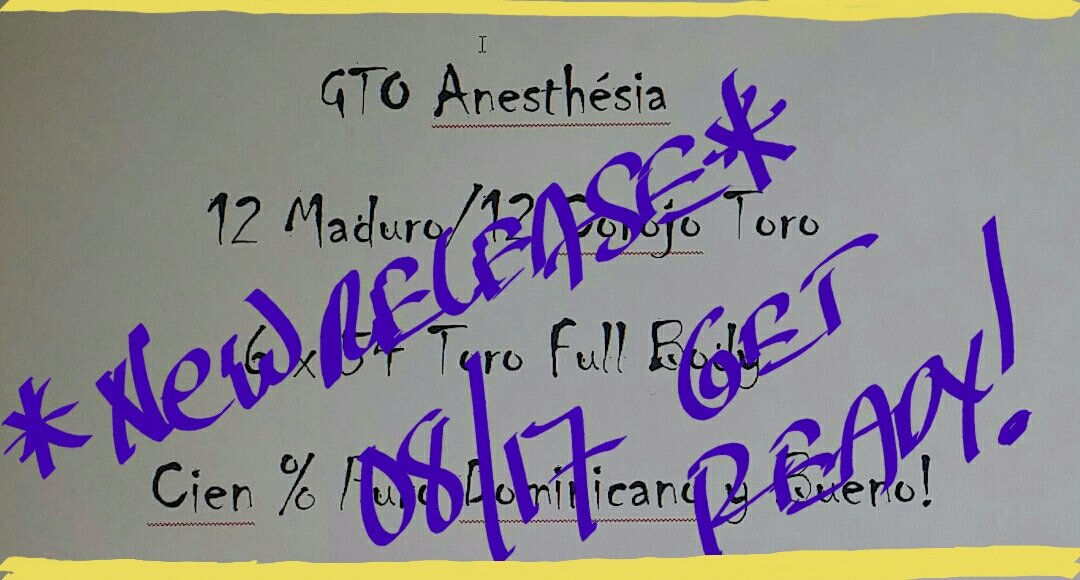 This summer, GTO Dominican Cigars will release its GTO Anesthésia cigar. The line is described as  Dominican puro that is the company's strongest offering to date.
GTO Anesthésia will be released in two blends – a Corojo and a Maduro. The cigars are packaged in purple boxes with purple bands. The boxes contain twelve Corojo cigars and twelve Maduro cigars.
GTO Dominican Cigars is owned by Dr. Oscar Rodriguez and is a vertically integrated operation.  In addition to having his own farms, Rodriguez also has his own factory in the Dominican Republic. The name Anesthésia is a nod to the fact that Rodriguez is also a medical doctor.
The release of the Anesthésia cigar is scheduled for August 17th, 2017.