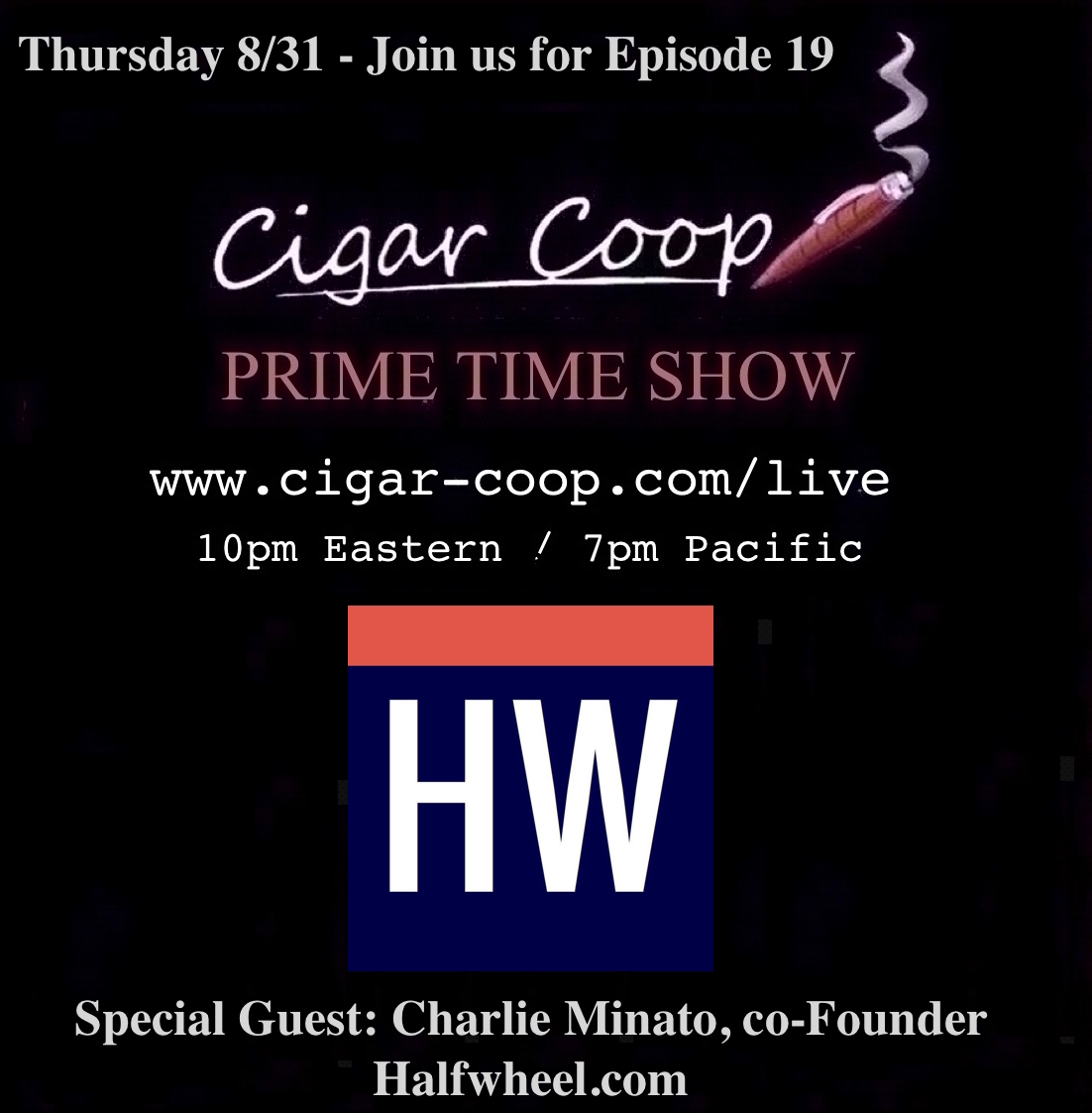 Halfwheel.com is an industry leader when it comes to cigar media, and on Prime Time Episode 19 we welcome one of the co-founders Charlie Minato to the show.
We will discuss how Halfwheel rose to become one of the top cigar media sites of all time. In our Debonaire Ideal segment, we will talk some post-Mayweather-McGregor fight talk. Finally, in our Deliberation  Segment, we will have a lightning round on some various industry-centric topics.
Don't miss this one.
Tune in live 10pm Eastern/7pm Eastern!!!!! If you miss us, you can catch Prime Time any time on Google Play Music, iTunes, Podbean, and YouTube.  The Prime Time Show – all about industry people and industry talk.
You can watch LIVE by clicking here.