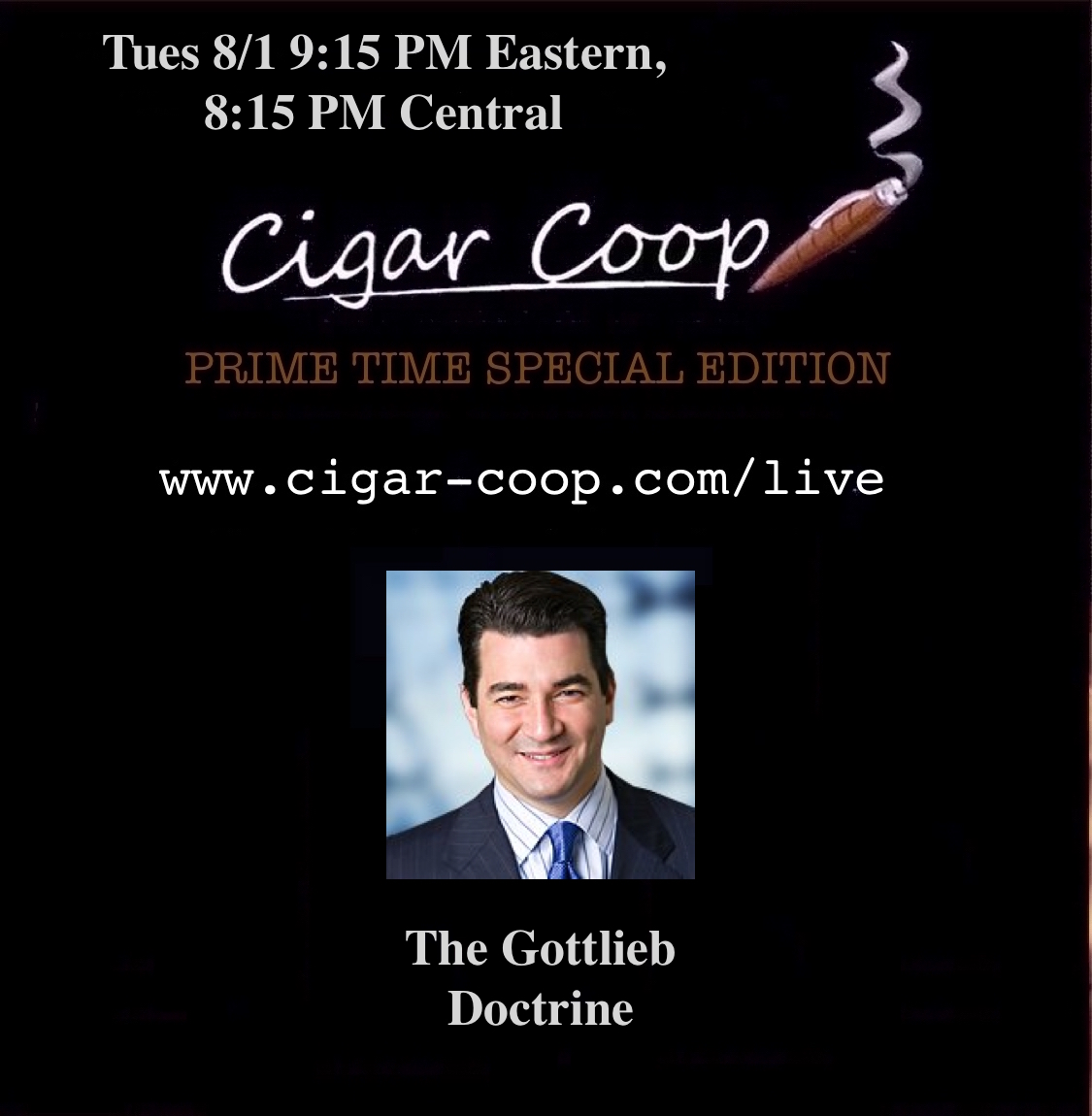 For Special Edition #8, Bear and Coop discuss FDA Commissioner Dr. Scott Gottlieb's announcements from 7/27/17. This included moving the date for pre-market approval for premium cigars to remain on the market that were not grandfathered, re-opening the discussion for how premium cigars should be regulated, and focusing around reducing nicotine in tobacco products.
The guys also discuss those cigar companies and brands that they would "hitch a wagon to"
THIS SHOW AIRS  8/1/17 9:15 PM EASTERN / 8:15 PM CENTRAL.
If you miss us, you can catch Prime Time any time on Google Play Music, iTunes, Podbean, and YouTube.
You can watch LIVE by clicking here.