---
2017 has been a busy year for Santana Diaz at Pure Aroma Cigars, maker of the D'Crossier brand. Earlier this year, Diaz switched his distribution from Espinosa to handling it himself. He also has launched a series of new products, including shifting some of D'Crossier's production from Costa Rica to the ABAM factory in the Dominican Republic.
One of the new lines is the Flor de D'Crossier Seleccion Suprema No. 560. This line is coming from ABAM and features a wrapper from Ecuador, Dominican binder, and a combination of Dominican and Nicaraguan fillers. The cigar comes in a Robusto, Magnum (Robusto Extra), and Julietas (Short Churchill).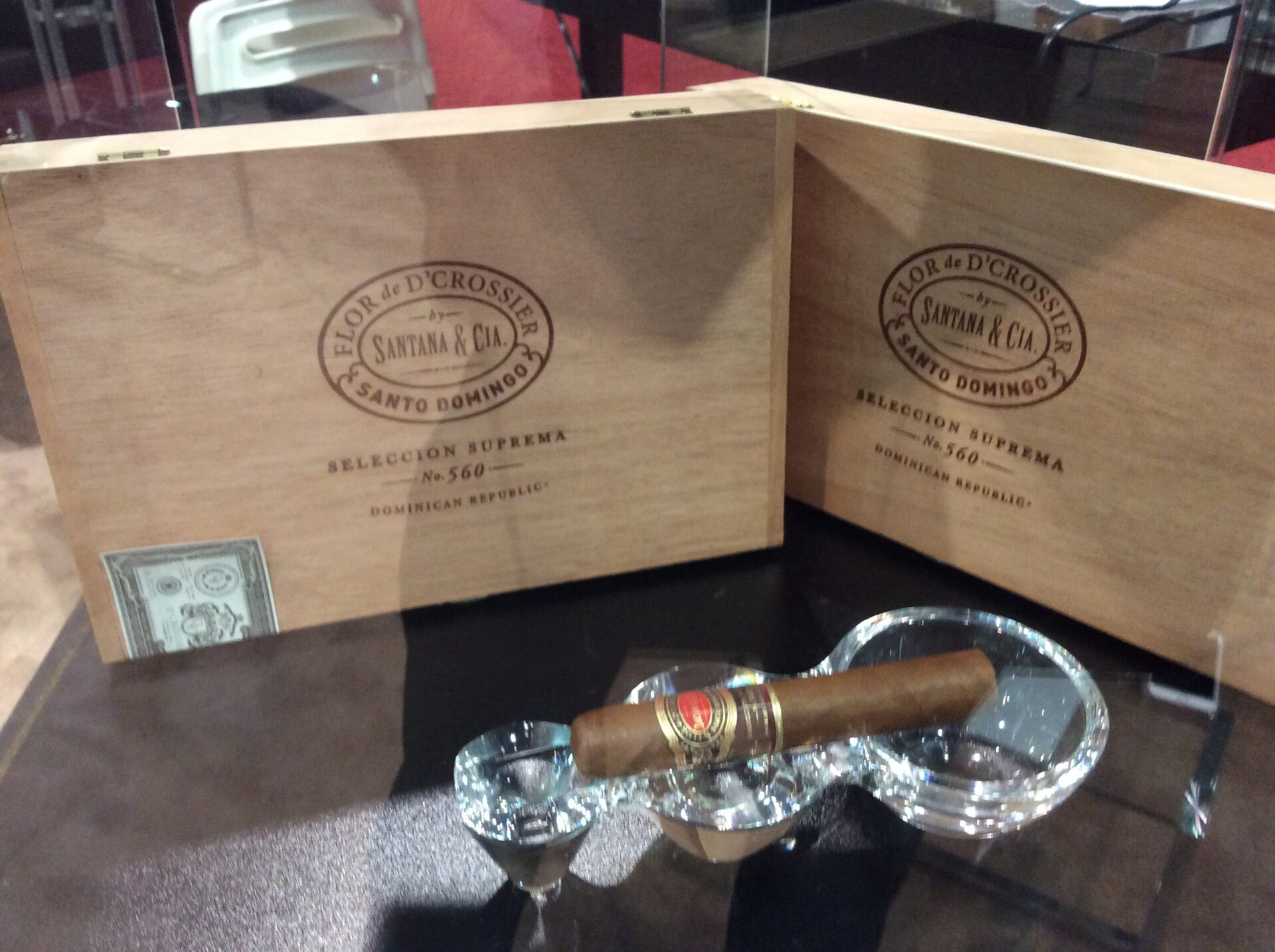 Production of the Flor de D'Crossier Seleccion No. 512 is also moving to ABAM. The line itself has been revamped. This includes a new blend of the original Flor de D'Crossier Selection No. 512 (now dubbed the Habano line) as well as the introduction of a Maduro counterpart. The line has been streamlined to have three sizes per blend. The can packaging also returns with the Flor de D'Crossier Seleccion No. 512 Habano maintaining a black color and the Flor de D'Crossier Seleccion No. 512 Maduro receiving a brown one.
Also coming out ABAM is the Flor de D'Crossier Cabinet Selection Traduce. It's a 5 1/8 x 64 vitola packaged in 24-count boxes. The blend features an Ecuadorian Habano wrapper over a mix of Dominican and Nicaraguan tobaccos. Diaz says this brand represents "freedom, in our free world, that we call home".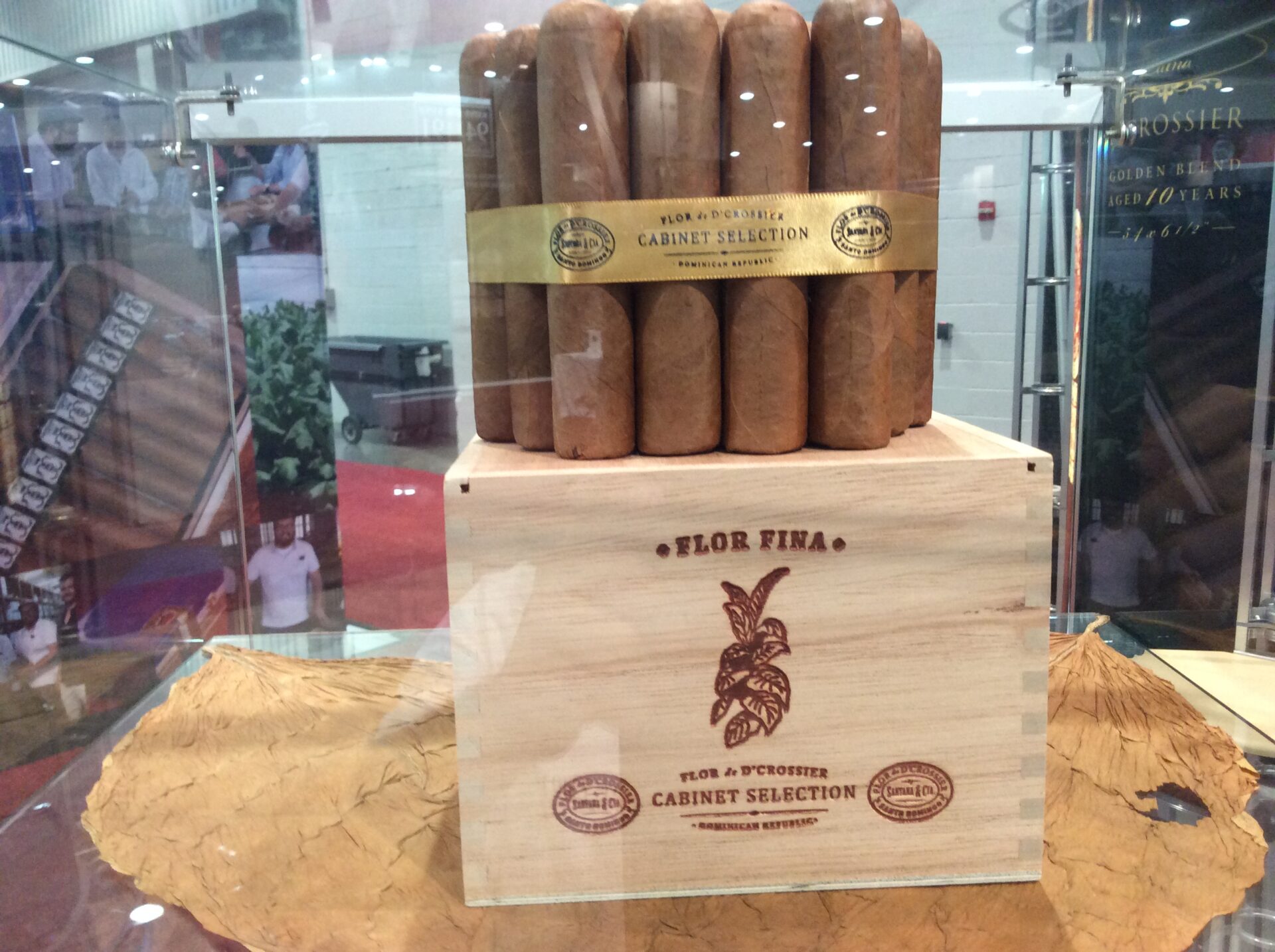 Finally, one of D'Crossier's signature lines, the original D'Crossier Golden Blend, is getting three new sizes. The three sizes are available in a 12-count assortment consisting of four cigars of each of the sizes. This is positioned as an ultra-premium line with the sampler selling for $288.00. The new sizes include a Robusto (5 1/8 x 52, SRP $22.00), Cañonasos (5 7/8 x 54, SRP $24.00), and Tainos (6 7/8 x 56, SRP $26.00). The blend has also been upgraded to include a hybrid-grown Ecuadorian Habano 2011 Rosado-shaded wrapper. The selection of that wrapper was made after a long search that took several years to complete. The remainder of the blend features a Piloto Cubano binder and Dominican fillers.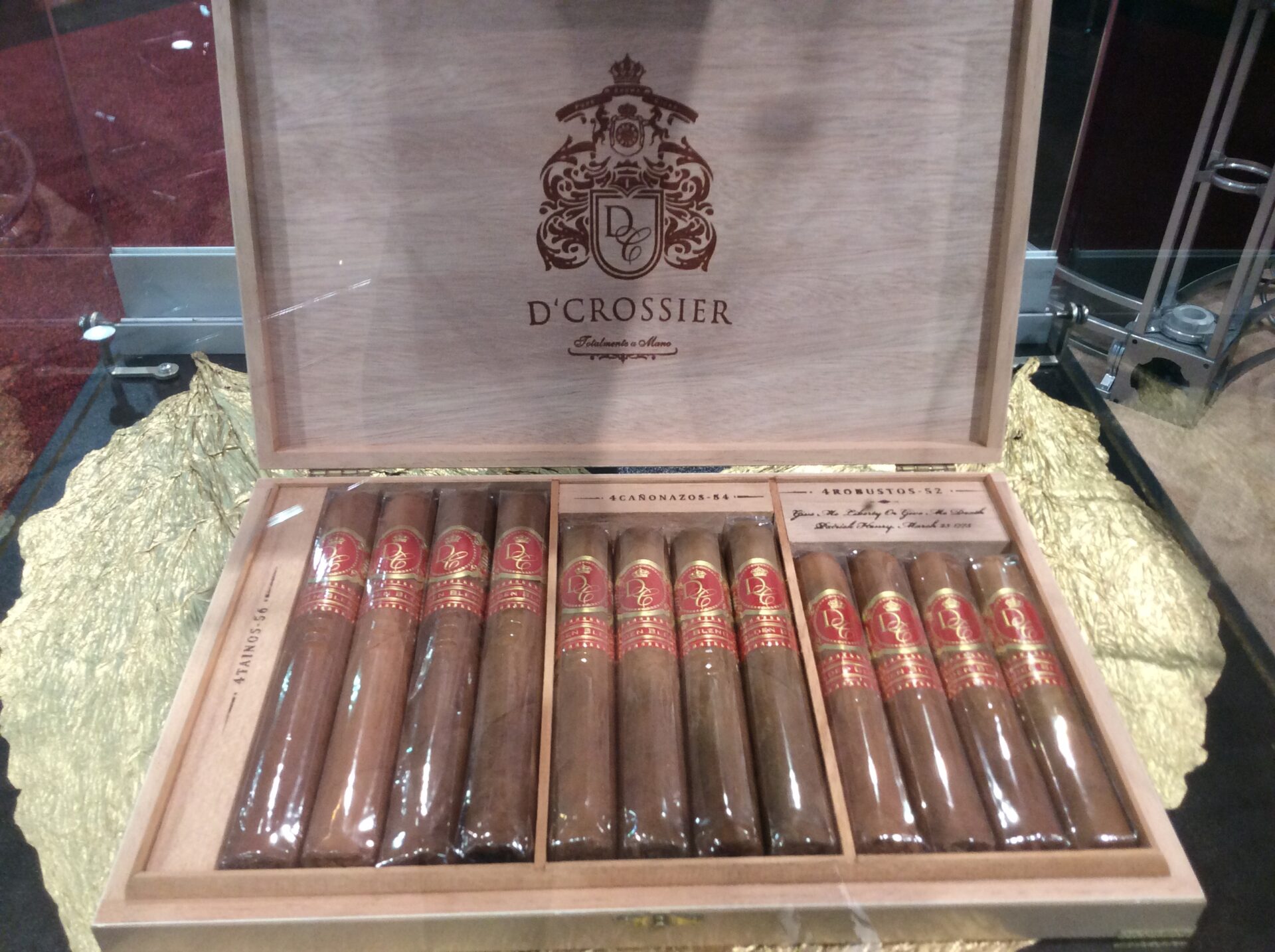 Photo Credits: Cigar Coop, except where noted.