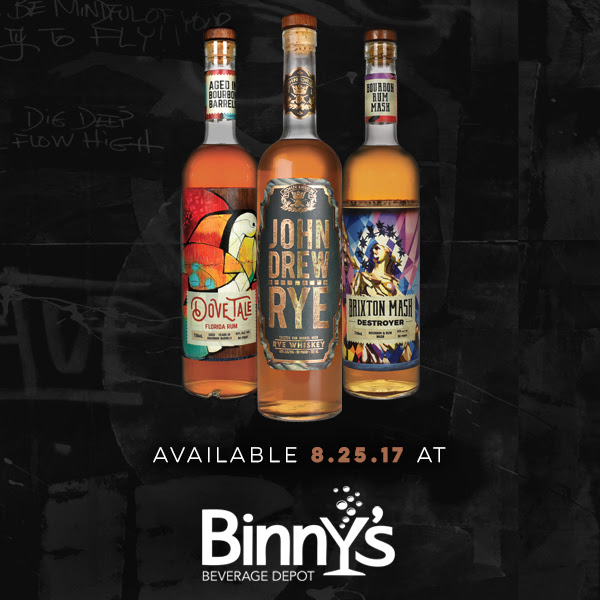 The worldwide launch of John Drew Brands is slated for 8/25 at Binny's Beverage Depot.
Consumers will be able to go to Binny's Beverage Depot's Lincoln Park location in Chicago, Illinois on 8/25 between 10am and 12pm and be among the first to purchase a bottle of Brixton Mash Destroyer, Dove Tale Rum, and John Drew Rye. All Binny's locations will have the products in stock by 4pm on 8/25.
John Drew Brands is a company launched by Drew Estate co-founder and president Jonathan Drew. This is a separate company from Drew Estate that is focused on spirits, craft beverages, and food.
Further details on the exclusive worldwide launch at Binny's Lincoln Park are below:
Binny's Beverage Depot Lincoln Park
1720 N. Marcy Street
Chicago, Illinois, 60614