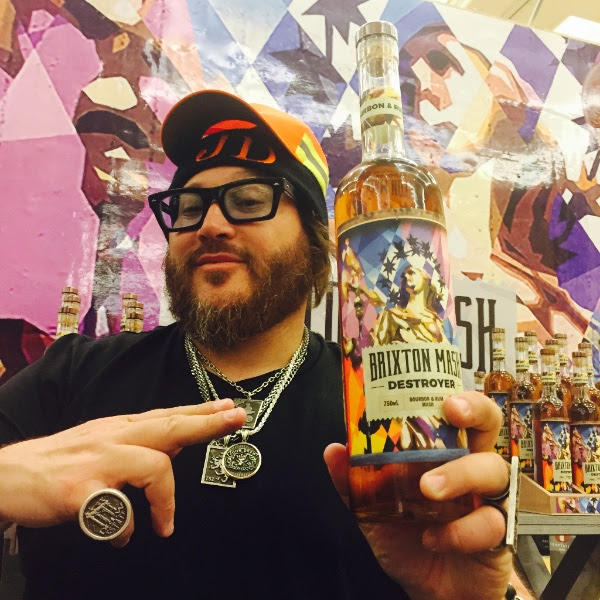 Twenty years ago, Jonathan Drew co-founded Drew Estate under the mantra of "The Rebirth of Cigars". Now two decades later, Drew will attempt to do a similar thing to the spirits industry. Today comes the official word that Drew has launched John Drew Brands, a new company focused on spirits, craft beverages, and food. While Drew will have this new venture, he will continue to play an integral role on the cigar end at Drew Estate.
"My life's journey has been hard, and sometimes painful," said the 45-year-old Drew in a press release from Drew Estate. "Permanently moving to war-torn Nicaragua in 1998 without speaking a word of Spanish was emblematic of the risks I embraced to have access to the raw materials we required for our cigars.  While I'm proud of the successful brands & culture we've birthed at DE, my greatest pride and joy was living inside the factory for 14 years, only steps away from the daily production, packaging, and leaf processing.  On a daily basis, I was working on the factory floor before breakfast. The dedication and hard work from the DE team in the USA allowed me to remain laser focused on brand ideation from an organic perspective on the factory floor, not from a whack corporate office."
Michael Cellucci, President of Drew Estate also commented, "JD might just be the Bo Jackson of the cigar and spirits industries. His passion and commitment for Drew Estate Cigar Company remains 100% intact with no plan to disengage. I have full confidence in his team's ability to develop a legacy in the spirits world as well. JD is a visionary with an attitude to match, but he doesn't forget his roots or his people.  This is going to be a lot of fun and Jonathan is amped up, so expect a wild ride."
John Drew Brands will be a Non-Distiller Producer (NDP) meaning the alcohol components are sourced externally (outside the company).
The new company also announced its first three products:
Brixton Mash Destroyer

This is described as a "mash up" between Kentucky Bourbon and Florida Rum. The company says there will be other mashup projects, but this will be the first one to hit the market.
The product is packaged in a 750 ml bottle with a 45 percent alcohol volume (90 proof)
Drew commented on the John Drew Brands website, "From the time I founded my little handmade cigar factory in 1996, we never asked for permission to craft any of the blends that turned Drew Estate into the second largest in the world – we just got up early and worked hard every day. There was a crew of us together in a foreign land, collaborating to make a difference. And I truly believe that we created something beautiful that changed the game forever."
Much like Drew Estate, John Drew Brands bridges traditional and contemporary elements of the spirits industry.
Dove Tail Rum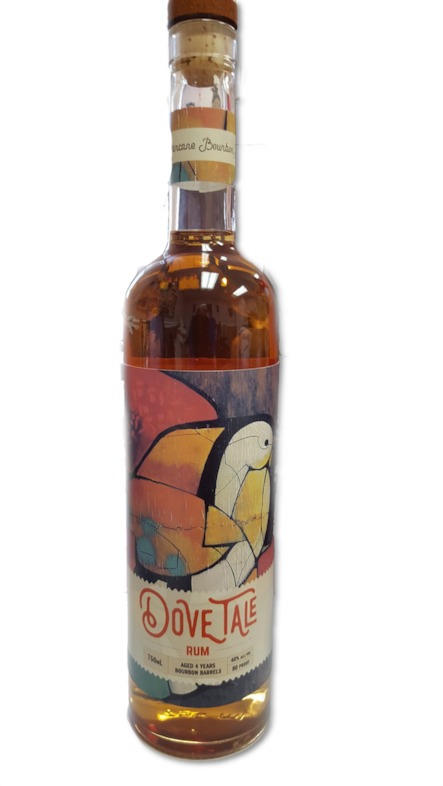 This is a Florida Rum product that has been aged in bourbon barrels for four years. This project pays homage to the hard work put in my Drew during the early days at Drew Estate.  The product uses Blackstrap Refiner's Grade Molasses created from sugarcane from the Florida Everglades, which is then distilled in oak bourbon barrels.
The product is packaged in a 750 ml bottle with a 40 percent alcohol volume (80 proof)
John Drew Rye

This product is distilled in Alberta, Canada. It is aged in Oak barrels for 4 years before being shipped to Florida where it is then aged an addition three years.
Photo Credits: Drew Estate