Agile Cigar Reviews are cigar assessments where we use a lightweight, shorter format. These will never take the place of our comprehensive reviews. They are only used on blends we have previously assessed. This might be a blend we are re-scoring or giving a score for the first time. It might be a blend we are looking at in a different size. Today we look at the La Flor Dominicana TAA 48.  This is a cigar we last assessed back in December 2016.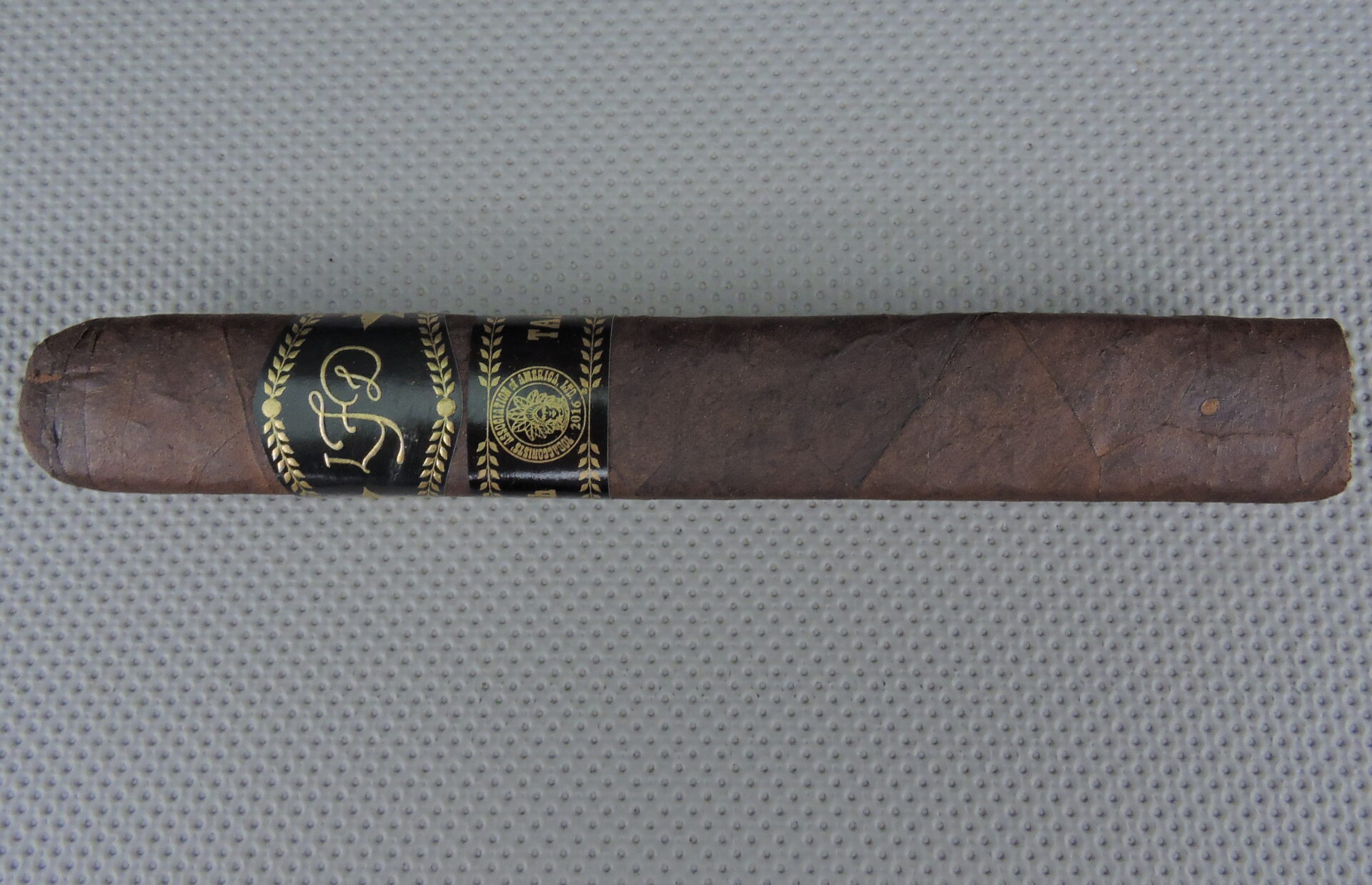 Wrapper: Mexican San Andres
Binder: Cameroon
Filler: Dominican
Country of Origin: Dominican Republic (Tabacalera La Flor S.A.)
Box Pressed Toro: 6 x 54
In 2016, La Flor Dominicana released an exclusive offering to the Tobacconists Association of America (TAA) known as the La Flor Dominican TAA 48. The cigar is part of an annual release known as the TAA Exclusive Series where several manufacturers and brand owners offer an exclusive cigar to be sold to only TAA member retailers. The TAA 48 pays homage to the 48th edition of the TAA's annual convention.
In 2016, La Flor Dominicana offered TAA member retailers an opportunity to select the cigar that would be the 2016 exclusive offering from La Flor Dominicana. Three sizes based on a common blend using a San Andres Natural wrapper, Cameroon binder, and Dominican filler. These sizes were presented to the TAA retailers as candidates for the TAA 48: a Robusto (5 1/4 x 50), a Gordo (6 1/4 x 60), and a box-pressed Toro (6 x 54). The final selection was made in March 2016 at the 2016 TAA Convention held in Puerta Vallarta, Mexico with the box-pressed Toro becoming the winner.
In addition, when the La Flor Dominicana TAA 48 was announced, a second blend was also announced called the La Flor Dominicana TAA 48 Celebration Limited Edition Maduro. This was a more limited release that features a Connecticut Broadleaf offering that was only made available at events held at TAA retailers supporting the rollout of the TAA 48.
After a short hit of black pepper, the La Flor Dominicana TAA 48 delivers notes of chocolate, earth, and citrus. There was a slight "damp" quality to the earth notes, and a very slight sour component to the citrus. Early on, the earth and chocolate notes were in the forefront. As the cigar experience moved into the second half, the earth notes took over as the sole primary note. Toward the last third, there was an increase in the pepper. What I liked this time around with the TAA 48 is the pepper didn't have as much pungency as it did last year.
Given this cigar had about 18 months of age on it, it lost a little bit in terms of strength and body, from when smoked a year ago. I assessed both attributes on the upper end of medium.
I've been very critical of the job the TAA has done with its Exclusive Series, but over the past few years La Flor Dominicana has also been one of the few shining stars in this series. The extra year of age helped the flavors become more refined with this cigar. This is a cigar I would recommend to an experienced cigar enthusiast. I'd also recommend this to a novice looking to "graduate" to something on the medium side. As for myself, this is a cigar I'd smoke again and it's one that is worthy of box consideration.
Photo Credit: Cigar Coop