Simply put the Wunder|Lust Robusto is one of RoMa Craft Tobac's finest offerings to date."
Wrapper: Brazilian Mata Fina (Castano Oscuro)
Binder: Indonesian (Besuki)
Filler: Undisclosed
Country of Origin: Nicaragua (Fabrica de Tabacos Nica Sueno)
Robusto: 5 x 50
Price:  € 8.75
Review: RoMa Craft Tobac Wunder|Lust Robusto (11/20/17)
Appearances on Countdown (By Year/Brand): 2 (2015, 2017)
Coming in at #13 is the RoMa Craft Tobac Wunder|Lust Robusto. The Wunder|Lust is a regular production cigar that comes from RoMa Craft Tobac and is a national release for Germany.
There was some debate on whether Wunder|Lust was a regional release under the Countdown Rules. Since 2015, the Countdown has excluded cigars that were limited by geography. However, the spirit of that was to avoid including highly localized releases (such a release for a state or city).  Nationally released cigars only released in the U.S. have not been excluded from a Countdown. Given this is a nationally released cigar in Germany, we decided to apply the same standard here. In addition, RoMa Craft Tobac has promoted this cigar as much as any cigar in its portfolio  – even showcasing Wunder|Lust at the 2017 IPCPR Trade Show.
While RoMa Craft Tobacco has built a great reputation for using a Brazilian Arapiraca wrapper on its Intemperance BA XXI cigar, the Wunder|Lust uses Brazil's other popular wrapper – Brazilian Mata Fina. This past year, RoMa Craft Tobac opted to use a darker priming wrapper on the blend compared to when it was first released the year before. While the Wunder|Lust uses an Indonesian binder, the rest of the blend is undisclosed. The Robusto size which lands on this year's Countdown measures 5 x 50.
The Wunder| Lust lands RoMa Craft Tobacco on a Cigar Coop Countdown for the second time. This is also the first cigar on the 2017 Countdown to use a Brazilian wrapper.
Flavor-wise, the Wunder|Lust Robusto is highlighted by notes of creamy oak, coffee, natural tobacco sweetness, dried fruit, pepper, and a slight salty component. The strength and body of this cigar is medium from start to finish.
Overall, its one of the most unusual cigars to come out in some time. Yes, you might have to purchase these from a German retailer, but in the end will be worth it.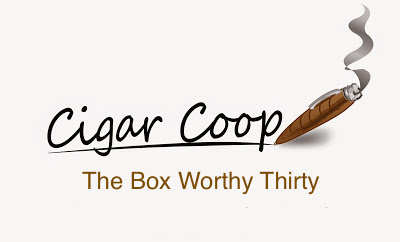 For details of the 2017 Cigar of the Year Countdown, see our 2017 criteria.
Photo Credit: Cigar Coop, except where noted