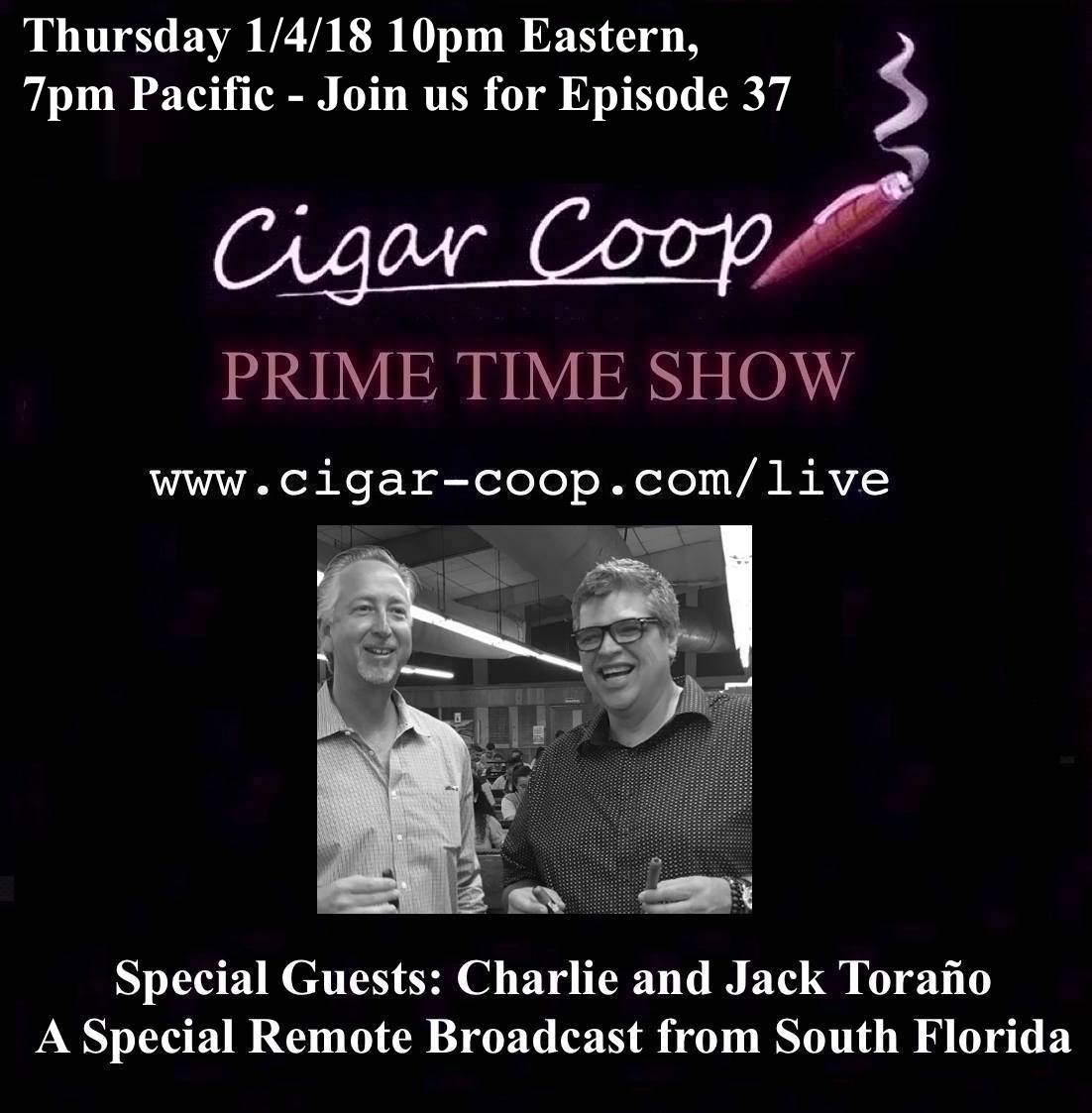 For Episode 37 of Prime Time, we journey back to Florida for a live remote as we broadcast from Prime Cigar in Boca Raton, Florida. We will have both Charlie and Jack Toraño.  We will catch up with what Charlie's been up to since leaving the industry in 2014.  We'll get some insights from Jack on what might be in store for Toraño in 2018.
In our Debonaire Ideal segment, we talk Football as both the NFL Playoffs and College Football Championship are coming up. Finally in our Deliberation Segment, it's online media's turn for picking cigars of the year. We'll discuss and debate how well they are doing.
Tune in live at a 10pm Eastern/7pm Pacific. If you miss us, you can catch Prime Time any time on Google Play Music, iTunes, Podbean, and YouTube. The Prime Time Show – all about industry people and industry talk.
You can watch LIVE by clicking here