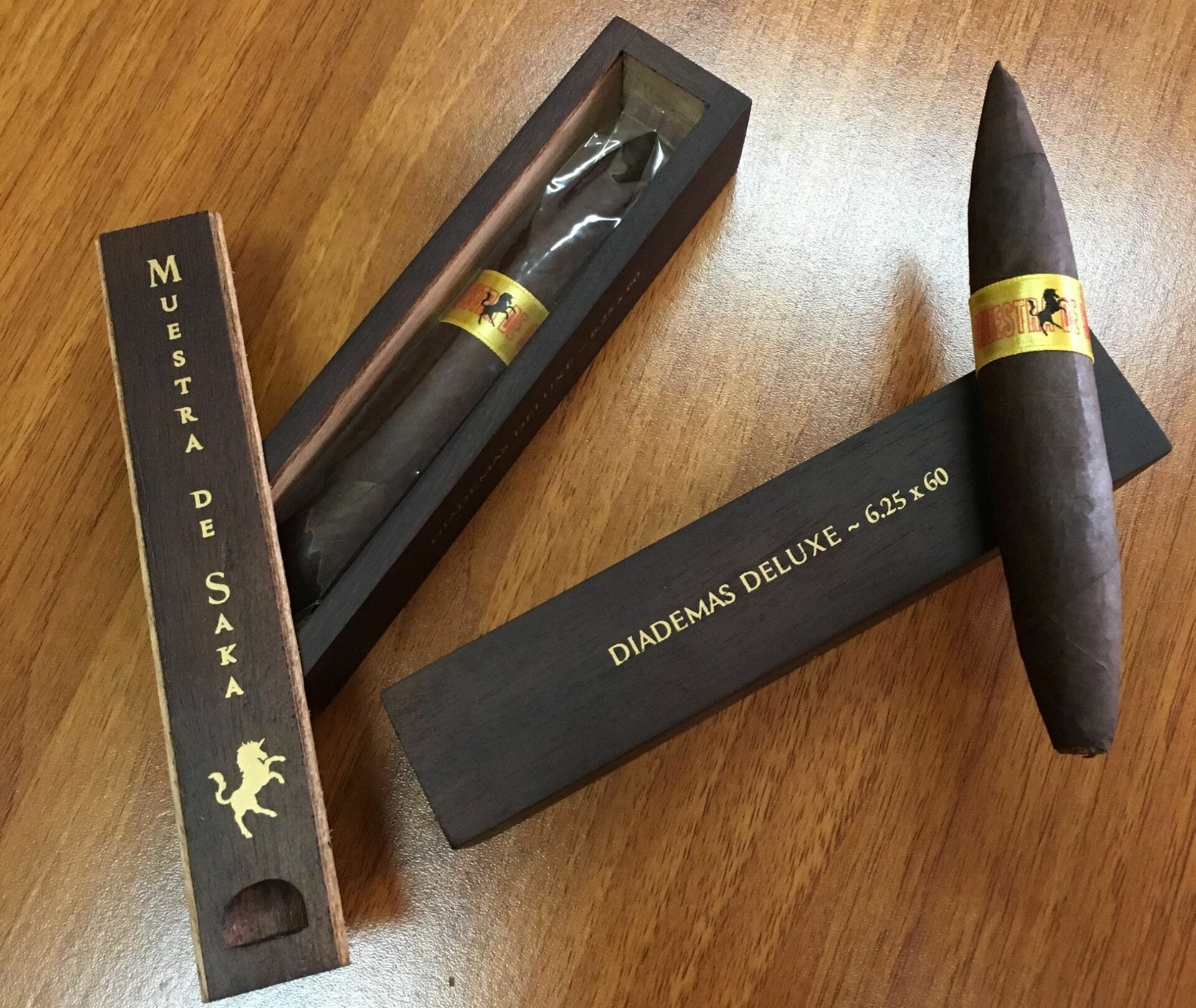 This week Dunbarton Tobacco and Trust will release its most ultra-premium release to date, the Muestra de Saka Unicorn. It's a project that company founder Steve Saka undertook to see what he could do to make the most ultra-premium cigar possible.
Saka explained the background on the project last month on social media:
This is a Muestra de Saka Unicorn.
It is a very very very small project I undertook after having experienced smoking some of those $250 – $2,000 cigars that have been proliferated into the marketplace in recent years. Some by legit makers, others by not so legit imo.
Honestly, $500 for a cigar? $1,000 for a cigar?
So I went into this personal project with the concept of what if you did everything physically possible to spend as much money and effort as is humanly possible to make 1,000 ultra-ultra premium handmade cigars.

The resulting cigar is a Nicaraguan blend wrapped with a Broadleaf wrapper. According to Saka, he sorted through over 6,000 lbs of the best Broadleaf and Nicaraguan tobacco, only to use 1% of it for the Muestra de Saka Unicorn.
The vitola is a 6 1/2 x 60 Diadema. Saka originally made the cigar shape out of hardwood on a lathe. This served as a prototype of the 24 custom molds required. The cigars were made at Joya de Nicaragua by the pair of Aristo Torres and Joseph "Chepita" Perez. Aristo has been making cigars since 1985 while Chepta has been involved since 1997 – resulting in over 50 years of combined experience.
Each of the Muestra de Saka Unicorns will come in an individual coffin.
Pricing has been set at $100.00 MSRP. According to Saka, they aren't being "sold" but made available as a bonus to select retailers who place a restocking order during the month of January.t.
Photo Credit: Dunbarton Tobacco & Trust