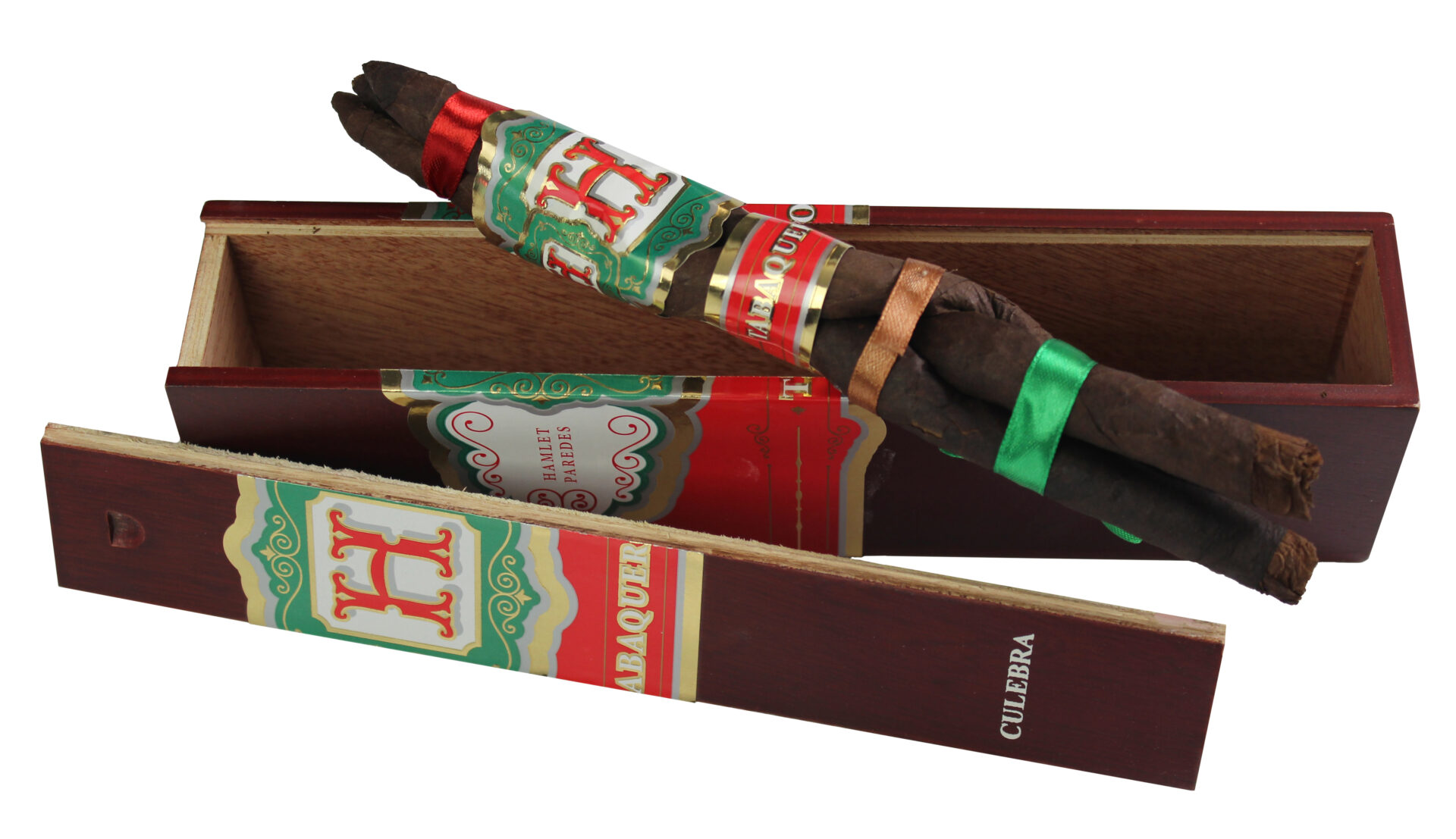 A culebra offering is coming to the Rocky Patel Premium Cigars portfolio. Today the company announced has added a culebra to the Tabaquero by Hamlet Paredes lineup.
The culebra is one of the most unusual vitolas on the market. Culebra means "snake" in Spanish. The culebra has its origins in Cuba and usually consists of three panatela cigars twisted together into a unit.  When Hamlet Paredes joined Rocky Patel Premium Cigars after a 25-year career in Cuba, he would roll a giant culebra at events that was often given as a raffle prize. Shortly afterwards, the traditional sized Tabaquero by Hamlet culebra started being offered at events.
"When I first joined Rocky in 2015, I would roll a three-foot giant culebra at my events, and people would be wowed" explained Paredes, in a press release. "We would raffle off the giant cigar, but it was not meant to be smoked. It could be smoked, but it was not meant for that. The giant culebra was meant to display in your man cave."
"Last year, I had more and more customers asking me for a culebra they could smoke, so that's when we decided to add a smaller, traditional culebra for events. But after them, people were asking to buy them!"
One difference with the Tabaquero by Hamlet Culebra is eight inches in length, which is 2 inches longer than most culebras. Each culebra unit is packaged in a red coffin with the cigars tied with a ribbon. Pricing is set at $36.00 each coffin.
The Tabaquero by Hamlet Culebra becomes the seventh frontmark in the Tabaquero by Hamlet joining the Corona, Robusto, Robusto Grande, Toro, Salomon, and Bala sizes.
Photo Credit: Rocky Patel Premium Cigars