Agile Cigar Reviews are cigar assessments where we use a lightweight, shorter format. These will never take the place of our comprehensive reviews. They are only used on blends we have previously assessed. This might be a blend we are re-scoring or giving a score for the first time. It might be a blend we are looking at in a different size. Today we look at the Black Label Trading Company Bishops Blend Corona Larga from the 2016 release. This is a cigar we previously assessed in the Robusto size back in October 2016.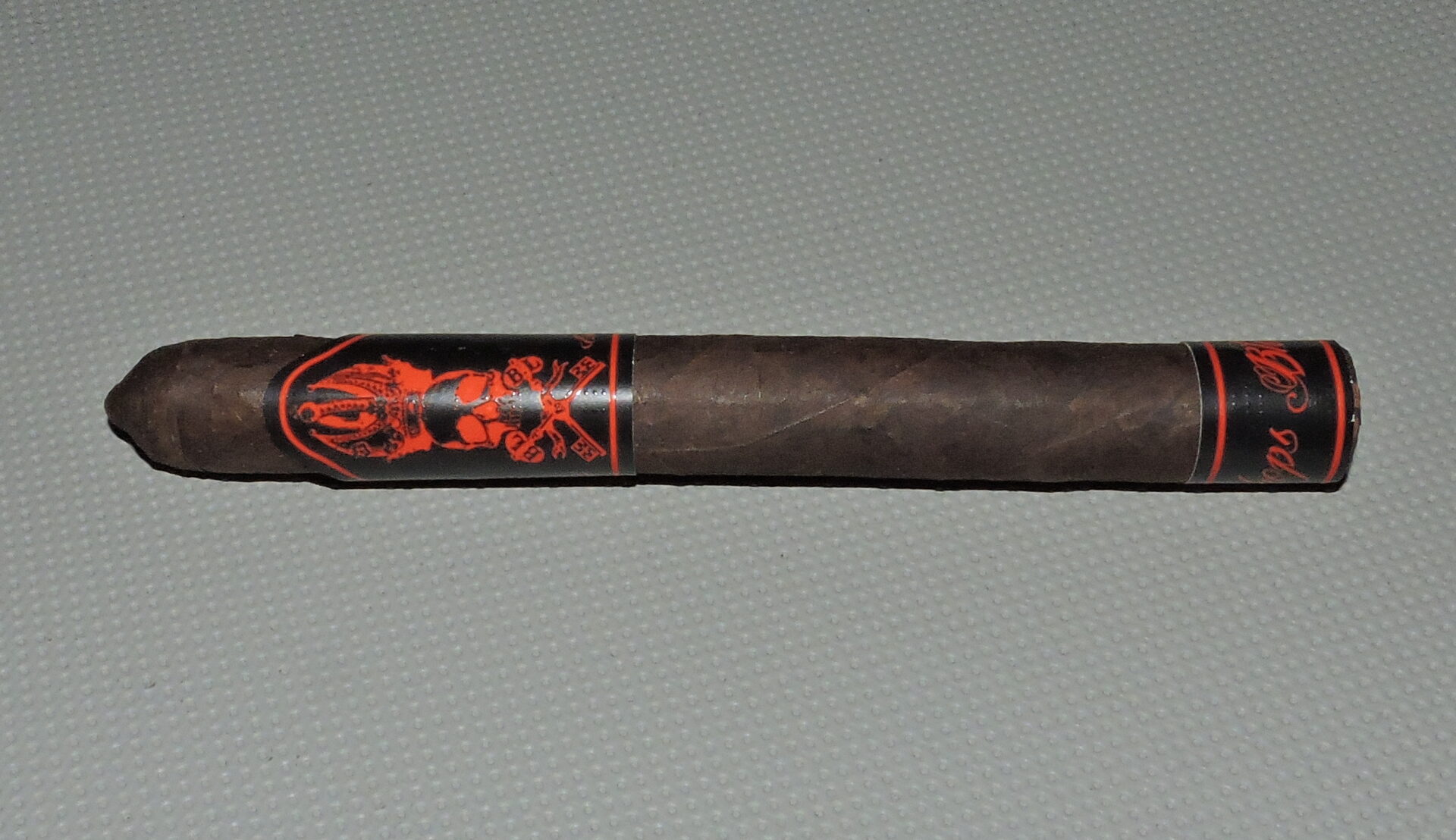 Wrapper: Ecuadorian Maduro
Binder: Ecuadorian Habano
Filler: Nicaraguan, Pennsylvania Broadleaf, Connecticut Broadleaf
Country of Origin: Nicaragua (Fabrica Oveja Negra)
Corona Larga: 6 1/4 x 46
In 2016, Black Label Trading Company unveiled a new small batch limited production cigar known as Bishops Blend. Company owner and founder James Brown and his Fabrica Oveja Negra operation in Estelí, Nicaragua had been releasing some excellent cigars, but Bishops Blend was his breakout cigar. In fact, we ranked the Robusto size as the #9 Cigar of the Year for 2016. Today we take a look at the other size in the Bishops Blend, the Corona Larga. It's a cigar that has been aging in the Cigar Coop humidor since that original 2016 release.
Since the 2016 release, there has been both a 2017 and 2018 vintage released of the blend.
Brown and Black Label Trading Company has built a strong reputation for its maduro releases.  With Bishops Blend, Brown delivered a maduro that showcases a combination of innovative blending and artesian craftsmanship. It's a cigar that features a filler of both Pennsylvania and Connecticut Broadleaf tobaccos. Some Nicaraguan tobacco is added into the mix and the cigar is finished off with an Ecuadorian Habano binder and a dark Ecuadorian Maduro wrapper. The cigar has a closed footer and a beautiful cap reminiscent of a chocolate chip.
The Bishops Blend Corona Larga delivered a mix of dark chocolate, earth, mineral, citrus, and black pepper. Early on the dark chocolate notes took control. By the second third, the mineral and citrus notes occasionally popped into the forefront. At the same time, the chocolate notes never lost their grounding in the forefront as they remained there right until the end. There also was an uptick in the pepper notes during the last third.
I found the Bishops Blend Corona Larga to be a medium strength, medium-bodied cigar. Given this is a cigar that had about 20+ months of age in the Cigar Coop humidor, I'll infer that this combined with the fact I smoked a different size is why this cigar had less strength and body than the 2016 Robusto I had smoked. Still, this cigar fired on all cylinders flavor-wise
This is a cigar I would recommend to either a novice or seasoned cigar enthusiast. As for myself, I'd smoke it again – and this 2016 vintage, earns box worthy consideration.
Summary
Key Flavors Cocoa, Natural tobacco, Red and White Pepper, Au Jus
Burn: Excellent
Draw: Excellent
Complexity: Medium
Strength: Medium
Body: Medium
Finish: Very Good
Rating
Value: Box Worthy Consideration
Score: 92
References
Previous Assessment: Black Label Trading Company Bishops Blend Robusto
News: Black Label Trading Company Bishops Blend to Launch at 2016 IPCPR
Price: $10.00
Source: Purchased
Brand Reference: Black Label Trading Company
Photo Credit: Cigar Coop