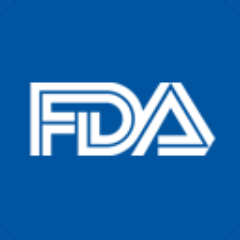 Back in January came word that a group of cigar-related businesses in Texas had filed a lawsuit against the U.S. Food and Drug Administration (FDA) challenging Warning Labels requirements. This past week, the group has motioned the court to throw out the current Warning Label requirements that are a part of the Deeming Regulations. Meanwhile, the FDA is seeking to combine this case with the current lawsuit that has been filed by the trade associations.
The Texas group filed its lawsuit in the Eastern District of Texas stating that the FDA's Warning Label requirements are in violation of the First Amendment. This group includes Texas retailer En Fuego Tobacco Shop, El Cubano Cigars (Cuba Libre Enterprises LLC), and the Texas Cigar Merchants Association (TxCMA). With the FDA issuing its Advanced Notice of Proposed Rule Making (ANPRM) on premium cigars, essentially re-opening the question of how or if premium cigars should be regulated, the Texas Group believes they are entitled to a preliminary injunction against the enforcement of the FDA's regulations on Warning Labels. The group points out:
"Plaintiffs already have begun to incur significant compliance costs, which will only mount as the effective date of the rule approaches. En Fuego and El Cubano are working to redesign their websites, their advertisements, their goods, and their stores to accommodate the new warnings."
The group also points out:
"To preserve the status quo, federal courts in the Fifth Circuit have regularly enjoined federal agencies from implementing and enforcing new regulations pending litigation challenging them."
Meanwhile, the FDA feels there is overlap between the Texas lawsuit and lawsuit filed by the trade associations, so they have petitioned the court to move the case.  A Motion for Transfer was filed by the FDA:
"Defendants respectfully notify the Court of a related case filed in the U.S. District Court for the Eastern District of Texas, En Fuego Tobacco Shop LLC v. FDA, No. 18-28 (E.D. Tex.). The plaintiffs in En Fuego are members or affiliates of the International Premium Cigar and Pipe Retailers Association (IPCPR), a Plaintiff here; are represented by the same attorneys that represent IPCPR here; and raise First Amendment challenges to the deeming rule's health warning requirements that duplicate those under submission here. In view of the overlap of parties, counsel, and claims, Defendants have moved to transfer En Fuego to this Court under the first-to-file rule, so that this Court may determine whether that case should be consolidated with Cigar Association. Copies of the complaint in En Fuego and Defendants' motion to transfer are attached for the Court's reference."
Warning Label Regulations are slated to take effect on August 10, 2018.