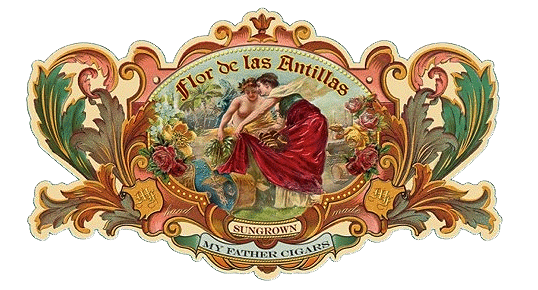 My Father Cigars will once again be a part of the Tobacconist Association of America (TAA)'s Exclusive Series of cigars. At the 2018 TAA Convention held this week at Casa del Campo in La Romana, Dominican Republic, the company formally announced a lancero size of its Flor de las Antillas brand would be a part of 2018 TAA Exclusive Series.
The Flor de las Antillas Lancero is not exactly a new offering. The cigar first made its debut in 2013 when it was introduced as a shop exclusive cigar for Dallas, Texas based retailer Up in Smoke.
The blend for the Flor de Las Antillas cigar is 100% Nicaraguan tobacco highlighted by a Nicaraguan sun-grown wrapper. The lancero comes in a traditional 7 1/2 x 38 size.
This is the fifth consecutive year, and sixth time overall, that My Father Cigars has released a TAA Exclusive. We list all of the TAA offerings by My Father Cigars.
2018: Flor de las Antillas Lancero