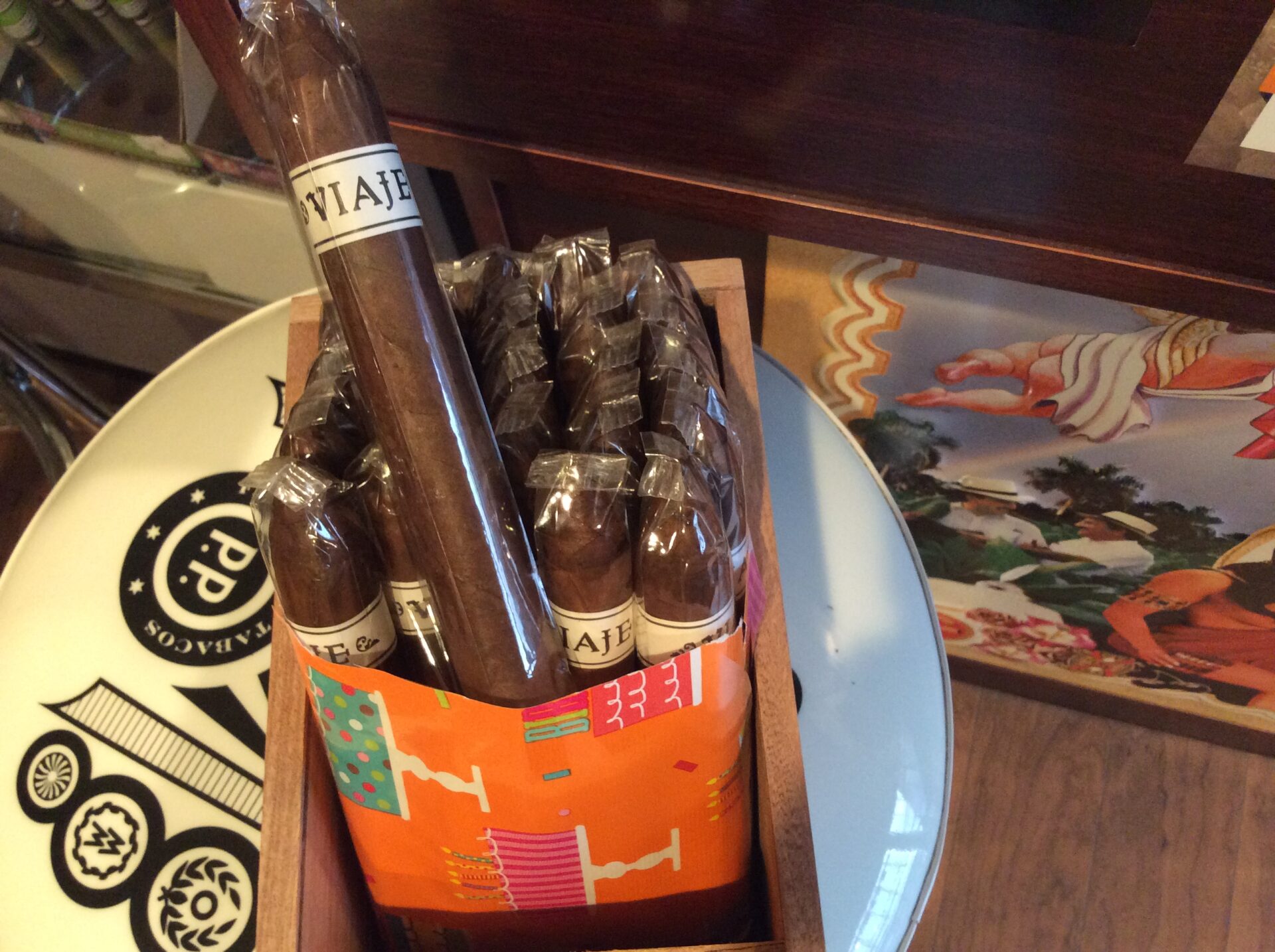 The Viaje Birthday Blend has returned for 2018. This week retailers have begun to receive the Viaje Birthday Blend 2018 – the third consecutive year Viaje has released the line.
Like last year, the Viaje Birthday Blend 2018 features a Criollo '98 wrapper over a filler consisting of Nicaraguan tobaccos. The cigar comes in one size – a 6 x 52 belicoso. This is the size that has been seen on the Viaje Birthday Blend since its inception in 2016. The original 2016 Birthday used a San Andres wrapper as opposed to a Criollo '98 one. The cigars come in boxes consisting of a 25-count bundle. The bundle is wrapped in birthday wrapping paper. The gift wrapped bundle is placed inside the box.
The Birthday Blend draws its inspiration from Old Forester's Birthday Bourbon, which is an annual release to commemorate Old Forester founder George Garvin Brown's birthday. Since 2002, it has been an annual limited release by the bourbon company. Viaje Cigars' founder Andree Farkas decided to come up with a similar concept to commemorate his own birthday and thus the Viaje Birthday Blend was born.
Photo Credit: Cigar Coop, taken at The Cigar Shop