---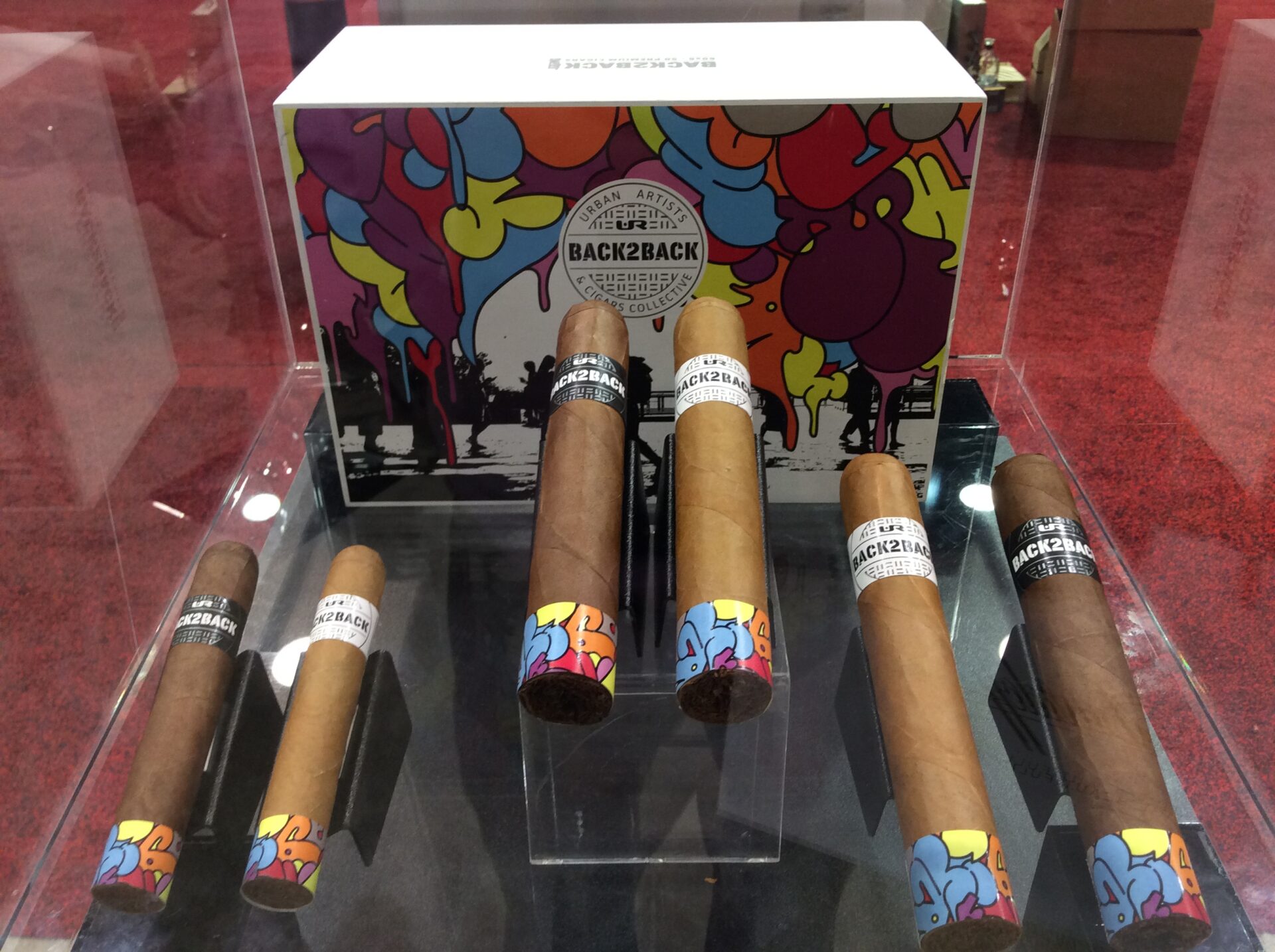 At the 2018 IPCPR Trade Show, Davidoff of Geneva launched a new brand called Back2Back. While the brand may be new, the blends are ones that might be familiar to cigar enthusiasts.
Back2Back is the reincarnation of the Room 101 Big Payback line. When Matt Booth departed, he took the Room 101 brand names with him, but the blends that were created remain with Davidoff. The Back2Back brand consists of two blends: Back2Back Nicaragua – a reincarnation of the original Room 101 Big Payback and Back2Back Connecticut – a reincarnation of the Room 101 Big Payback Connecticut. Both of these blends were quite popular when they were under the Room 101 umbrella.
The Back2Back Nicaragua is a 100% Nicaraguan puro while the Back2Back Connecticut consists of an Ecuadorian Connecticut Shade wrapper over a Mexican binder and an all-Dominican filler. The cigars are both available in three sizes: 50 x 5, 60 x 6, and 70 x 7. The 50 x 5 and 60 x 6 are packaged in 50-count boxes while the 70 x 7 is packaged in 30-count boxes. All three sizes are also available in 10-count bundles.
The packaging features artwork from Fernando Romero and Mike Baca, two graffiti artists known as the UR New York team. The duo has worked with Davidoff in the past on the Zino brand providing both artwork and serving as brand ambassadors.
At a glance here is a look at the Back2Back Nicaragua and Back2Back Connecticut:
Back2Back Nicaragua
Wrapper: Nicaraguan
Binder: Nicaraguan
Filler: Nicaraguan
Country of Origin: Honduras (Diadema Cigars de Honduras, S.A., Honduras)
50 x 5 (SRP $6.49)
60 x 6 (SRP $7.49)
70 x 7 (SRP $8.49)
Back2Back Connecticut
Wrapper: Ecuadorian Connecticut Shade
Binder: Mexican
Filler: Dominican
Country of Origin: Honduras (Diadema Cigars de Honduras, S.A., Honduras)
50 x 5 (SRP $6.49)
60 x 6 (SRP $7.49)
70 x 7 (SRP $8.49)
Photo Credit: Cigar Coop