---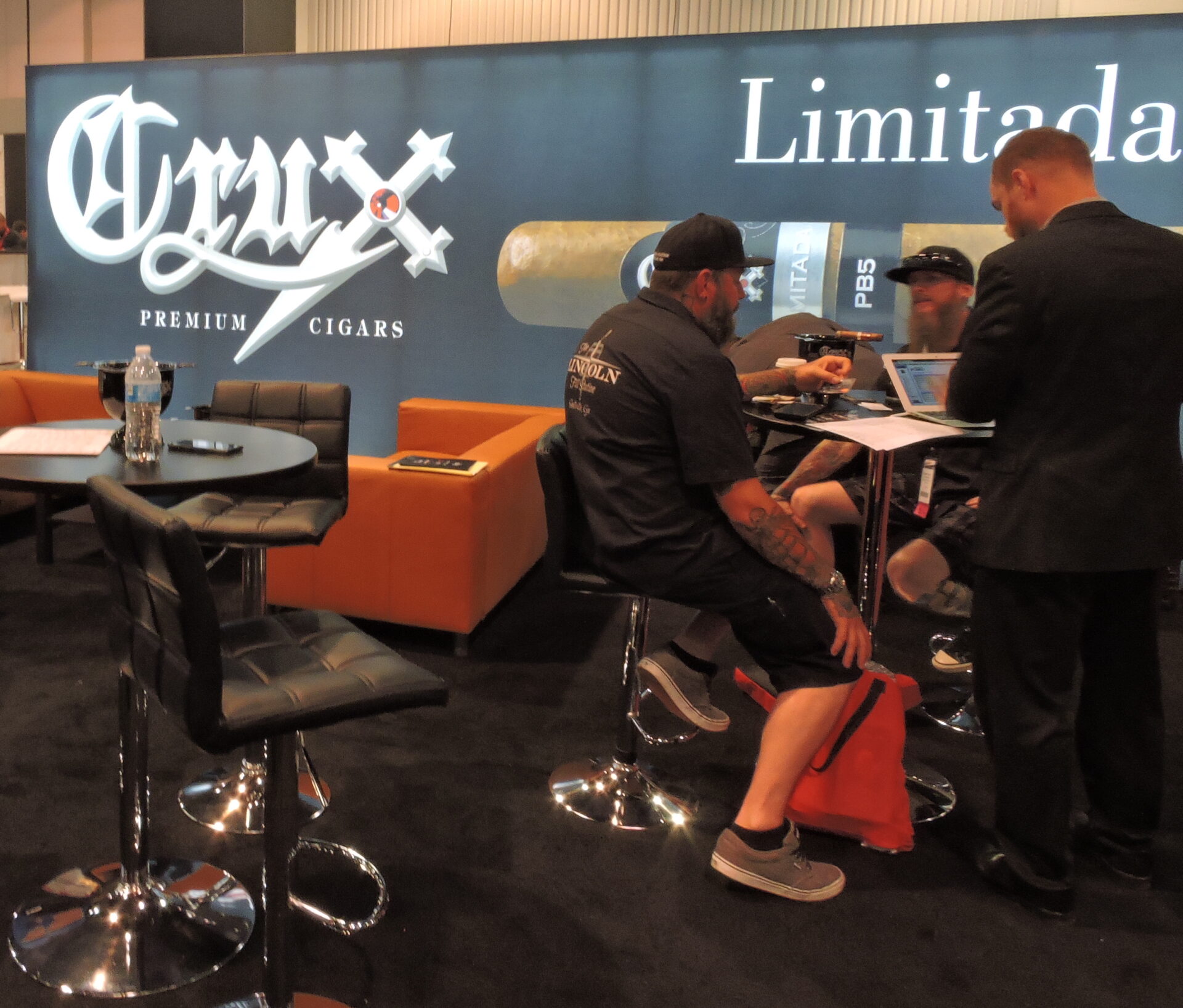 It was the fifth IPCPR Trade Show for Crux Cigars. The company came out of the gate like gangbusters in 2014, launching with six brands. Since then Crux has taken healthy steps to round out its portfolio – especially during the past two to three years. The company had a new face in the booth – newly appointed Executive Vice President of Sales Roy MacLaren. MacLaren is an experienced cigar industry senior management veteran, so no doubt the company is positioning itself to go to the next level.
It was the first IPCPR that the Crux Epicure was in full distribution. The Crux Epicure filled a void the company had in its portfolio by offering a Connecticut Shade option. Epicure made its debut in 2016, and was on display again in 2017. However, it wasn't until late in 2017 when full production of the cigar hit retailers. According to Crux, the Epicure has become one of the company's most successful lines.
This year, Crux has decided to round out another area of its portfolio – offering its full true maduro offering. The company decided to make it an extension of the Crux Epicure brand dubbing it Crux Epicure Galant. The cigar features a San Andres wrapper and is available in three sizes: Robusto (5 x 50); Toro (6 1/4 x 52), and Robusto Extra (5 3/4 x 54). Each will be presented in 10-count boxes. Crux is targeting a release by the end of 2018.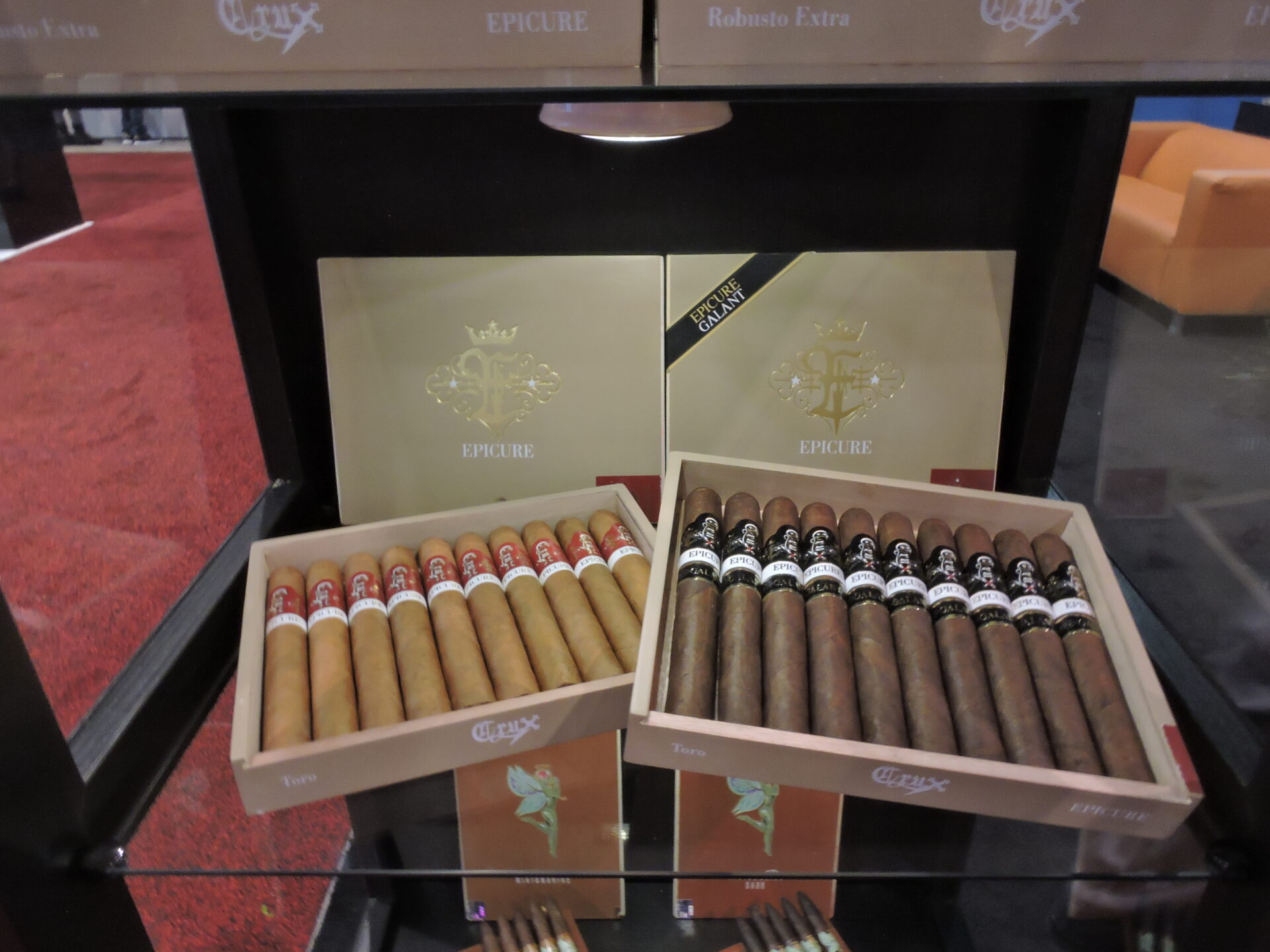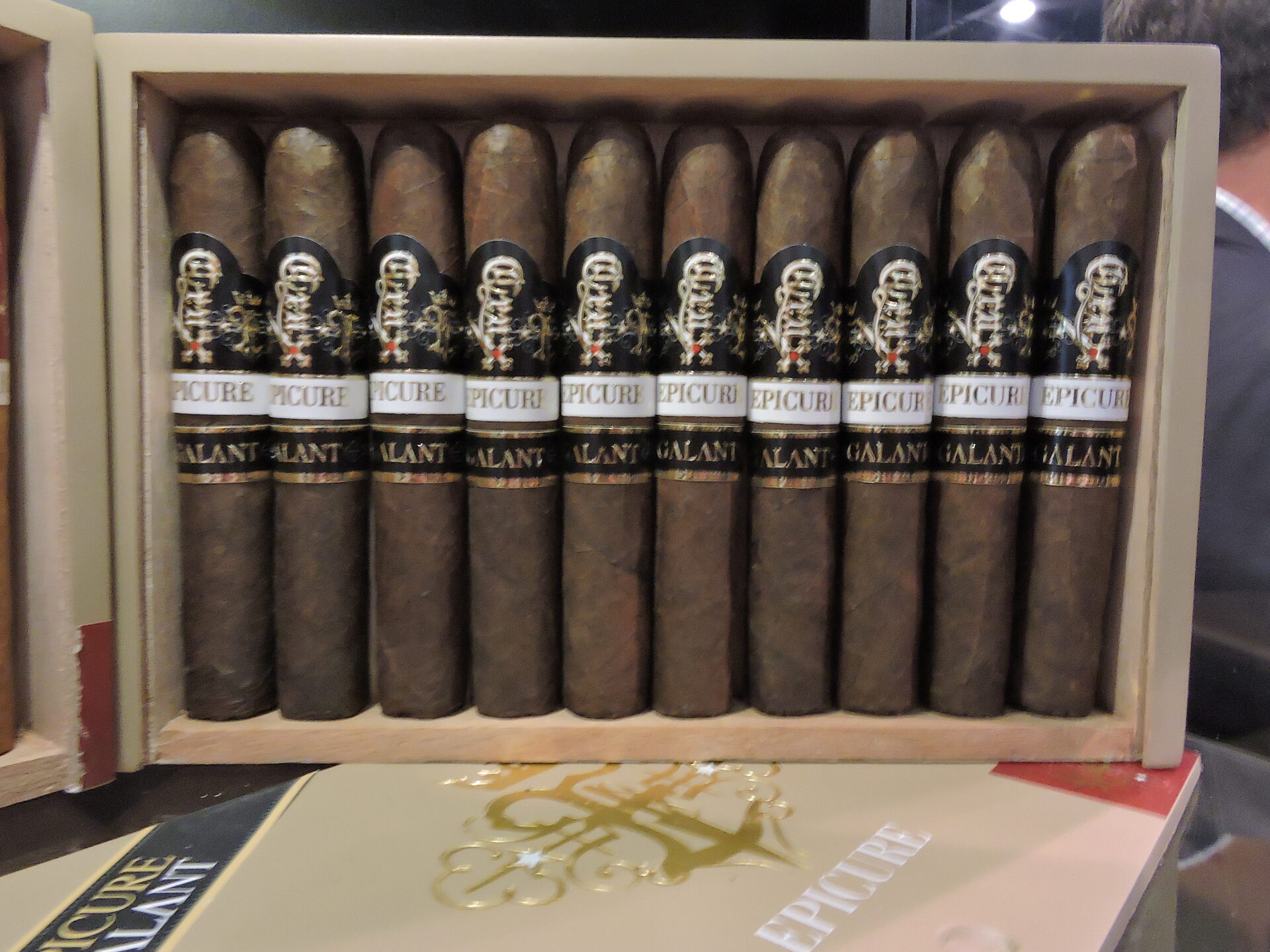 Meanwhile, the Crux Limitada line is getting two new additions with the Crux Limitada Gunner and the Crux Limitada Redline. The Crux Limitada Gunner is a 5 3/8 x 46 Cuban Box Press Corona Gorda while the Crux Limitada Redline brings a  6 x 50 Cuban Box Press Toro. Both cigars use the Limitada blend which features the brand's signature Nicaraguan Engañoso wrapper. It's a special wrapper that Crux has been able to secure exclusively for use on its blends. Because there is a finite amount of tobacco available, Crux has decided to use the Engañoso wrapper for its limited edition releases. Fans will have to wait until 2019 before these cigars hit the shelves.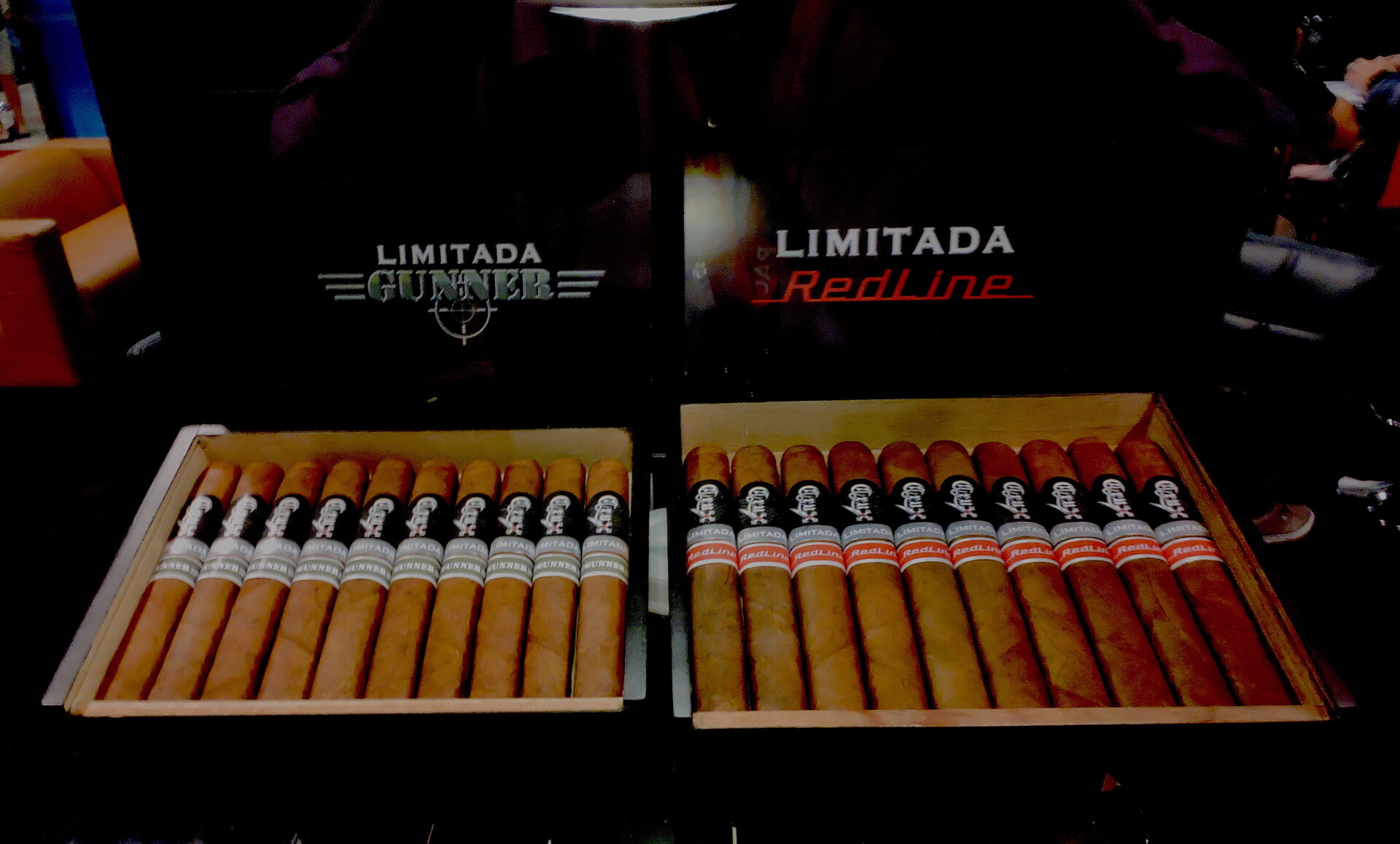 The other two releases of the Crux Limitada line will also see releases in 2018. The Crux Show Exclusive 2018 edition marks the third consecutive release of the Show Exclusive vitola, a 5 x 52 box-pressed robusto featuring the brand's signature marblehead cap. As in the past, this particular Crux Limitada release is only available to retailers attending IPCPR. The company also plans a fourth release of the Crux Limitada PB5 (not pictured), the 5 3/4 x 54 vitola size that was the first installment of the Limitada series.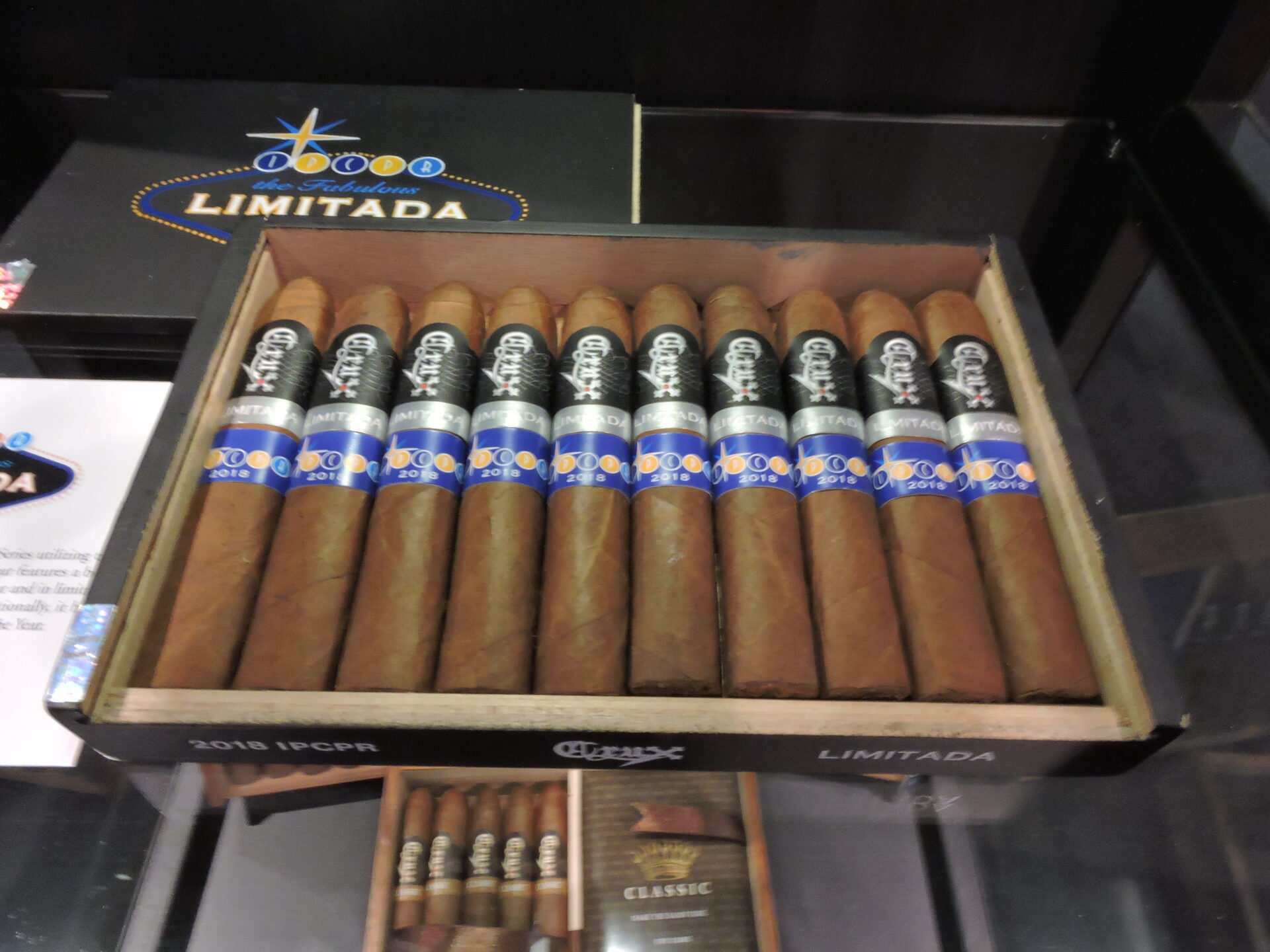 In addition to the new releases, the company continued to showcase the many offerings across its deep portfolio of cigars.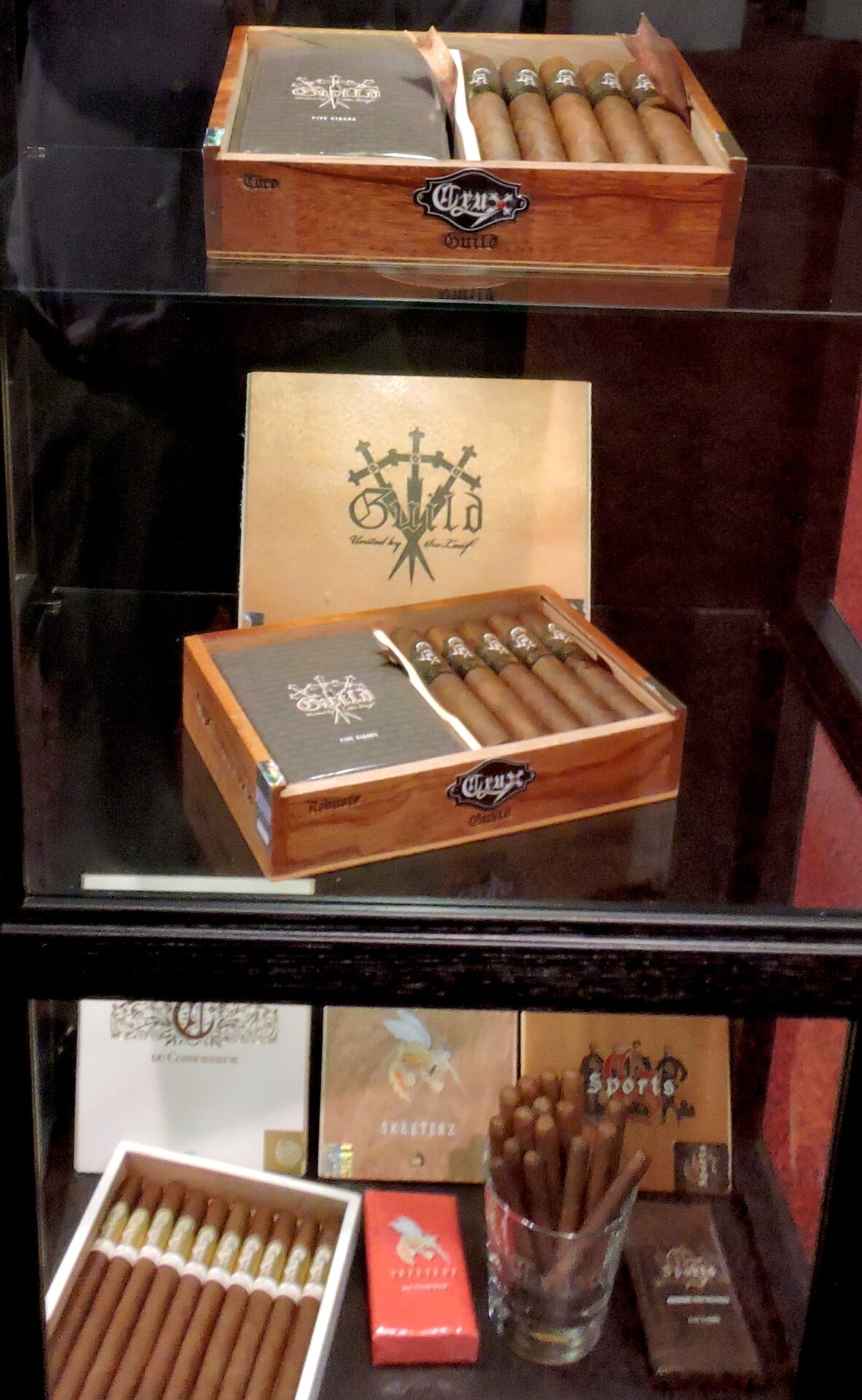 2018 Product Reports
Photo Credits: Cigar Coop