---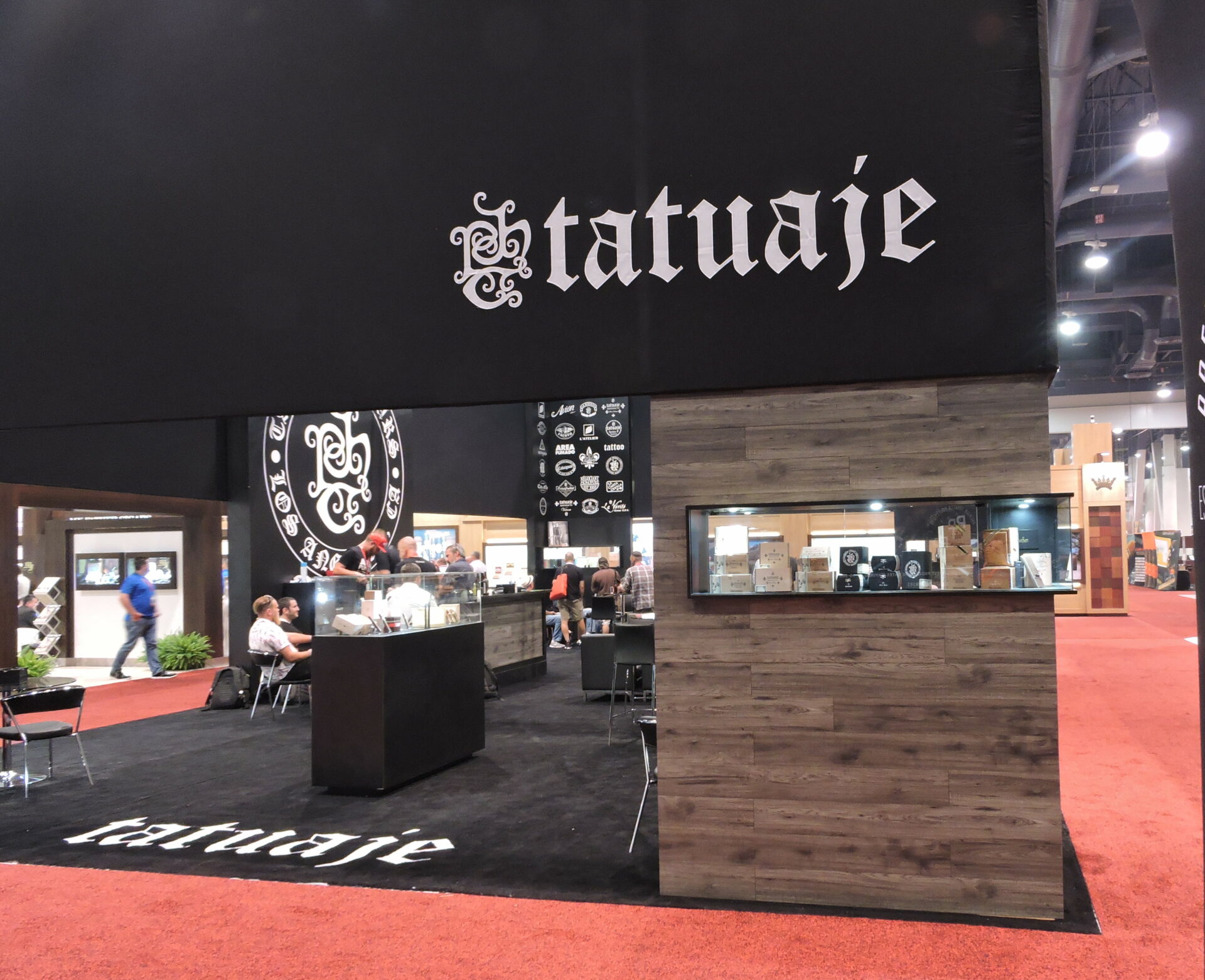 2018 marked the 15th anniversary of Tatuaje Cigars, but at this year's IPCPR it was so much more than anniversary cigars. At this year's booth, we saw the return of some older lines, some line extensions, and some special projects coming out of Miami Florida – the place where it all started for Pete Johnson and Tatuaje cigars. Meanwhile, IPCPR week was also an important milestone for Johnson as the trade show kicked off with a world premiere of the "Hand Rolled" documentary – a motion picture about the premium cigar industry that Johnson has been heavily involved with.
The past couple of years has seen the brands of Tatuaje and L'Atelier come closer together, and looking at things for 2018, it was very clear the brands under both of these entities were much more integrated.
Tatuaje
When Johnson was starting out, he teamed up with Don Pepin Garcia in Miami, Florida at the El Rey de los Habanos factory to produce his brand. For the 15th anniversary releases, Johnson goes back to those Miami roots and releases a series of four cigars in two blends. These blends were done in Miami back in 2004 and were originally produced for the Grand Havana Room in New York. Now these blends become the basis for the Tatuaje 15th.
The Tatuaje 15th Anniversary Cigars feature two blends distinguished by the wrapper – one containing an Ecuadorian Habano Rosado Claro wrapper and another containing an Ecuadorian Habano Rosado Oscuro wrapper. Both blends are available in two sizes: Belicoso Fino (5 1/2 x 52) and Torpedo Grand (6 1/2 x 52).
In addition, Johnson is planning several small batch projects out of Miami that we should start to see in the near future. One showcased was a massive A-sized figurado.
Johnson is bringing back a couple of older limited edition cigars – the Tatuaje Nuevitas Jibaro and the Tatuaje Nuevitas Estelí.
Nuevitas Jibaro and the Nuevitas Estelí are predicate blends, but they also are a bit of an anomaly in that they were originally produced at Tabacalera Tropical in Nicaragua. This time the cigars will be produced out of Tatuaje's longtime manufacturing partner, My Father Cigars in Estelí, Nicaragua.
Both the Nuevitas Jibaro and Nuevitas Estelí are Nicaraguan puros featuring a Nicaraguan Corojo '99 wrapper. Both blends also differ from one another. The Nuevitas Jibaro is available in two sizes No. 1: 5 x 54 and No. 2: 6 x 52. Both vitolas feature an unfinished foot. Meanwhile, Nuevitas Estelí is available in one size, a 5 x 54 Robusto. The Jibaro comes packaged in 50-count boxes while Nuevitas Estelí comes in 25-count boxes.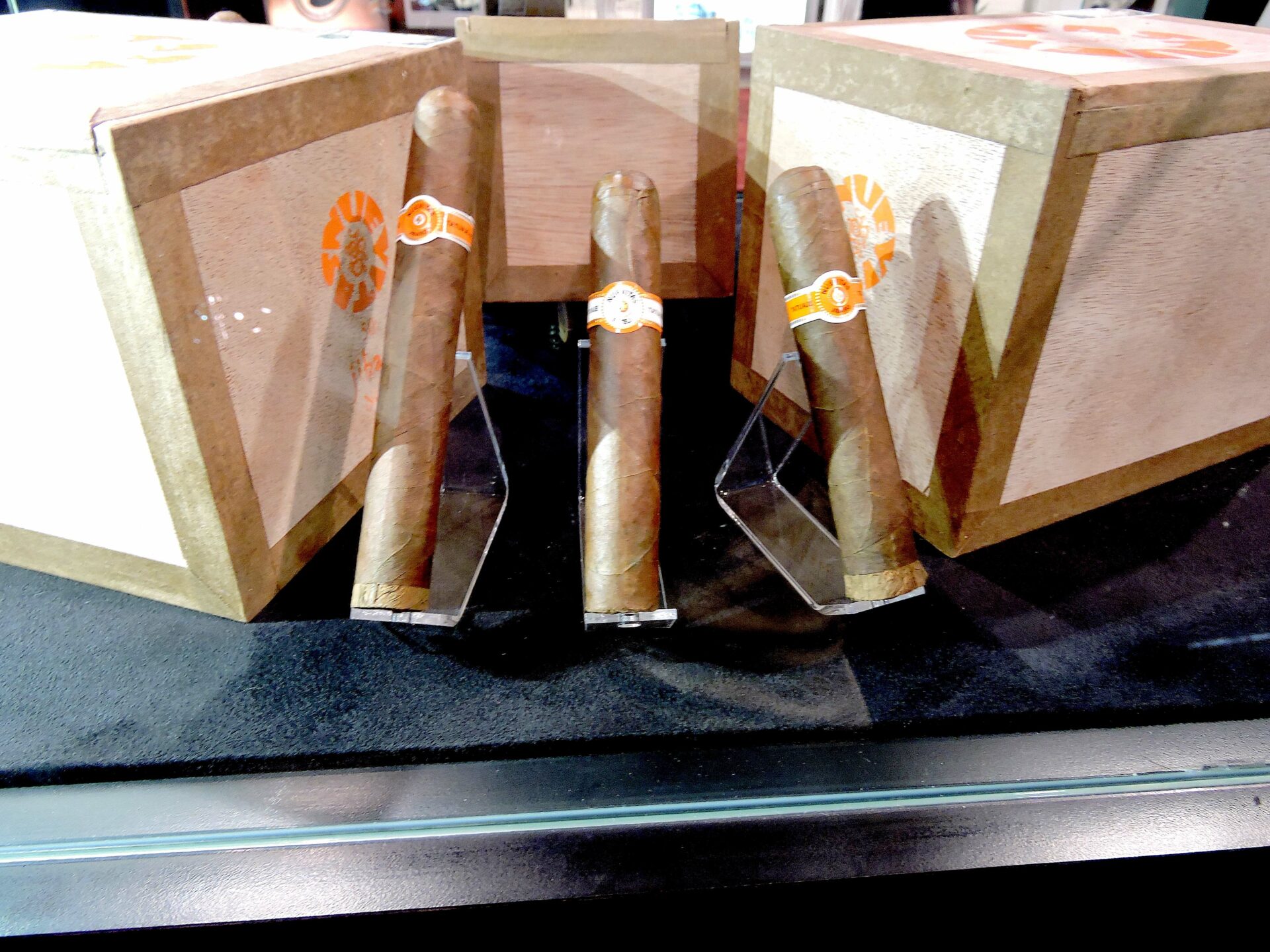 Not to be forgotten is what is being dubbed the 13th blend in the Monsters Series – The Bride. This year's edition is a 7 1/4 x 48 Churchill vitola consisting of a Connecticut Broadleaf wrapper over Nicaraguan binder and filler. Par for the course in previous years, it will be released in dress boxes to the "Unlucky 13" retailers and in non-dressed boxes for the bulk of Tatuaje authorized retailers. Release time is scheduled for October.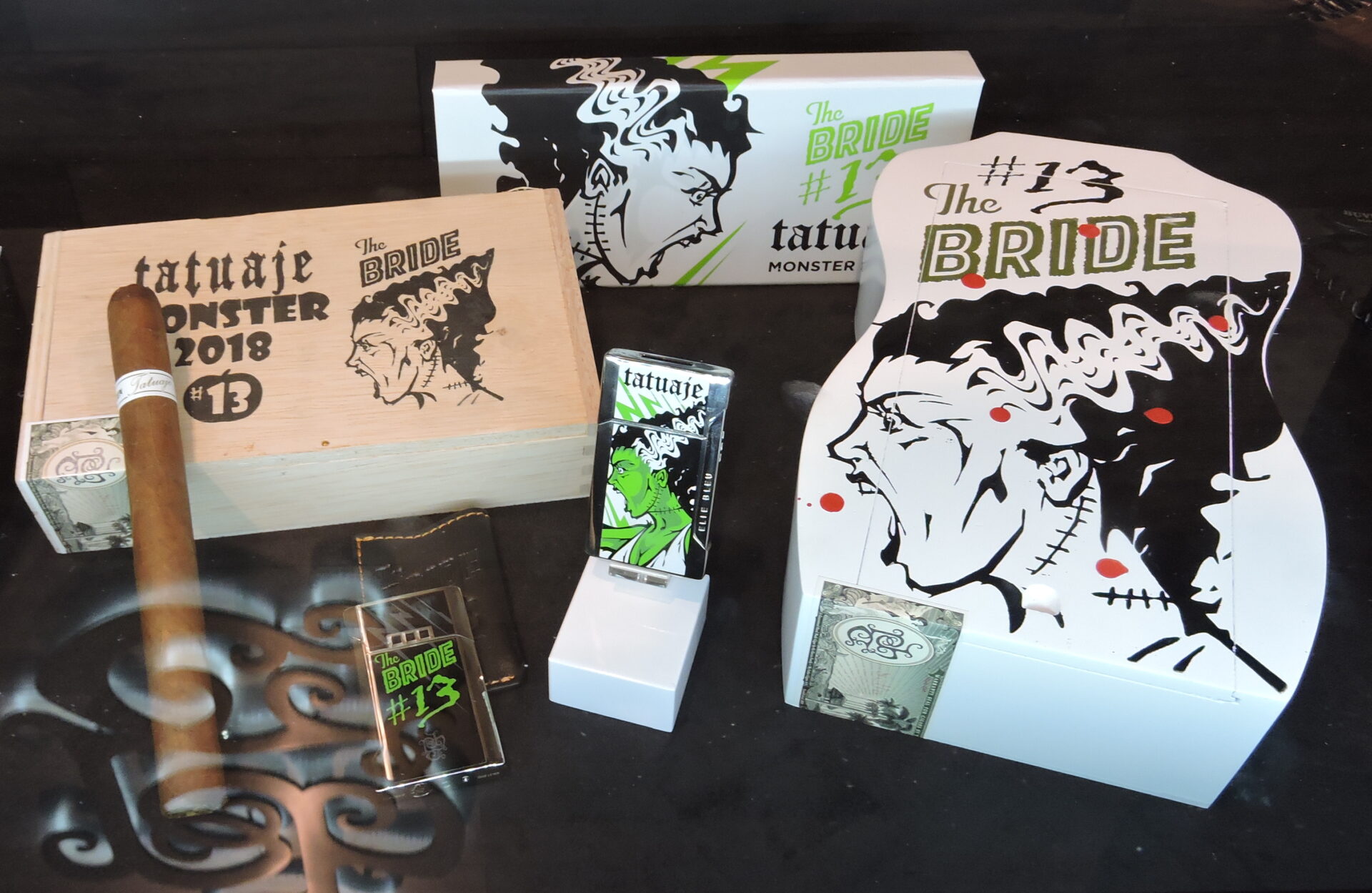 El Triunfador
The El Triunfador Original got a line extension in the form of a 5 x 50 Robusto. The first blend released under El Triunfador was a Connecticut Broadleaf brand in the form of a lancero. However, eventually, the line was released with an Ecuadorian Habano line. At the same time, the El Triunfador Lancero has remained. The new Robusto size now adds a second size to the Connecticut Broadleaf blend.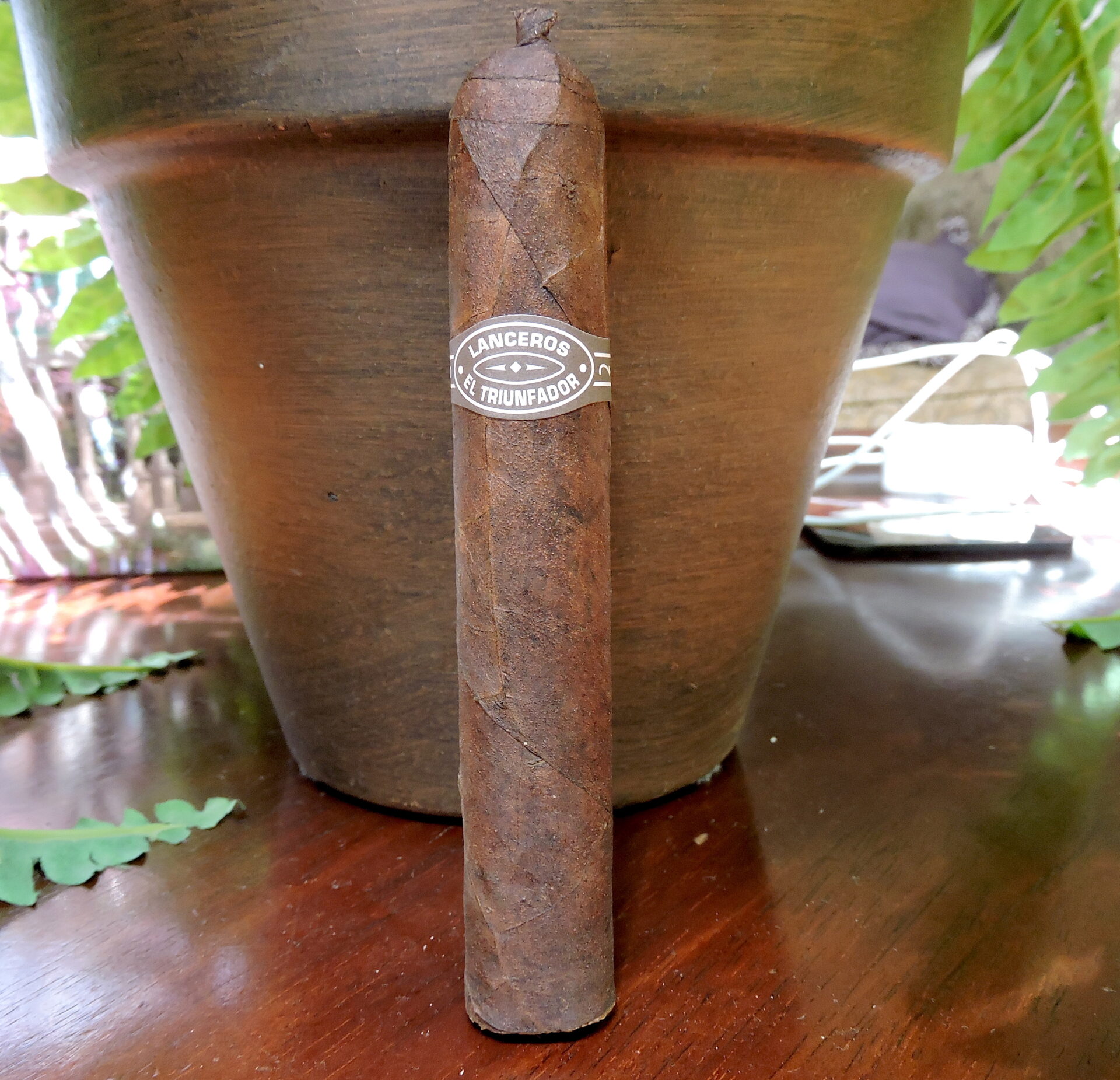 Surrogates
Surrogates is a brand originally started out as a shop exclusive line to Dan Welsh's New Havana Cigars. It went nationwide at the time L'Atelier Imports was launched. This year a new blend and a new line extension was introduced to Surrogates, bringing the total number of blends to eight and the total number of marcas to 12.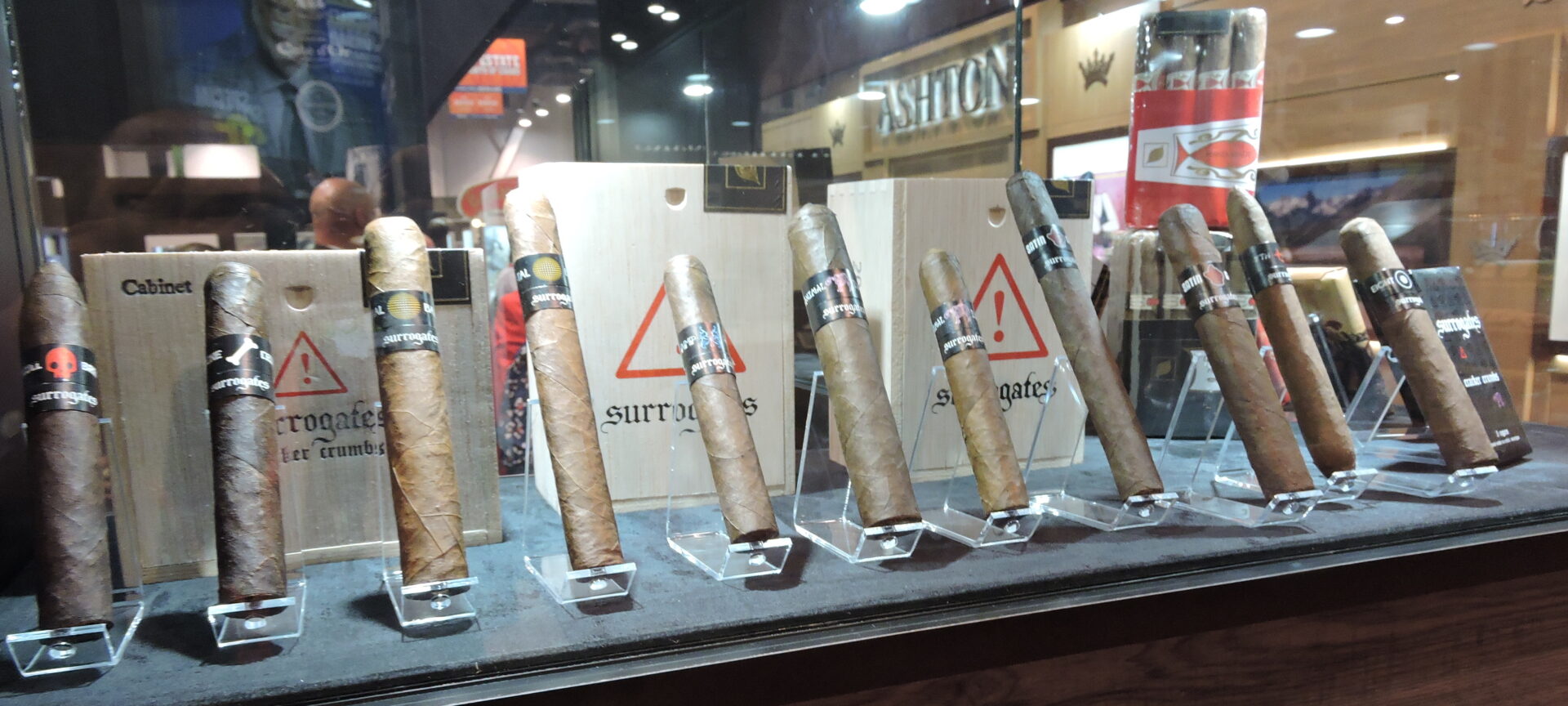 The new blend is the Surrogates Eight Baller. It's a blend that consists of a Connecticut Broadleaf wrapper over Nicaraguan binder and filler. The Eight Baller is available in one size – a box-pressed 5 3/4 x 56 vitola. Eight Baller is also the third Connecticut Broadleaf blend in Surrogates, joining the Surrogates Bone Crusher and Surrogates Skull Breaker.
Surrogates Satin Glove also receives a new line extension known as the Surrogates Satin Glove 654. As the name indicates, the cigar is a 6 x 54 box-pressed toro. Satin Glove 654 uses a Mexican San Andres wrapper over Nicaraguan binder and filler. It's the second vitola in the Satin Glove line. The original Satin Glove was released in 2014 and is a 7 x 47 Churchill.
2018 Product Reports
Photo Credits: Cigar Coop