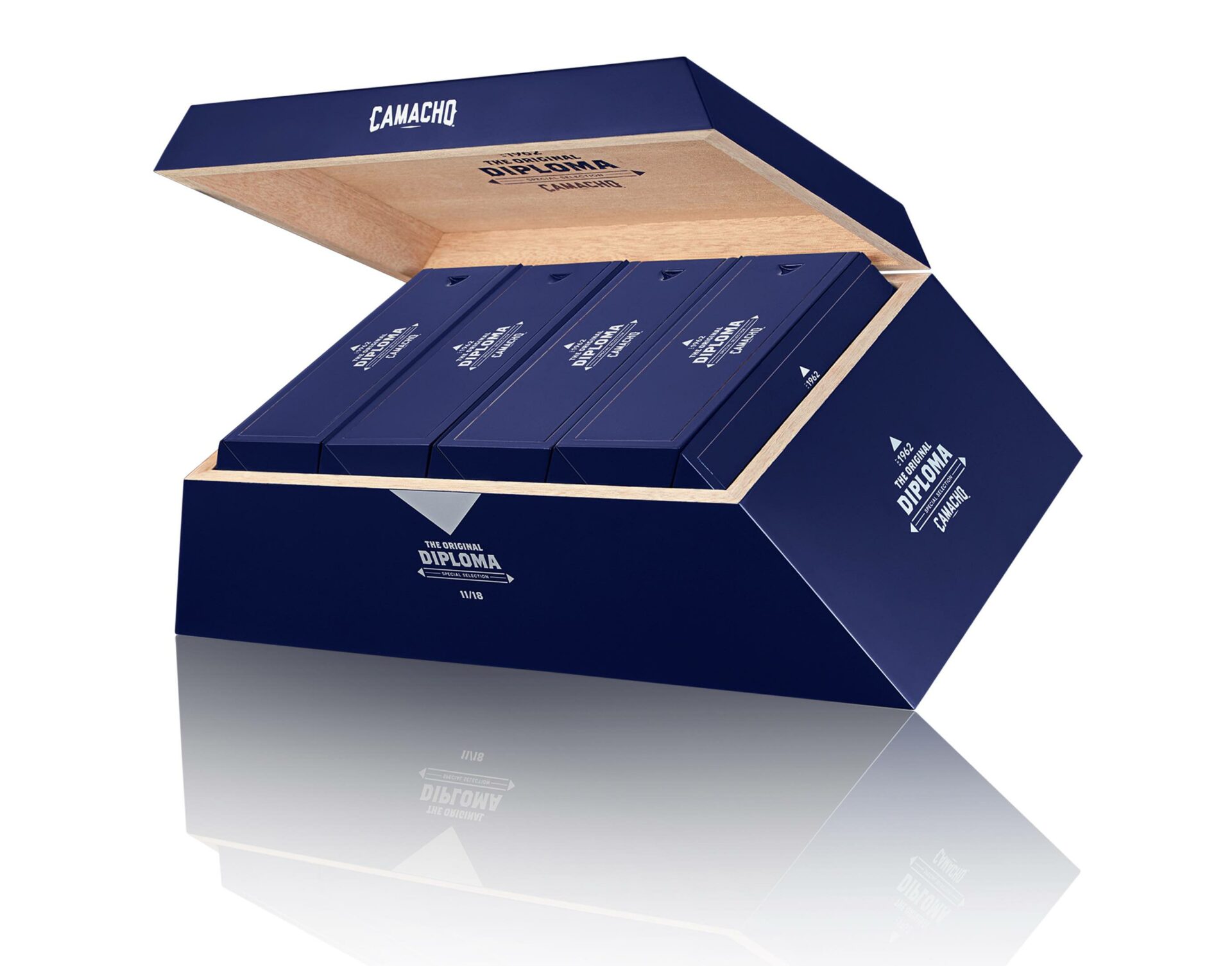 The 2018 edition of the Camacho Diploma Special Selection is en-route to retailers. This year's release features the iconic 11/18 figurado, a signature figurado size long associated with the brand. This is a cigar that was showcased at the 2018 IPCPR Trade Show.
The Camacho Diploma Special Selection 11/18 is the second installment in now what is an annual limited edition line for Camacho. This follows up the first release, the Camacho Diploma Special Selection Robusto.
The Camacho Diploma Special Selection 11/18 features 100% Original Corojo – the same tobaccos used on the original Diploma release back when the Eiroa family owned Camacho. The 11/18 measures 6 x 48/54/48. Like the Robusto release, each size is packaged in a triangular coffin. The cigar is rolled by five of the most experienced pairs of rollers at the Camacho factory. Pricing is set at $22.50.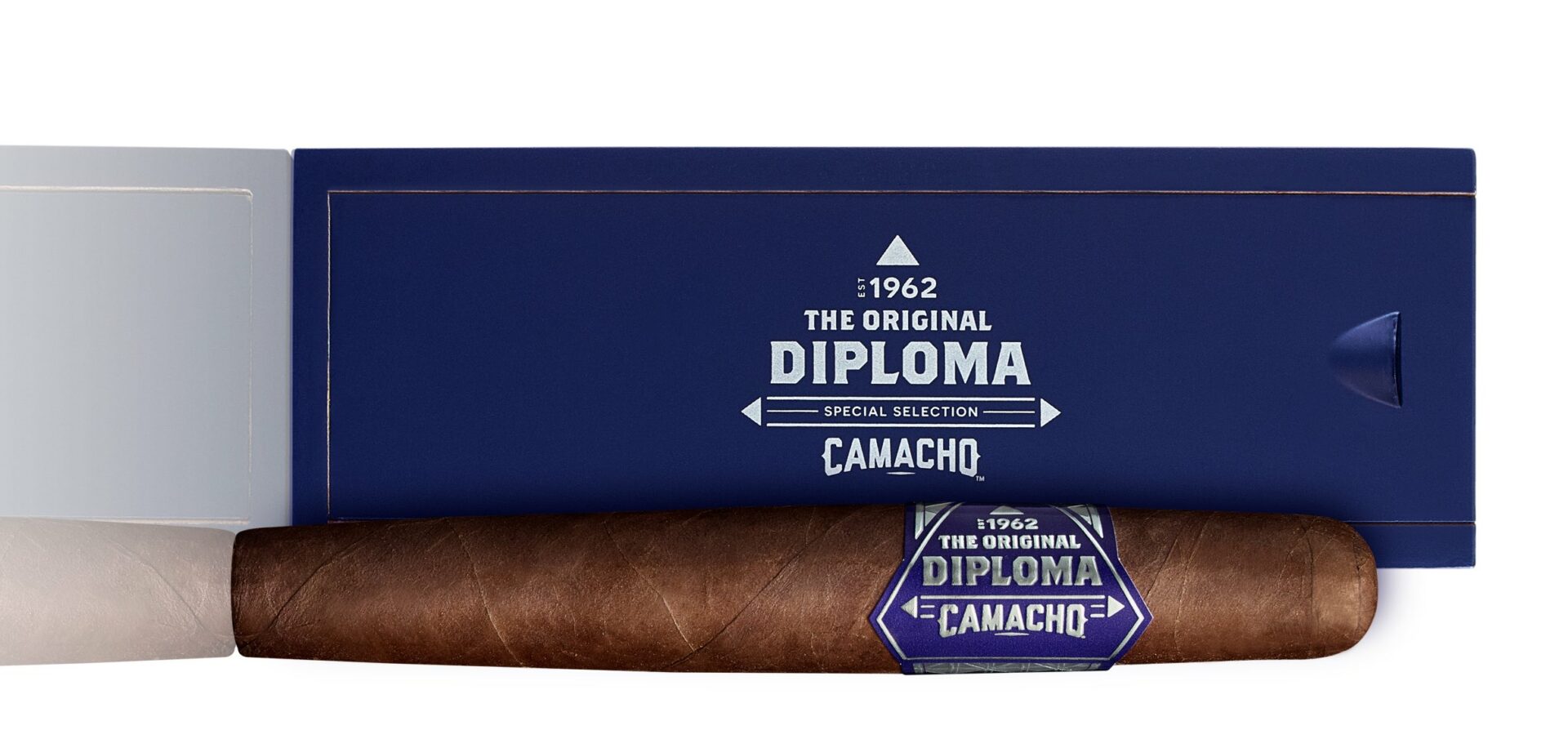 "We are thrilled to once again offer the special Diploma blend in Camacho's signature 11/18 format to aficionados across the globe. The 11/18 format delivers the strength and characteristics of our 'best of the best' Original Corojo, but adds an interesting depth of complexity. Constructed with 100% hand-selected and high-priming Original Corojo tobacco from Honduras. The blend is the top of the pyramid for Camacho in terms of taste and strength," states Scott Kolesaire, Director of Marketing at Davidoff of Geneva USA in a press release.
A total of 1,500 eighteen-coffin boxes are going to be made available. Production is limited due to some of the scarcity of the tobaccos.
For more details on the Camacho Diploma Special Selection 11/18, see our 2018 IPCPR Coverage.
Photo Credits: Davidoff of Geneva USA