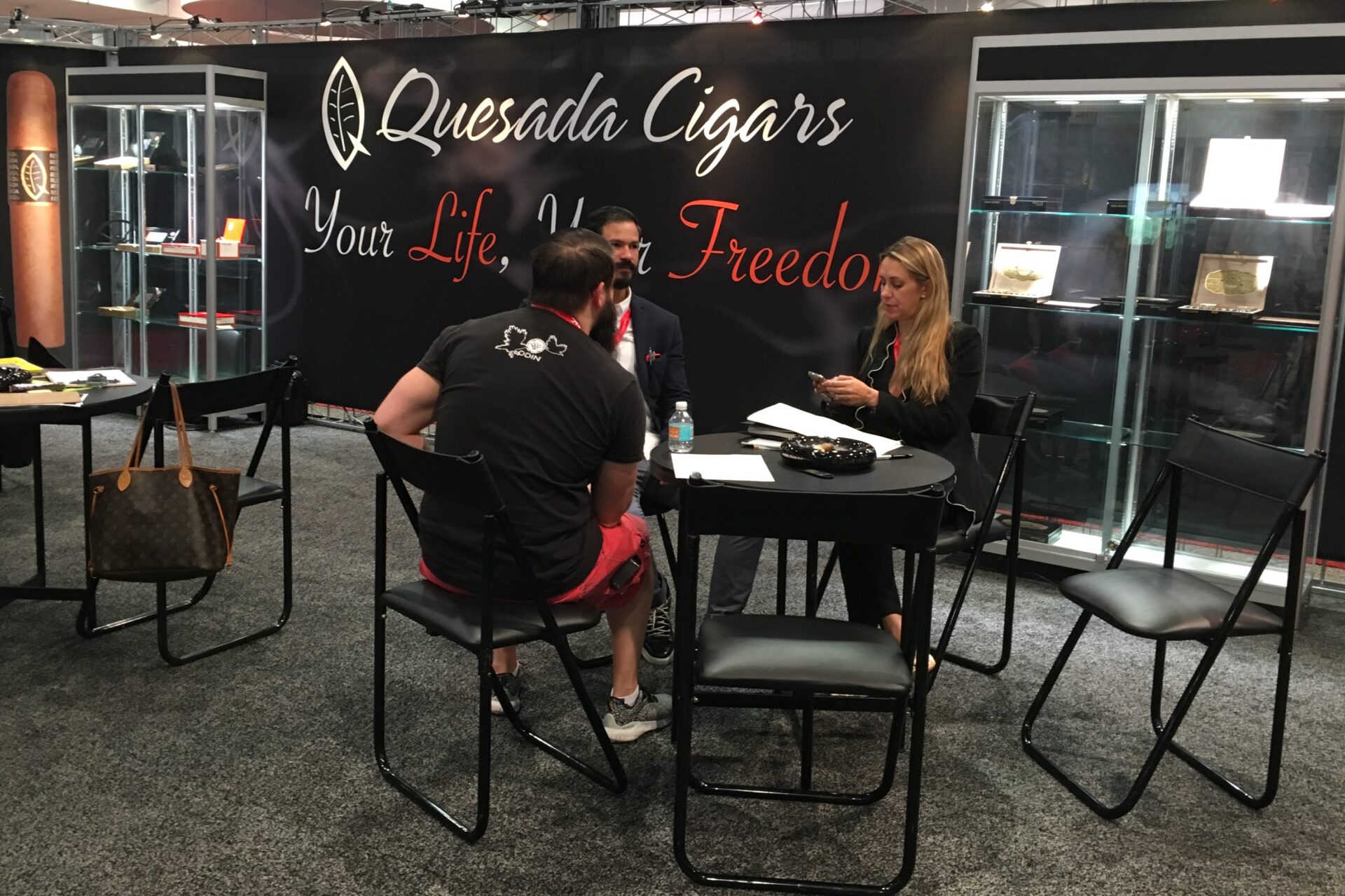 The Quesada booth had a different feel this year. While company President Manuel Quesada was there with his daughters Patricia and Raquel, there were some new faces as well. This is a company that had undergone a lot of internal changes over the past year, starting with the departure of General Manager Terence Reilly and the recent new executive management team that was installed.
Another change was that for the first time in recent memory, this was strictly a Quesada brand booth. For the past few years the company had partnered with many of the brands it would distribute including Regius, Matilde, and MLB Cigar Ventures.
While it was a year of change, the company had a brand new line to show off – and repackaged ones of its iconic blends.
First up is the release of Vega Magna, an ultra-premium brand that is an offshoot of the popular Casa Magna brand. While Casa Magna comes from the Plasencia factory, Vega Magna is being produced in the Dominican Republic.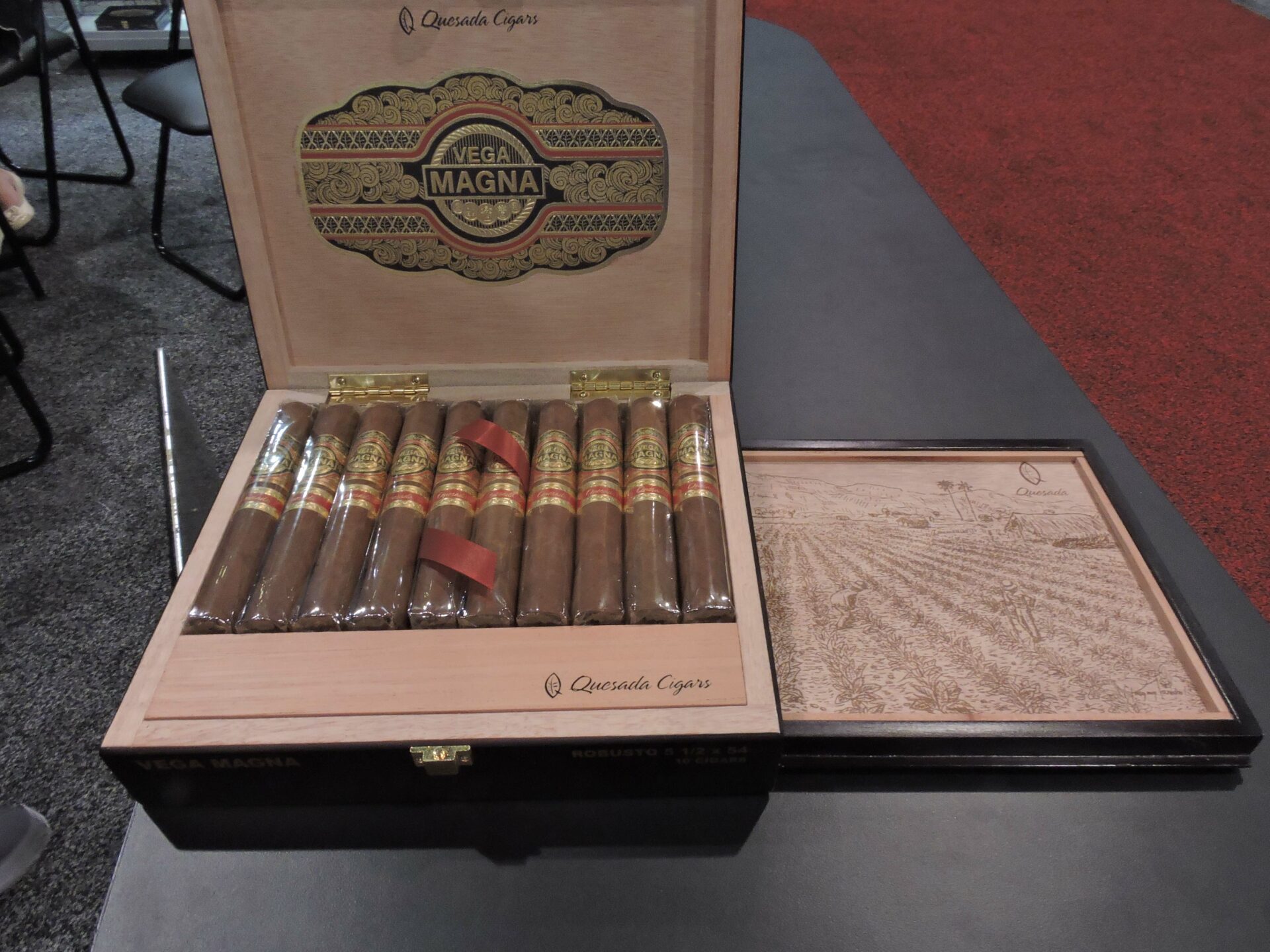 The blend features a sun grown Ecuadorian wrapper over Dominican binder and filler. The blend incorporates Dominican tobaccos from as early as 2001. The Dominican tobaccos are aged in tercios – which is a technique that involves using the bark of palm trees to wrap the bales of tobacco. Vega Magna will be available in three sizes: Robusto (5 1/2 x 54), Toro (6 x 50), and Belicoso (7 x 52). Each is presented in 10-count boxes.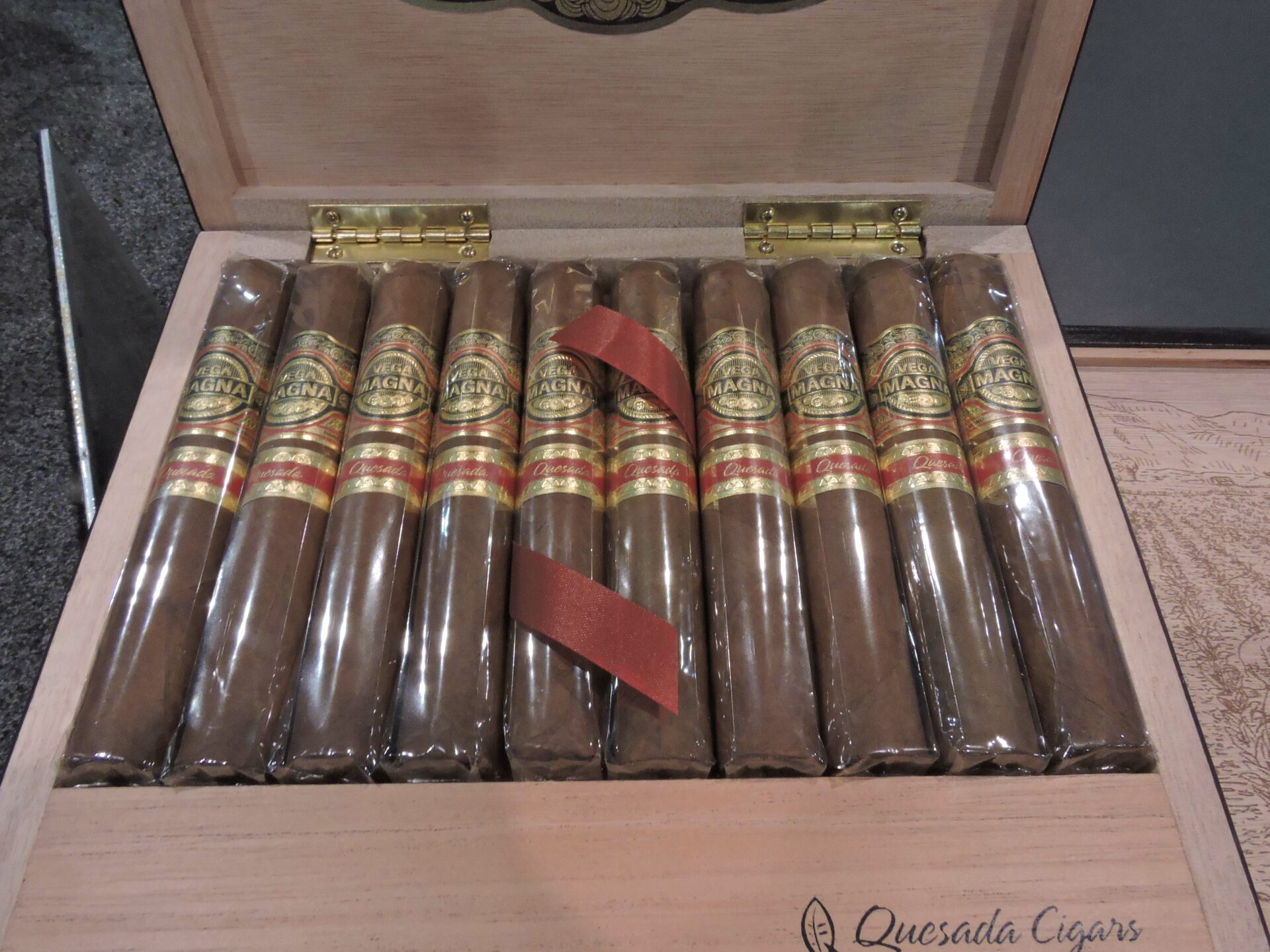 Each box also contains a unique sketch by Dominican artist Pragmy Marchial.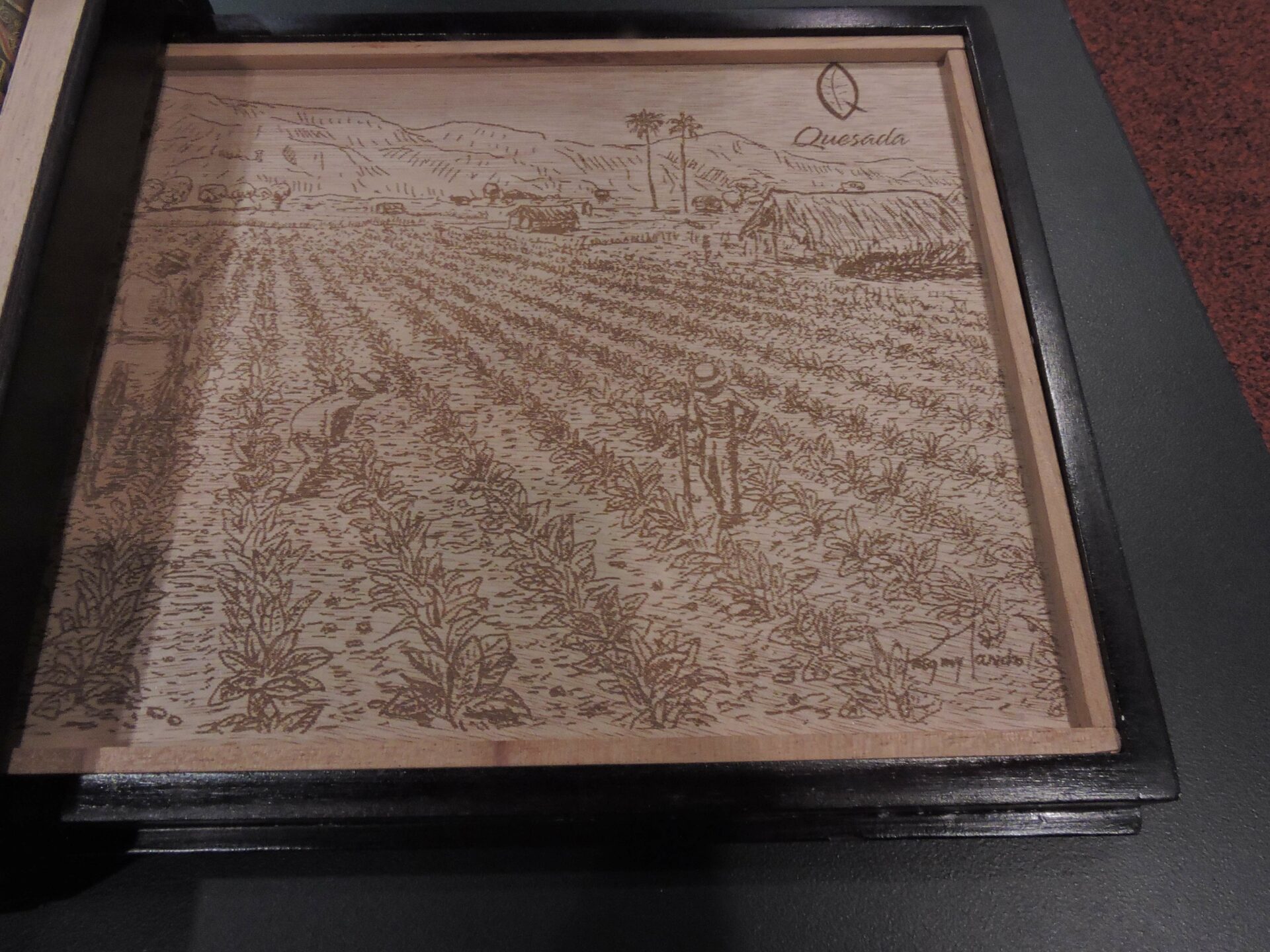 Meanwhile, Quesada's oldest brand, the Fonseca Classic got new packaging. The Fonseca Classic utilizes a Connecticut Shade wrapper over Dominican binder and fillers. It will be offered in four sizes: 2-2 (4 x 40); 5-50 (5 x 50); 10-10 (7 x 50), and 8-9-8 (5 1/2 x 43). Each of the sizes will be packaged in 24-count boxes except for the 2-2 which will be packaged in both 10 and 50-count boxes.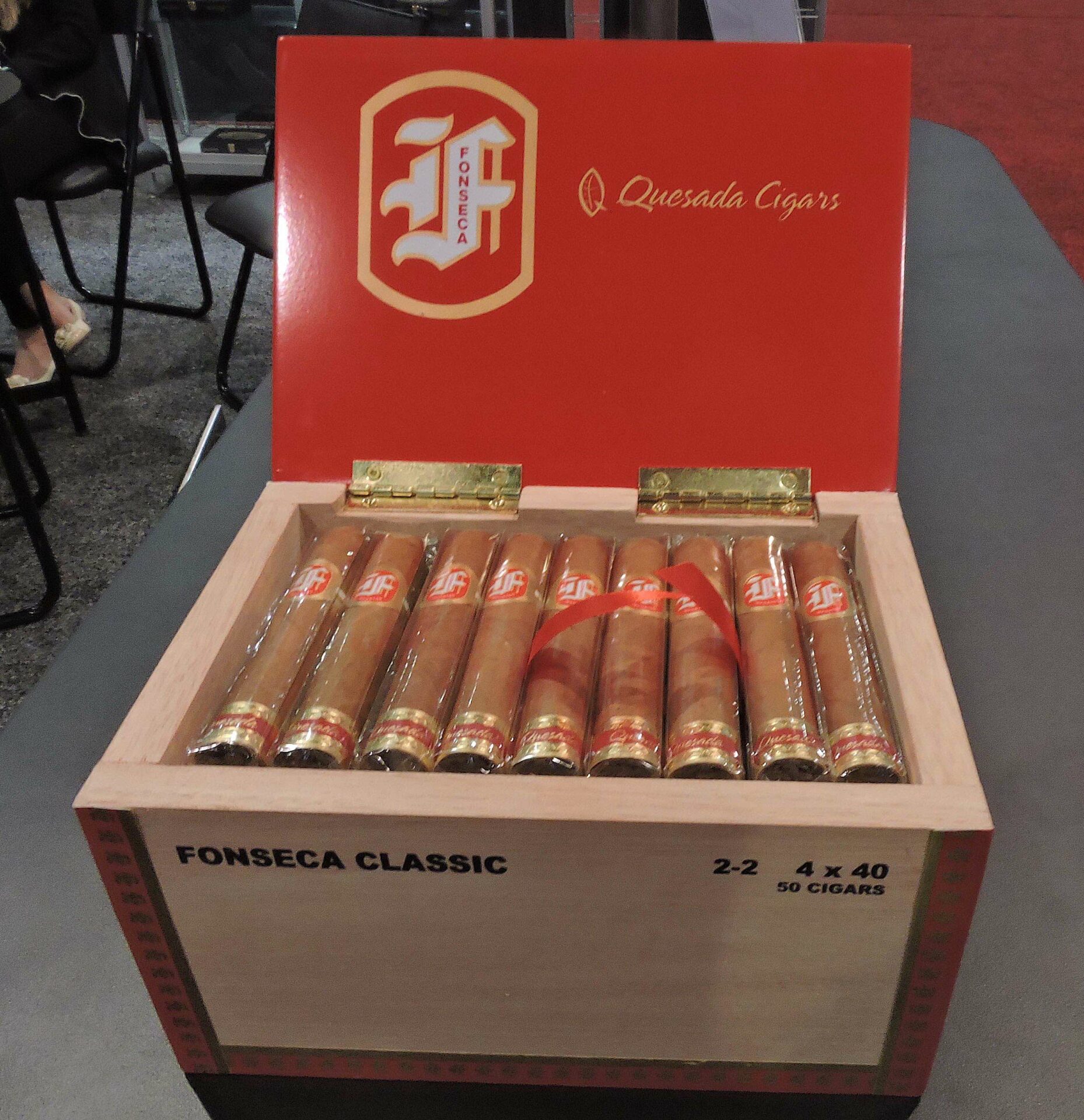 There was one notable release missing and that was the Quesada Oktoberfest. The Oktoberfest was launched in 2011 and had been an annual release that was showcased at the trade show each year. At this year's trade show it was the first time an Oktoberfest release had not been showcased at the show since 2010.
2018 Product Reports
Photo Credits: Cigar Coop