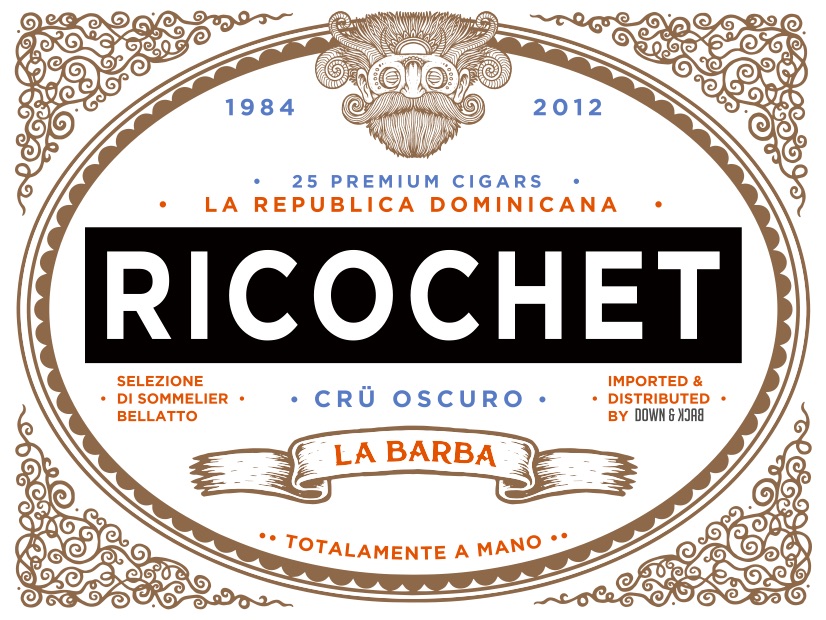 La Barba's upcoming maduro offering will have a new name. Today the company announced that due to an unintentional trademark issue, the cigar that was slated to be called "Primitivo" will be renamed to "Ricochet".  As a result of the name change, there are some minor shipping delays that have resulted and the cigar will now ship on October 1st.
"When I realized that we were going to have a possible conflict with the original name, I went back to the drawing board. From the start, it's been about going back to my roots with wine and I wanted to make light of the situation and create a series based on that," commented La Barba Cigars owner Tony Bellatto.
Ricochet is intended to be a series, and the first cigar is a San Andres Mexican Maduro that was intended to share characteristics of old world style Zinfadel from the Apulla region of Italy. This is a region known to produce wines full in body along with notes of anise, pepper, leather, and earth. Ricochet is intended to be influenced by that profile.
"I believe we were very successful in achieving those flavors," added Bellatto.
The blend for Ricochet remains the same. The cigar features a San Andres wrapper over an Indonesian binder and a combination of Nicaraguan, Dominican, and Pennsylvanian tobaccos. The cigar will be available in four sizes each presented in 25-count boxes: 5 3/4 x 46, 5 x 50, 6 x 54, and 6 x 60.