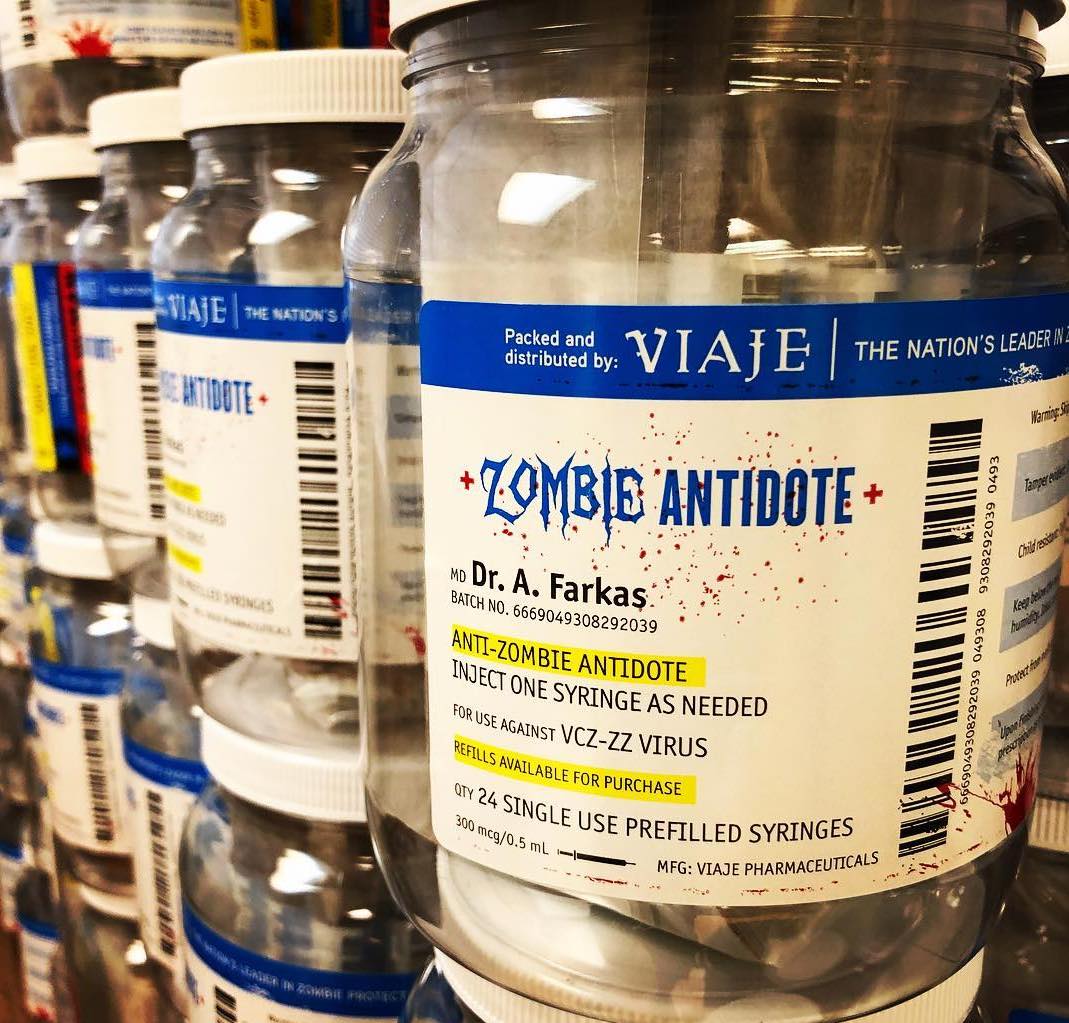 The Viaje Antidote is back for a fifth consecutive year. Next week, Viaje authorized retailers will receive shipment of the Viaje Zombie Antidote 2018 edition. The 2018 sees the return of the 6 1/2 x 44 Lonsdale format as well as the return of the popular prescription jar packaging.
The Viaje Zombie Antidote made its debut in 2014. It has been an annual release since. Each year the Antidote has been a 6 1/2 x 44 Lonsdale with a tapered foot, the one exception was the 2017 release which was a 6 1/4 x 50 vitola with a tapered foot. The 2017 edition was released under the Viaje Zombie Antidote 2017 Collector's Edition which is a series of one and done limited editions.
Typically the Viaje Zombie Antidote has been a springtime release. The 2018 edition is the latest in the year that the Antidote has been released.
Farkas has explained there is a theme with these Zombie releases. The story goes that Viaje WMD (Weapon Mass Destruction) explodes. Because of radiation from the explosion, people end up mutating into "Zombies".  The Zombie Super Shot helps arm people for what Farkas calls the "Zombie Apocalypse".  The only way to cure the Zombies is with the Zombie Antidote.
Blend details have not been disclosed.
Photo Credits: Cigar Coop