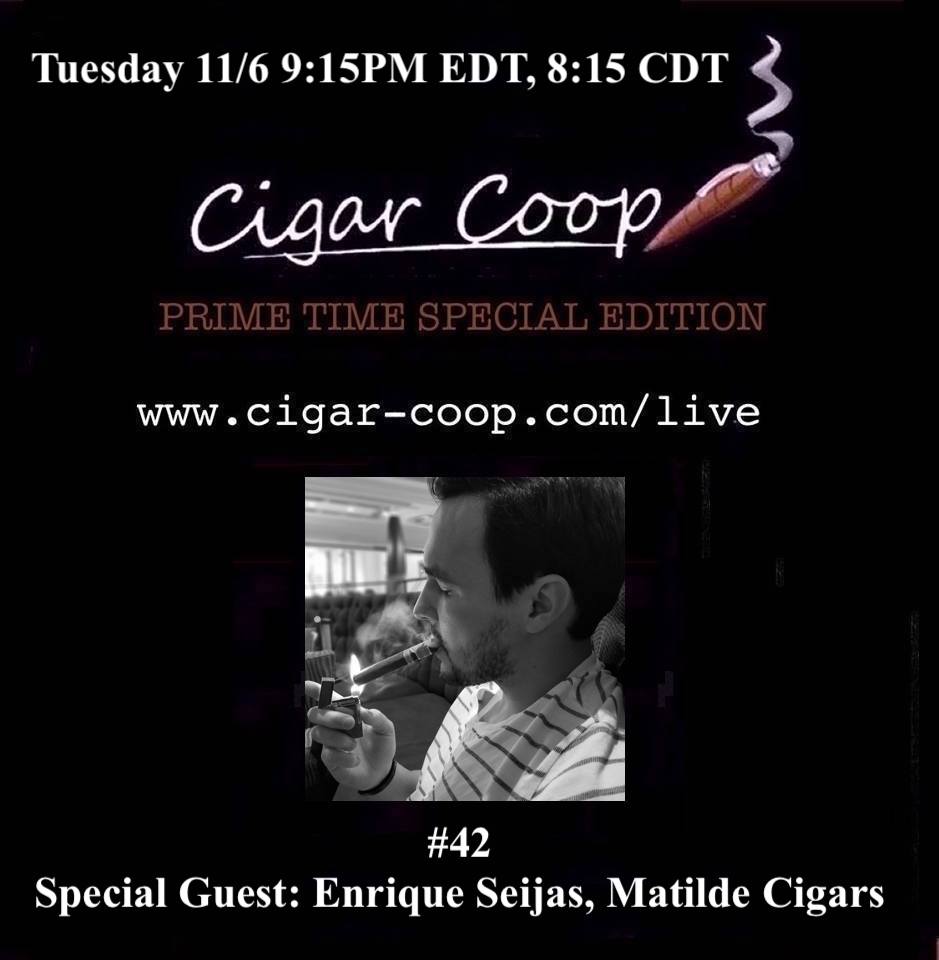 Enrique Seijas returns to Prime Time – and this time he will join us for Special Edition. We'll catch up on all of happenings with Matilde Cigars.
Plus Bear and Coop will discuss a couple of news items. Finally, it's election night and we'll keep the Facebook politics flame wars out of the discussion, but we will explain why a State Senate race in North Carolina is of particular interest for the cigar industry.
If you miss us, you can catch Prime Time any time on Google Play Music, iTunes, Podbean, and YouTube. The Prime Time Network of shows – the shows focusing on #industrytalk and #industrypeople.