"JRE Tobacco takes things to the next level with the Aladino Corojo Reserva…It is a cigar that tells its own story. It brings forward the total package with a cigar experience: excellent flavor, excellent construction, and plenty of complexity."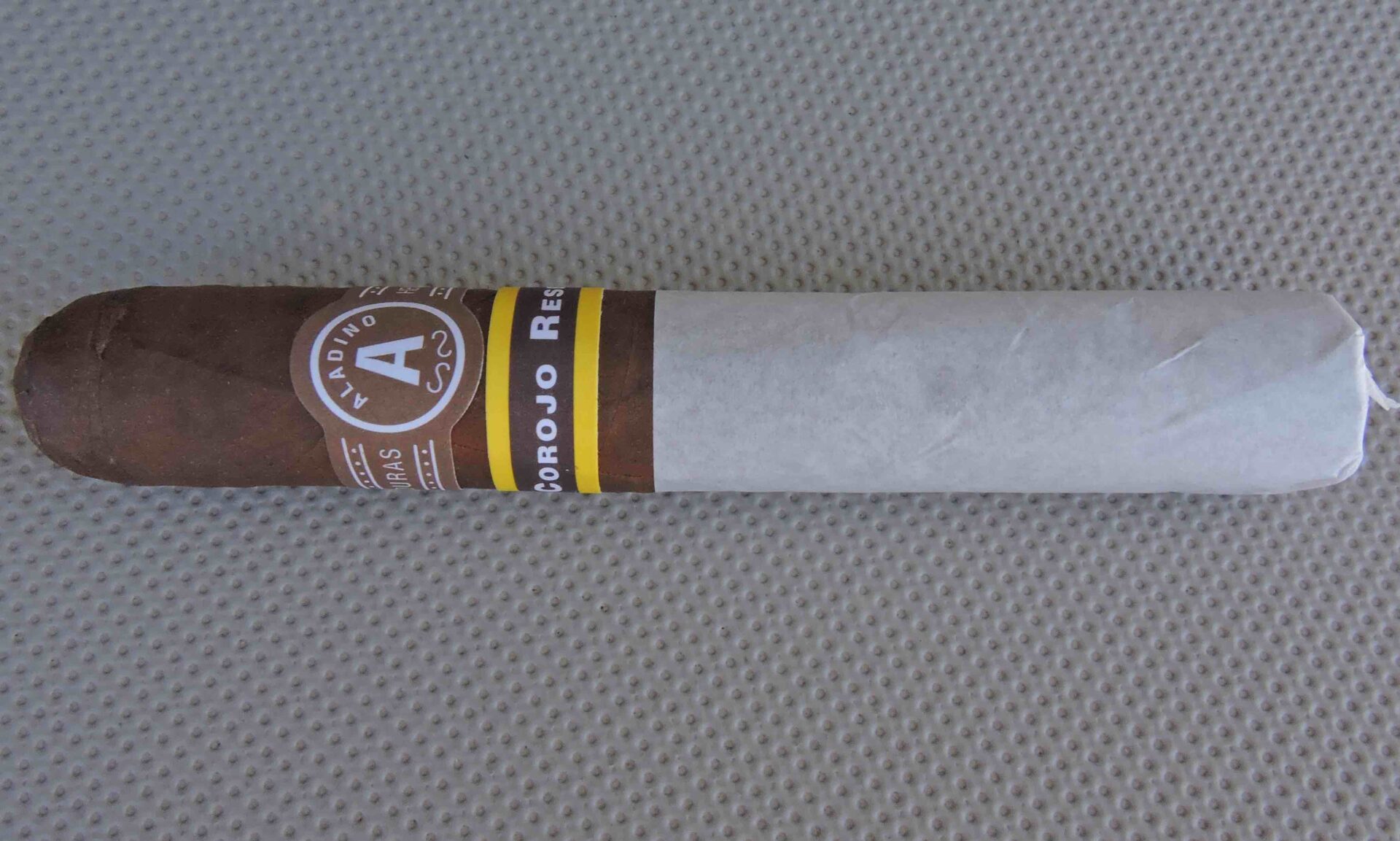 Wrapper: Authentic Corojo (Honduran)
Binder: Authentic Corojo (Honduran)
Filler: Authentic Corojo (Honduran)
Country of Origin: Honduras
Factory: Las Lomas
Robusto: 5 x 50
Price: $12.00
Review: Aladino Corojo Reserva by JRE Tobacco Company (Robusto) (10/23/18)
Appearances on Countdown (By Year/Company): 3 (2016, 2017, 2018)
The 2018 Cigar of the Year is the Aladino Corojo Reserva by JRE Tobacco Company. 
The Aladino Corojo Reserva is the third blend released under JRE Tobacco Co's Aladino brand.
With the Aladino Corojo Reserva, the Cigar of the Year title not only stays in Honduras for the second year in a row, but also stays in the Eiroa family. JRE Tobacco is the brand owned by the father and son team of Julio R. Eiroa and Justo M. Eiroa. Last year, Justo's brother Christian Eiroa captured the award with EIROA The First 20 Years Colorado 50 x 5. The Aladino Corojo Reserva gives Honduras its second spot on the 2018 Countdown.
JRE Tobacco Company is no stranger to the Cigar of the Year Countdown. This is the third consecutive year it has landed on the Countdown. Two years ago, the original Aladino made JRE Tobacco the revelation of the cigar world. At that time, the Aladino Elegante, a lancero sized offering, captured the #2 Cigar of the Year tor 2016.  That cigar was a 100% Authentic Corojo offering grown on the Eiroa Tobacco farm in Honduras.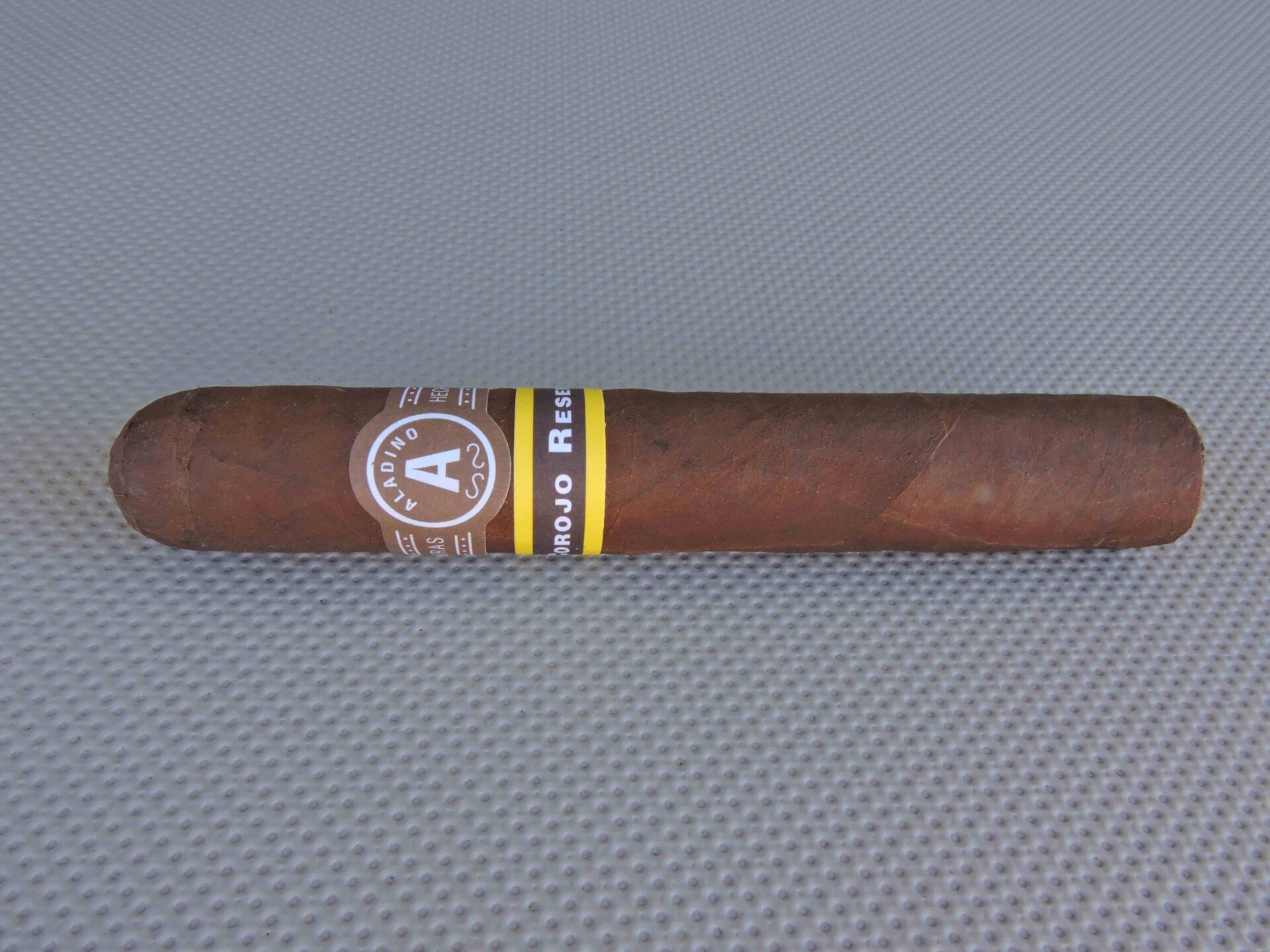 With the Aladino Corojo Reserva, it builds on the theme of the original Aladino. It also uses 100% Authentic Corojo, but it incorporates a Corona priming into the blend. This makes the Aladino Corojo Reserva a bolder offering. It is available in one size – a 5 x 50 Robusto. It is made at Julio Eiroa's Las Lomas factory in Honduras. It's a limited ongoing production with JRE saying production is about 400 boxes per month.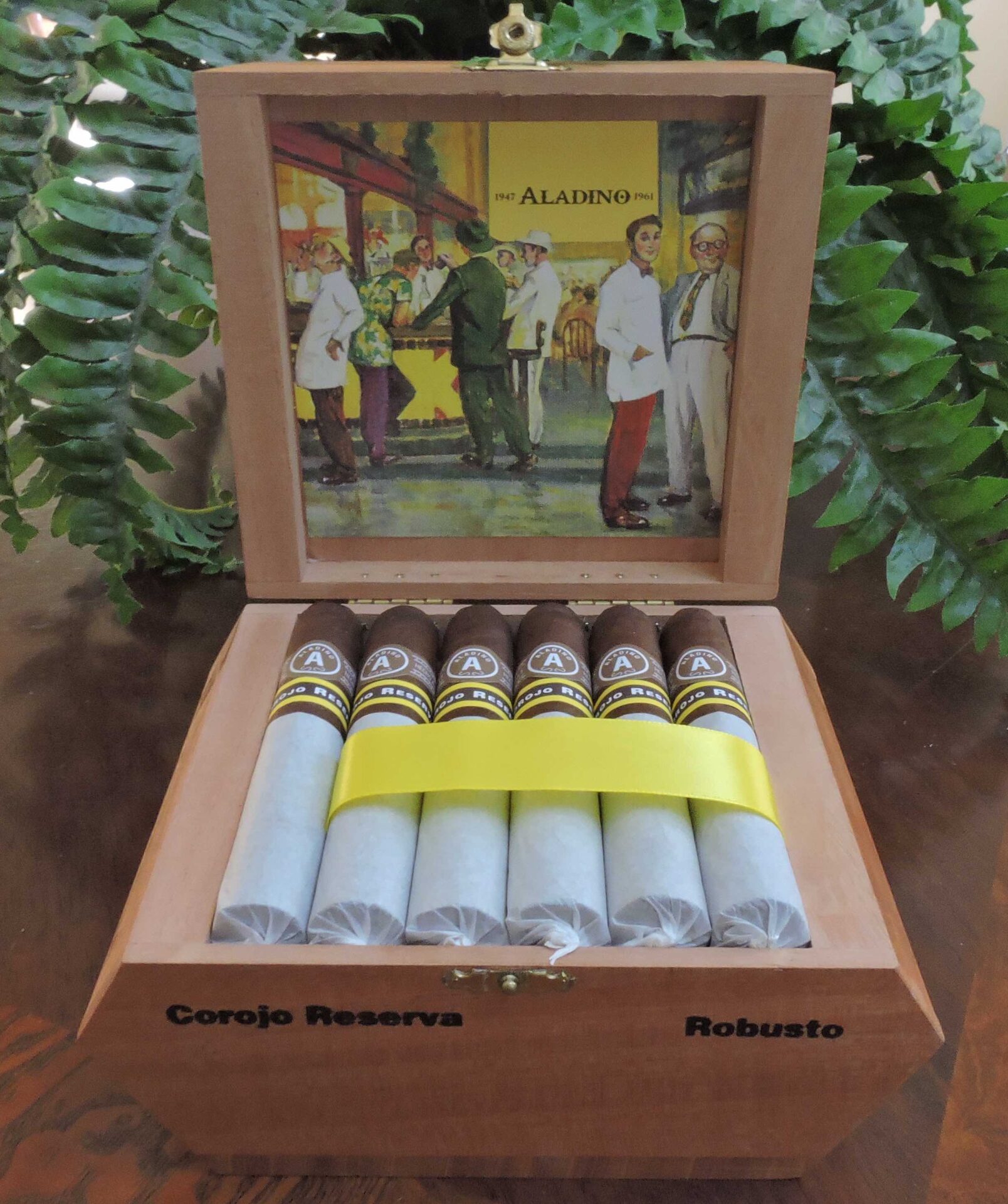 The vision of the Aladino brand is to deliver a smoke much like the ones during the golden age of cigars from 1947 to 1961. Aladino Corojo Reserva keeps to that vision. It's a mostly medium to full smoke in terms of strength and body. Flavor-wise, the flavors are very classic: natural tobacco, earth, cedar, pepper, and floral. There are lots of nuances and transitions along the way. The natural tobacco produces a nice sweetness, while the cedar and pepper balance things with some spices.
The Aladino Corojo Reserva is a cigar that fits the definition of what a Cigar of the Year should be. I think when you smoke it, you will agree.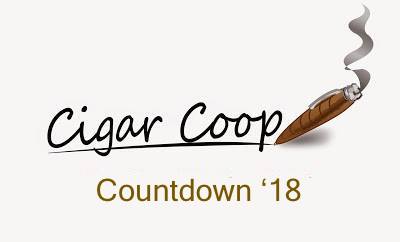 For details of the 2018 Cigar of the Year Countdown, see our 2018 criteria.
Photo Credits: Cigar Coop