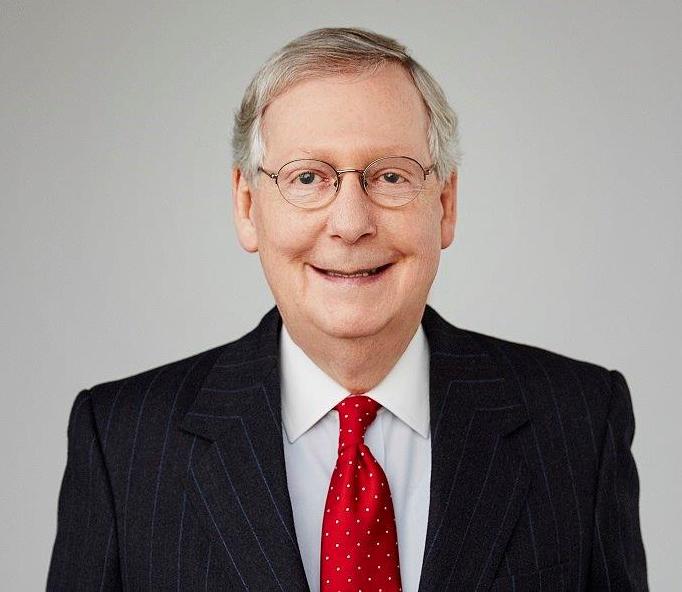 The Senate has introduced its bill to raise the tobacco purchase age to 21, and it will have a very powerful sponsor. Yesterday, Senate Majority leader Mitch McConnell [R-Kentucky] announced he will introduce the Tobacco 21 bill.  This bill joins House Bill 2084 that was introduced by Rep Robert Aderholt [R-Alabama] to raise the tobacco purchase age to 21 as well as HR 2339 introduced by Representative Donna Shalala [D-Florida] that includes language to raise the tobacco purchase age.
McConnell introduced the plans for a bill at a press conference where he was joined by  President/CEO of the Foundation for a Healthy Kentucky Ben Chandler, State Senator Julie Raque Adams, and State Representative Kim Moser.
"I was proud to join my former colleague Ben Chandler who has been a leader on this issue in Kentucky. Senator Adams and Representative Moser championed the initiative to make all schools in Kentucky tobacco-free, and my legislation will build on their progress to protect the health of our teens nationwide," said Senator McConnell in a press conference.
McConnell added, "For some time, I've been hearing from the parents who are seeing an unprecedented spike in vaping among their teenage children. In addition, we all know people who started smoking at a young age and who struggled to quit as adults. Unfortunately, it's reaching epidemic levels around the country. My legislation will be similar to the current system, where retailers have the responsibility to verify the age of anyone buying tobacco products—we'll just raise the age from 18 to 21. Twelve states have enacted laws to raise the purchasing age of tobacco products to 21. These bills will serve as helpful guidance as I craft my federal legislation. For example, my bill will include an exemption for men and women who serve in uniform, similar to state T21 laws."
The planned McConnell bill is the latest development in the steamrolling Tobacco 21 movement. As we have pointed out, it's a battle that has pretty much had no resistance from the cigar industry, big tobacco, and a grassroots perspective.
Photo Credit: Senator Mitch McConnell Website