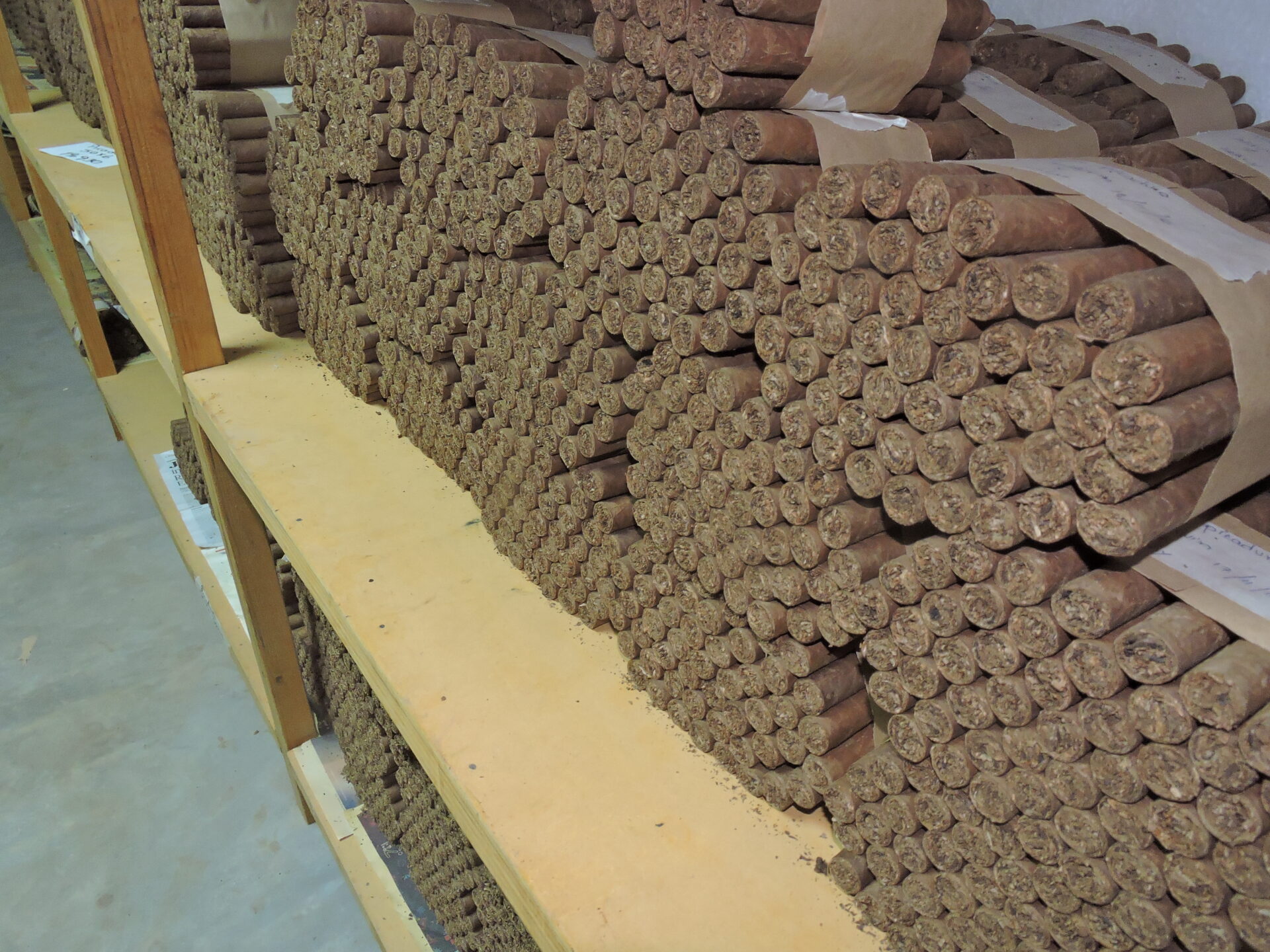 Each year on Cigar Coop, we do an annual review of the Top 12 Stories / Themes related to the cigar industry. One of the stories for 2013 revolved around the City of New York becoming the first major municipality to raise the tobacco purchase age to 21. At the time I noted a potential "domino effect" due to the fact that once New York City passed this, others would follow. It  Now six years later, eleven states (at press time) have the minimum age to 21, scores of municipalities have also done so, and more are coming. There even is a proposal at the federal level to raise the tobacco purchase age. There is an organization called Tobacco 21, that is advocating and lobbying to raise the tobacco purchase age. It has the support of many anti-tobacco groups, and even people in the tobacco industry. With all of the fights the tobacco industry has going on, this pretty much is a one-sided fight – and tobacco is definitely on the short end.
We cover the premium cigar industry on Cigar Coop. If you have followed Cigar Coop or followed our podcasts, it's very clear that Tobacco 21 is not something the premium cigar industry has wanted to touch. For the most part, the industry has been dead silent on the issue. That sort of changed last week when the International Premium Cigar and Pipe Retails (IPCPR) acknowledged the Federal Bill that proposed raising the tobacco purchase age to 21 and did not come out against it when the opportunity existed. In a press release, IPCPR commented, "IPCPR is confident that our members will continue this pattern in order to support the FDA's mission to curb youth access to tobacco by strictly adhering to all age verification requirements and we acknowledge that a changing market naturally requires the exploration of new rules and standards."
Many cigar enthusiasts have been perplexed by the cigar industry's stand on this. The premium cigar industry's position is that it has a product that is not marketed to youth, and it is not a product even aimed at age 18 to 21. Most believe the sales of premium cigars come from an older demographic. While there is tobacco usage in the 18 to 21 age range, it is not premium cigars that make up most of that usage. Since it's a fight that for the most part does not affect their market, the premium cigar industry has distanced themselves from the fight.
One could infer that the cigarette industry stands the most to lose with the Tobacco 21 movement. However one of the biggest players in the tobacco industry is Altria. Last year, Altria came out in support of raising the tobacco purchase age to 21. Much of this was tied to e-cigarettes and vapes which have been in the crosshairs of the FDA for a while now. Altria CEO Howard Willard commented, "While we do not believe we currently have a youth issue associated with cig-alike products or their flavors, we again do not want to risk contributing to the issue. We believe in the face of current e-vapor and other youth-related concerns, now is the time to support federal legislation to raise the minimum legal age to purchase tobacco products to age 21, and set a national standard. We recognize that FDA does not have the authority to raise the minimum legal age. We will share our views with members of Congress and encourage them to consider an increase in the minimum age to 21 to purchase tobacco products to 21 as part of their tobacco-related legislative priorities."
It's no surprise that after Altria's announced its position, five states (at press time) in 2019 (Virginia, Utah, Washington, Illinois, and Delaware) have all raised the tobacco purchase age to 21. When a big player comes out supporting and lobbying in favor of Tobacco 21, it's going to make it that much easier for such legislation to become law.
However, there is another factor. For the most part, there has not been any serious grassroots effort to combat the Tobacco 21 movement. You don't see 18 to 21-year-old people showing up at a state legislature's doorstep. You don't see them reacting at the voting booth in November. While it's easy to get upset at the premium cigar industry and Altria, this is a fight that has virtually been non-existent.
David Garofalo, a large retailer in New Hampshire, has been one vocal opponent against Tobacco 21. On his weekly "The Cigar Authority" podcast, he called out the IPCPR for not coming out against Tobacco 21. However, Garofalo has been more of an exception. Most IPCPR retail members have been radio-silent on the Tobacco 21 issue as well as the IPCPR's recent "position" on the matter. The bottom line is there simply has not been been outcry among tobacco retailers on Tobacco 21.
It's also not fair to blame the premium cigar industry here. Yes, the silence over the years has been very disappointing and yes, the recent "statement" by IPCPR has been even more disappointing. In the battle that tobacco has faced with the government, we have seen over and over again that giving an inch has backfired. Look no further than the smoking bans which started as segregated cigar areas and progressed to indoor cigar bans, and now to outdoor cigar bands.
The net/net: you can't expect someone to take up a fight that most people seem uninterested in and definitely not committed to fighting. Unfortunately, this has become the easiest fight anti-tobacco has taken on.
Photo Credit: Cigar Coop