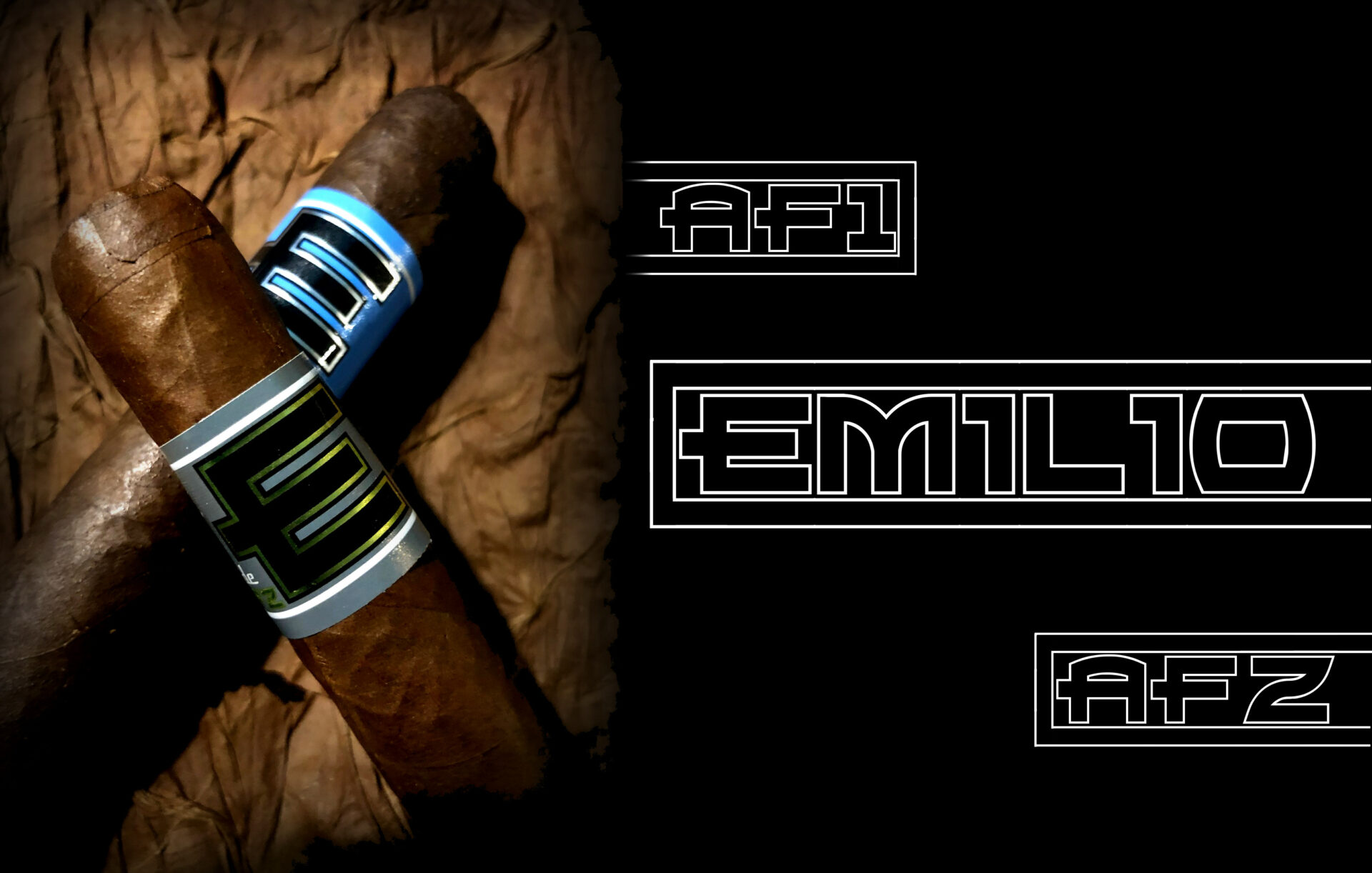 Emilio Cigars, AF1 and AF2 lines, two of the brands earlier lines are getting reintroduced to the market. Today, the brand announced that production of these lines are moving to Fabric Oveja Negra and will be sporting a packaging.
Originally both the AF1 and AF2 were produced for Emilio Cigars by Tabacalera Fernandez. The cigars were originally introduced in 2011 and played a key role in the early success the Emilio Cigars brand had. Over the past few years, these lines had seen a diminished presence on retail shelves.
Early this year, Brown and Emilio Cigars' brand owner Scott Zucca announced a collaborative partnership between their brands. The two brands were already being distributed by Zucca's Boutiques Unified distribution company. Under the agreement branding and marketing of Emilio would now be handled by Black Label Trading Company and all Emilio cigar production would be moved to Fabrica Oveja Negra. Prior to the partnership, the waters of such an arrangement were tested out when Emilio reintroduced the Grimalkin line. At that time production of that line was moved to Fabrica Oveja Negra, and new packaging for that line had been developed. The release of the AF1 and AF2 lines will be the first since the partnership was formed.
Like the original releases, the AF1 will feature a San Andres Maduro wrapper and the AF2 will feature an Ecuadorian Habano wrapper. The AF1 will be available in three sizes (Robusto, Toro, and Grand Toro) while the AF2 will be available in four sizes (Corona, Robusto, Toro, Grand Toro). Both the AF1 and AF2 will be presented in 20-count boxes.
According to a press release from Emilio Cigars, the artwork and blending of the cigars was done by James Brown. Brown commented, "I am very excited to have these cigars hitting the market. The AF1 & AF2 are classics that have been given the Oveja Negra makeover in appearance and flavor. Both are medium bodied with the AF1 highlighted by the rich, earthiness of the San Andrés wrapper and the AF2 is more spice forward with a Ecuador Habano wrapper."
The revamped Emilio AF1 and AF2 are expected to arrive at select retailers this month.
At a glance, here is a look at the Emilio AF1 and AF2:
Emilio AF1
Wrapper: Mexico San Andrés
Binder: Nicaraguan Habano
Filler: Nicaragua
Country of Origin: Nicaragua
Factory: Fabrica Oveja Negra
Robusto: 5 x 50 (MSRP $9.50/cigar)
Toro: 6 x 50 (MSRP $10.00/cigar)
Grand Toro: 6 x 58 (MSRP $10.50/cigar)
Emilio AF2
Wrapper: Ecuador Habano
Binder: Nicaraguan Habano
Filler: Nicaragua
Country of Origin: Nicaragua
Factory: Fabrica Oveja Negra
Corona: 5 1/2 x 42 (MSRP $8.50/cigar)
Robusto: 5 x 50 (MSRP $9.00/cigar)
Toro: 6 x 50 (MSRP $9.50/cigar)
Grand Toro: 6 x 58 (MSRP $10.00/cigar)