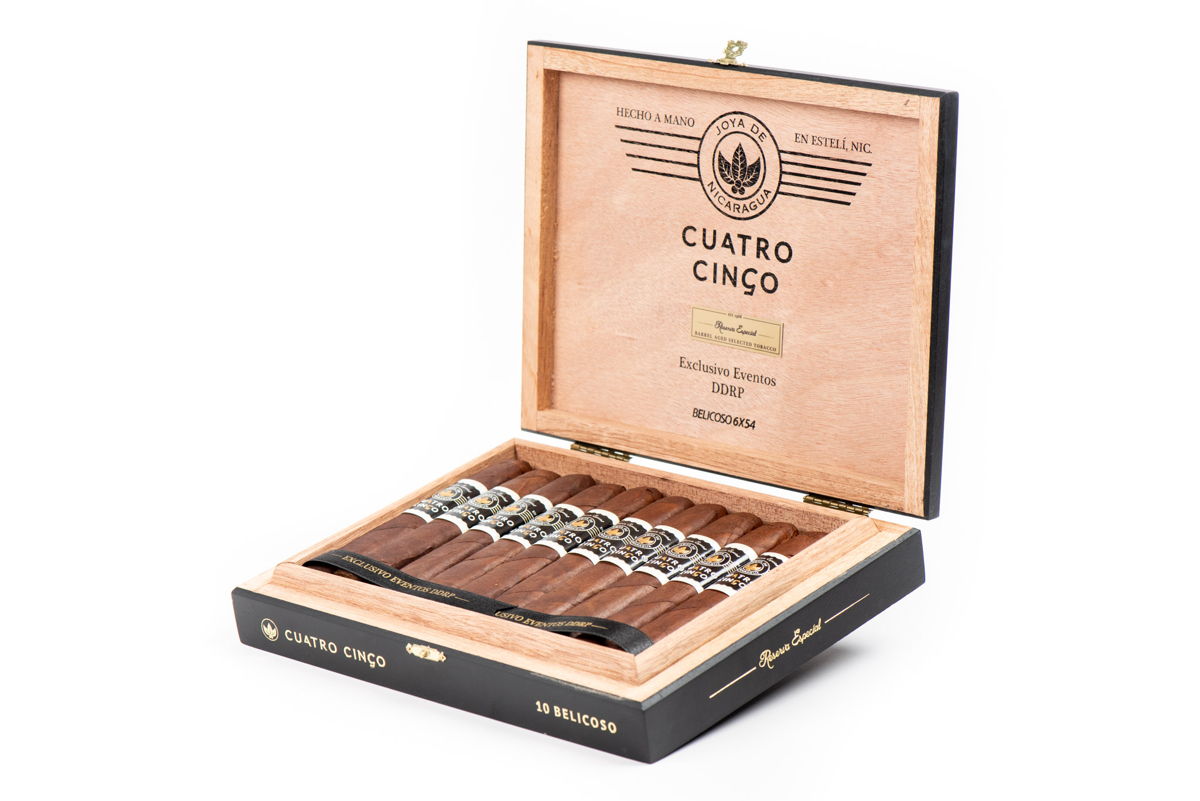 This summer, Joya de Nicaragua and Drew Estate will have an opportunity to get a special size of the Joya de Nicaragua Cuatro Cinco line in the form of a 6 x 54 box-pressed cigar. Joya de Nicaragua Announces Cuatro Cinco Belicoso Exclusivo Eventos DDRP will be a cigar that will only be made available at events held Drew Estate's Drew Diplomat retailers.
The Cuatro Cinco made its debut in 2013 to commemorate the 45th anniversary of Joya de Nicaragua. Two years later, the line was revamped into the Joya de Nicaragua Cuatro Cinco Reserva Especial. The new Belicoso size uses the same blend as the Reserva Especial including the Nicaraguan wrapper, Dominican binder, and Nicaraguan fillers. The Cuatro Cinco, together with the Cinco Decades are part of Joya de Nicaragua's Obras Maestras, the company's designation for its ultra-premium family of cigars.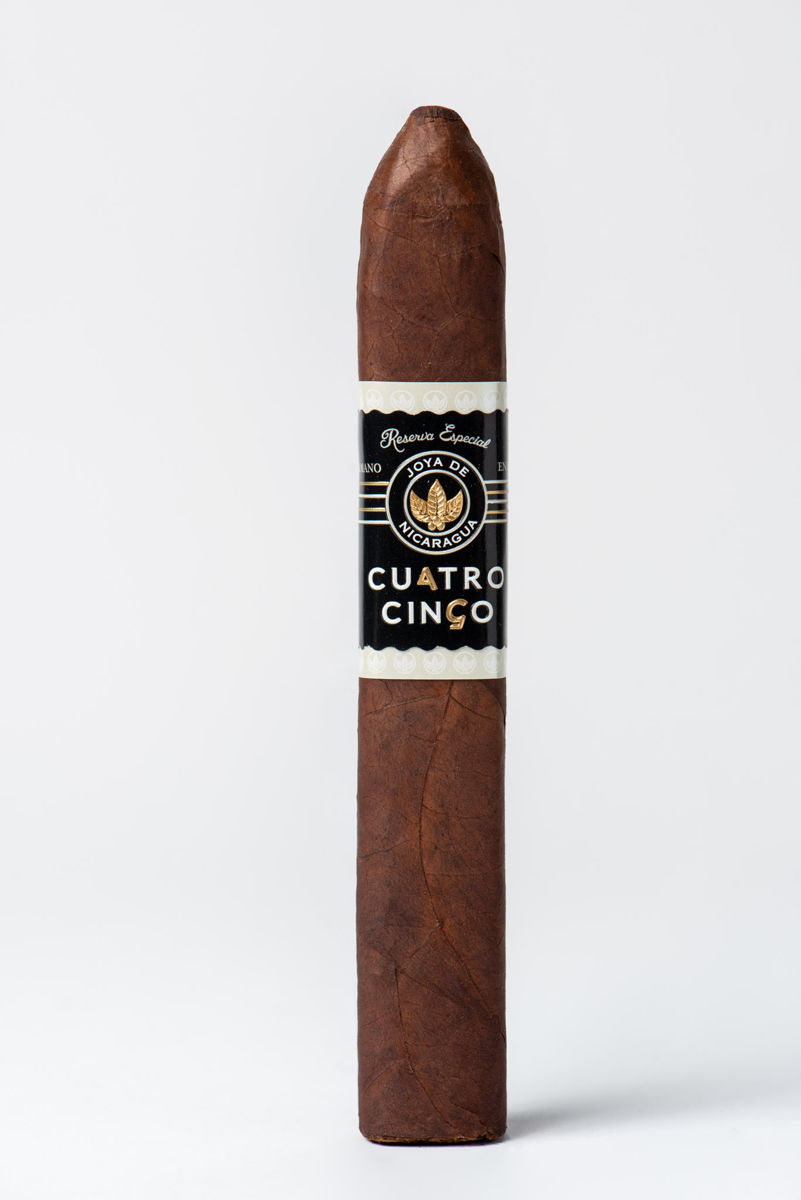 The Cuatro Cinco will be available at Drew Diplomat Events (DDRP) from June until the end of 2019. There will be a limit of two boxes made available per event. Pricing is set at $140.00 per ten-count box.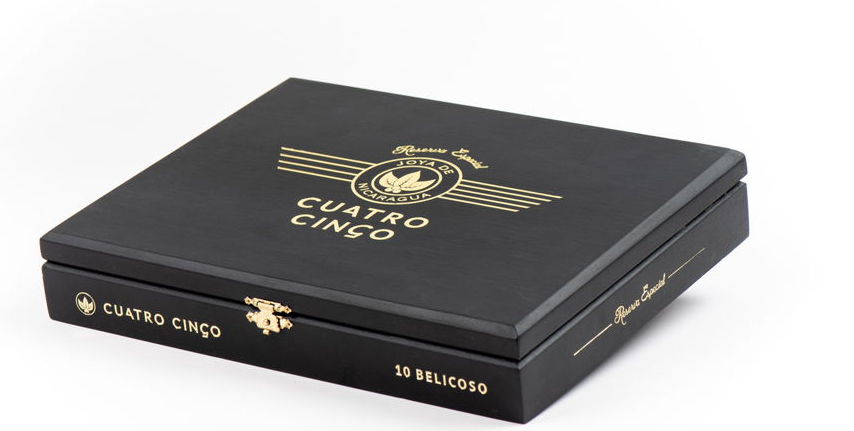 "As a unique symbol of appreciation to the Joya de Nicaragua and Drew Estate fans that come over to our events, we are delighted to share one of our factory's greatest blends. If the Limited Edition Cuatro Cinco was a collector's item, we can say that the Belicoso surpasses its uniqueness, and the only moment when it will be found in stores will be during our events at DDRP accounts, only 1,000 boxes available nationwide," stated Juan Ignacio Martínez, Executive President of Joya de Nicaragua in a press release.
Photo Credits: Joya de Nicaragua