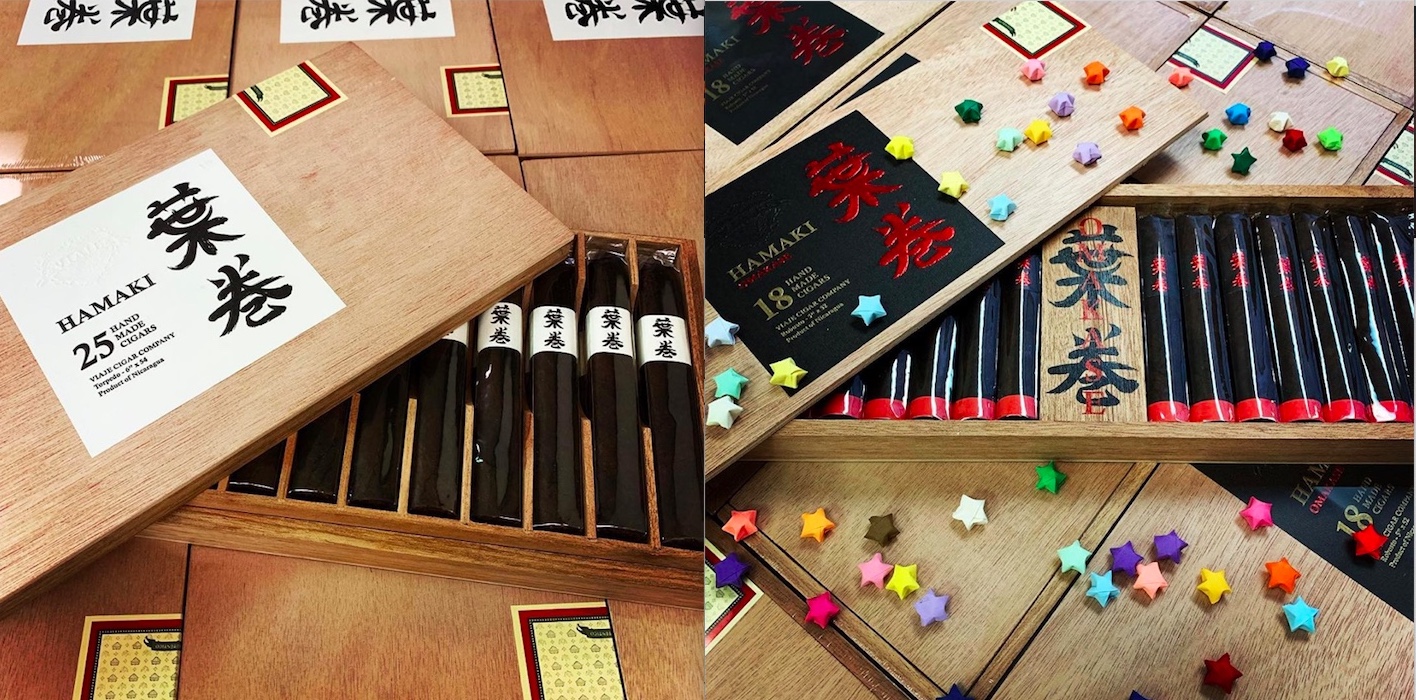 Viaje has announced the return of two Japanese-inspired small batch releases, the Viaje Hamaki and Viaje Hamaki Omakase. Both of these cigars were originally released in 2017 as a part of the Viaje's White Label Project.  This time the two small batch releases return and receive their own packaging.
Hamaki is the Japanese word for cigar. The project was provoked by Viaje founder Andre Farkas' travels to Japan. It is a 6 x 54 box-pressed torpedo with the blend details not being disclosed. When Hamaki was first released back in 2017, it was a Dominican puro produced at the Quesada factory in the Dominican Republic.
Like Hamaki, the Hamaki Omakase was provoked by Viaje Cigars' founder Andre Farkas' travels to Japan. Omakase is the Japanese tradition of letting a chef choose your order. The word actually means "I will leave it to you" and it fits in with the theme of the cigar (the name Hamaki is the Japanese word for cigar) as the details of the blend have not been released. The cigar itself is a 5 x 52 Robusto produced in Nicaragua. The 2017 release of the Hamaki Omakase also was an undisclosed blend in a 5 x 52 Robusto size.
The Hamaki is packaged in 25-count boxes while the Hamaki Omakase comes in 18-count boxes.
In terms of the new packaging Viaje refers to this as "graduating from the White Label Project" series. The White Label Project is a series of experimental cigars and in some cases factory errors. Lately, Viaje has been using White Label Project to test the waters with a new line. This has allowed Viaje to see how the market responds to a release before investing in a more detailed packaging.
Photo Credit: Viaje Cigars