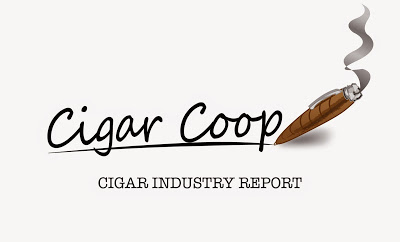 The Cigar Industry Report is a one-stop place to catch up on the activity here at Cigar Coop. It is a combination of the news reports, cigar reviews, and assessment updates we do throughout the week. In addition, each week we will look back at Cigar Coop history. Look for this report every Saturday morning at 8am Eastern Time.
Cigar Industry Report: Edition 328 (5/4/19)
Feature of the Week: Imperial Brands Announces Exit from  Cigar Industry
Last year, Imperial Brands announced plans to target opportunities for divestiture. This past week, the tobacco giant announced it will be selling off its cigar business including Altadis U.S.A, Habanos SA, JR Cigar, and Casa de Montecristo. We've got the details here.
We also had some editorial thoughts on this matter.
News and Previews
U.S. Senate: S.9 is a proposed piece of legislation that calls for an exemption from FDA Regulation for premium handmade cigars. This week no new co-sponsors were added. The total number of sponsors remains at 12.
U.S. House of Representatives: H.R.1854 is the House Companion Bill to S.9. This week five new co-sponsors were added:  Jack Bergman [R-Michigan], Bill Flores [R-Texas], Ross Spano [R-Florida], Paul Mitchell [R-Michigan], and Barry Loudermilk [R-Georgia] The total number of sponsors is now at 51.
Canada: Plain packaging is set to take effect November 9, 2019
Colorado: The bill to raise the tobacco tax to 62 percent of the wholesale price has been defeated
Florida: After passing in the State Senate, the proposed bill to raise the tobacco purchase to 21 died in the State House.
Nebraska: A bill has been introduced that would raise the tobacco purchase age to 19.
Vermont: The State Senate has approved a bill that would raise the tobacco purchase age to 21
---
Assessments
Agile Cigar Reviews
---
Prime Time Show
On Episode 93, we had our All-Star Media Panel #4 featuring Ben Lee of Stogie Review and Tripp Waldrop of Cigar Federation.
Prime Time Special Edition
No Show this week.
Schedule
Prime Time
Episode 94 (5/9/19) TBA
Episode 95 (5/16/19) Florida Barn Smoker 2019 Pre-Game Show with Jeff Borysiewicz
Prime Time Special Edition
Special Edition TBA (5/2119): Indianapolis 500 Preview Show
May 4, 2011: We reviewed the Esteban Carreras Habano Maduro.
May 4, 2011: We provided some information on the 601 La Bomba – which was a very anticipated cigar release back in 2011.
May 4, 2013: We published Cigar Week Wrap: Volume 2, Number 16 (5/4/13)
May 4, 2013: We reported on the launch of the Gran Habano tGeorge Rico STK Miami Line
May 4, 2013: We published the feature story "Drew Estate CEO Steve Saka Talks Nica Rustica"
May 4, 2014: We published the a pre-review on the Crux Passport
May 4, 2014: We reported on the Warped Cigar El Oso MaMa
May 4, 2015: We assessed the La Aurora Untamed Box-Pressed becoming Draper's 128th Aniversario Cigar
May 4, 2015: We assessed the Debonaire Maduro Belicoso
May 4, 2016: We reported on California raising the tobacco purchase age to 21.
May 4, 2016: We reported on the MLB Cigar Ventures David P. Ehrlich Tremont
May 4, 2016: We reported on launch of Serino Cigar Company and the Serino Royale line.
May 4, 2016: We reported on the Padrón 1926 Serie No. 48 Natural and Maduro to 2016 TAA Exclusive Series offerings
May 4, 2016: We did an Agile Cigar Review on the Flor de Selva Petit by Maya Selva Cigars
May 4, 2017: We announced Gurkha's plans to American Caribbean Cigars Factory
May 4, 2017: We did an Agile Cigar Review on the 7-20-4 Hustler Dog Walker
May 4, 2017: We reported on the Jaime Garcia Reserva Especial Limited Edition 2017
May 4, 2018: We reported on the C.L.E. Cigar EIROA First 20 Years Diadema release gong to the TAA
May 4, 2017: We did an Agile Cigar Review on the El Primer Mundo Epifania Toro
May 4, 2017: We published Prime Time Episode 51: Steve Saka, Dunbarton Tobacco & Trust