---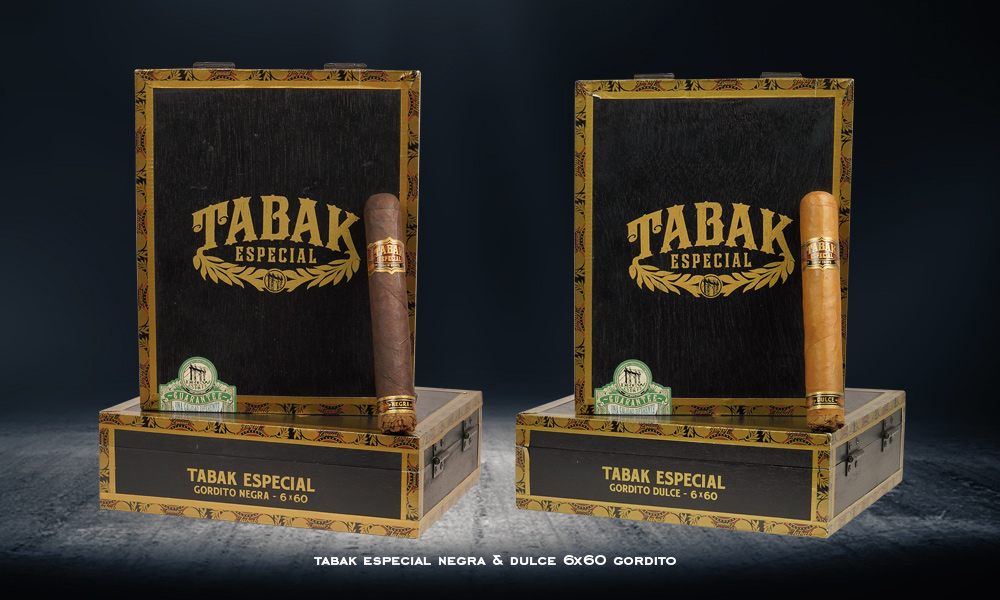 At the 2019 IPCPR Trade Show, Drew Estate's will introduce the Tabak Especial Gordito. This will add a 6 x 60 vitola to the Tabak Especial Dulce (Connecticut Shade) and Tabak Especia Negra (Maduro) lines.
In a press release, Jonathan Drew President and Founder of Drew Estate commented, "These 60 ring Tabaks are a must have for the large ring gauge smokers, like powerful bomb, furious explosions… especially the maduro. When you walk into the party with this bad boy lit, you're the king! When you go to the shop and you're burning one, boom, you're the king!! You're walking the dog on the block, king!!! Gordito is a king, the Mega King!!!!"
Both the Tabak Especial Dulce Gordito and Tabak Especial Negro Gordito are packaged in 10-count boxes both with a suggested retail price of $102.90. The cigars are targeted to ship to retailers in July.
Drew Estate' Fabian Ziegler discusses the Tabak Especial Gordito in this video:
The 2019 IPCPR Trade Show opens June 29th in Las Vegas, Nevada.
Photo/Video Credits: Drew Estate