---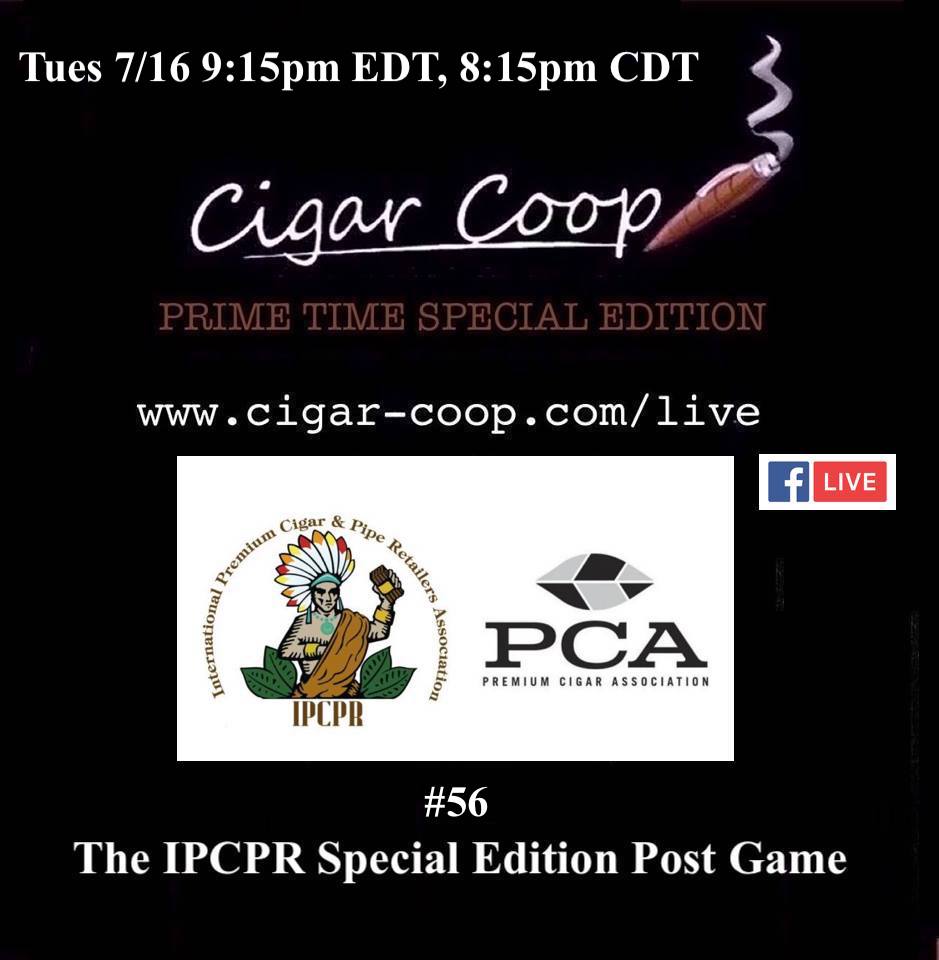 Bear and Coop are back from covering IPCPR 2019 and tonight on Special Edition #56, we give your our annual Post Game Show.
Bead and Coop will cover all the booths they visited at IPCPR and provide commentary on what they saw. Plus weigh in on all of the happenings that surrounded this year's trade show – and of course have thoughts on the controversy around the PCA rebranding and CigarCon.
You can watch LIVE by clicking here starting 9:15 PM Eastern Time. WE WILL ALSO STREAM LIVE BROADCAST ON FACEBOOK.
If you miss us, you can catch Prime Time any time on Google Play Music, iTunes, Podbean, and YouTube. The Prime Time Network of shows – the shows focusing on #industrytalk and #industrypeople.