---
One of AVO Cigars' new launches was a series called AVO Unexpected, and in a way that set the tone for the 2019 IPCPR for AVO.  AVO Cigars isn't normally known for a lot of new IPCPR Trade Show offerings, but at this year's trade show, the brand came forward with six blends – leading the way of all of the brands of Davidoff of Geneva for 2019.
While they were six releases, all of them were limited ones, including the four-blend AVO Unexpected line and the two blend AVO Regional Editions. Last year, AVO had focused on its 30th anniversary and brought back several classic offerings for a limited one time run to commemorate the occasion. AVO was coming off a big 2018 where the brand grew 15.8% and much of that can be attributed to the re-release of those classic lines, therefore the strategy to release six previously unreleased limited offerings made good sense.
As for that AVO Unexpected line, there isn't much the brand is disclosing about the series. All we know is that there are four distinct unreleased blends with a single hint disclosed about each of the blends. The blends are AVO Unexpected Moment, AVO Unexpected Passion, AVO Unexpected Celebration, and AVO Unexpected Tradition. Each of these blends will be made available in fifteen count boxes.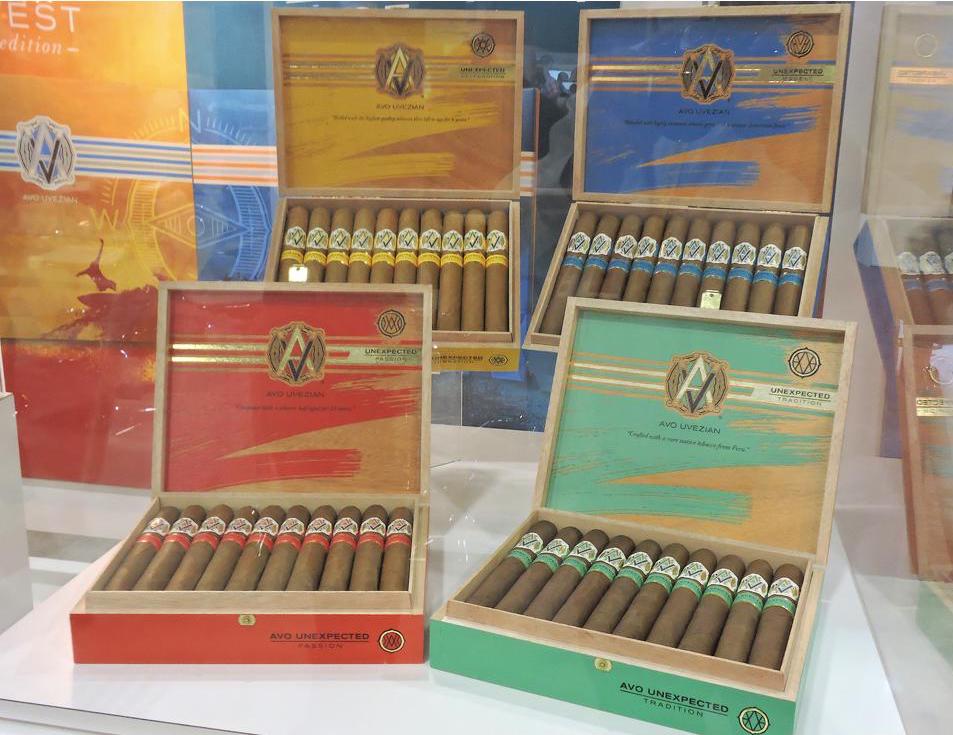 AVO is also making available 500 AVO Unexpected Mystery Assortments. These contain Robusto sizes of the AVO Unexpected Moment and AVO Unexpected Tradition, plus two mystery AVO Unexpected blends as well. AVO has used this Mystery Assortment strategy in the past successfully.
For the first time AVO is releasing a regional series. This will consist of the AVO East (which will be a perfecto offering) and the AVO West (which is a Belicoso). As the names indicated distribution will be made available to the East and West geographies of the U.S. Both the AVO East and AVO West are two distinctive blends. While it's a limited series, there is a larger production of 2,500 boxes per offering.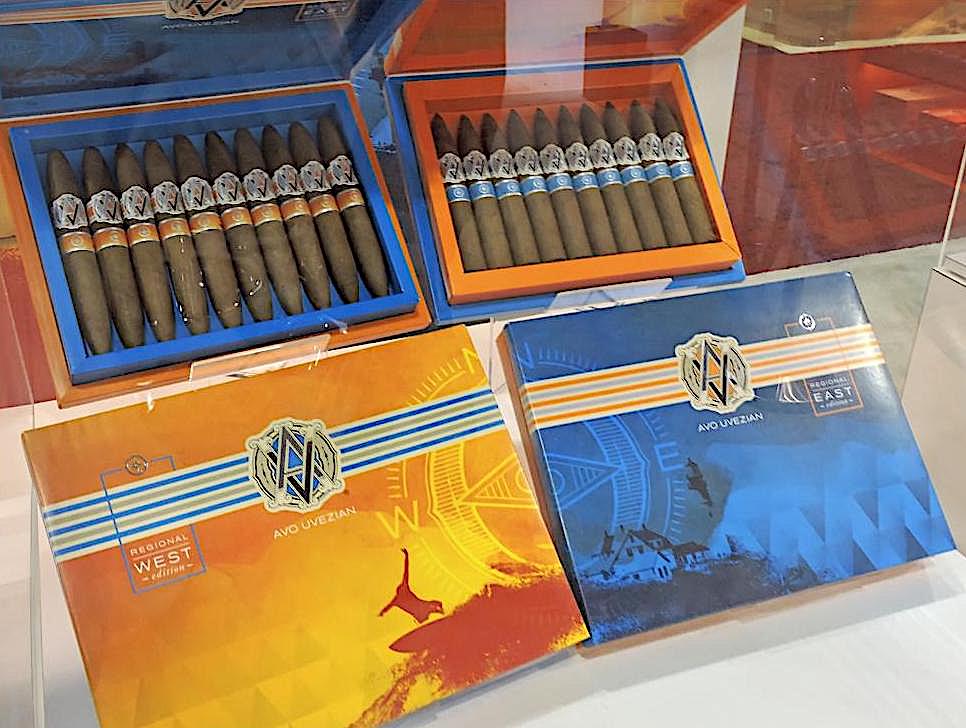 Finally the AVO Syncro Ritmo South America line gets a tubo offering. Like the AVO Syncro Nicaragua, Ritmo is box-pressed so it gets a square tube. Both the Robusto and Toro sizes will get square tubo offerings.
In addition, a Robusto Toro offering is also coming to the AVO Syncro Nicaragua.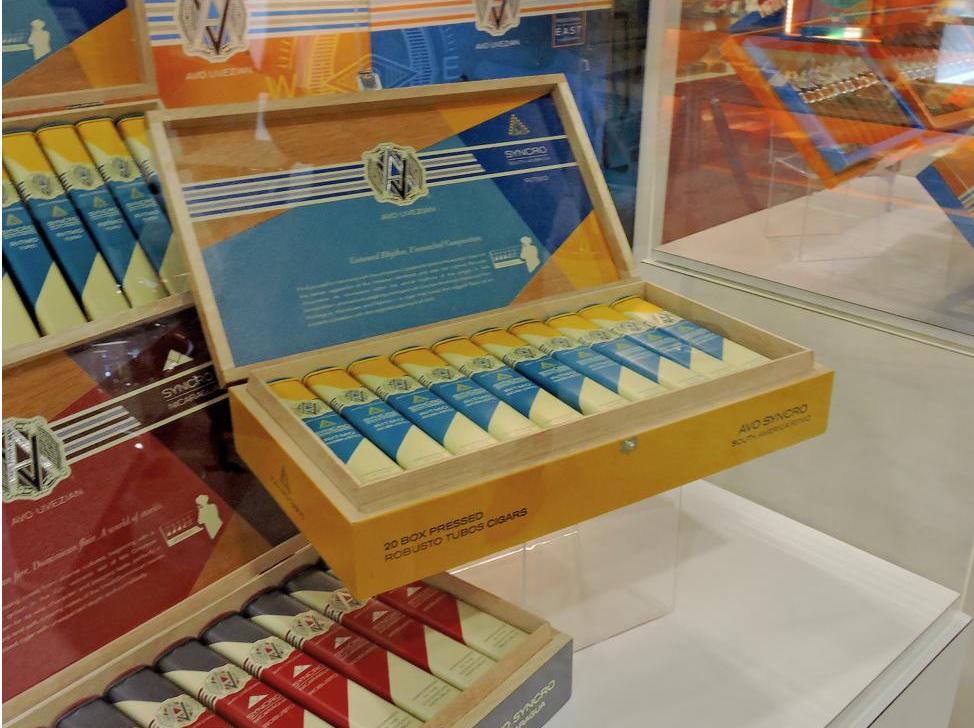 IPCPR 2019 Product Reports
Bear Duplisea contributed content to this report
Photo Credits: Cigar Coop