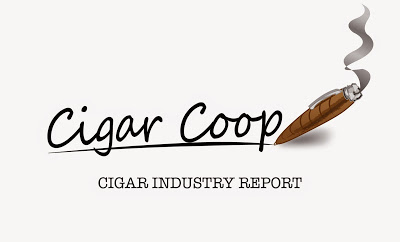 The Cigar Industry Report is a one-stop place to catch up on the activity here at Cigar Coop. It is a combination of the news reports, cigar reviews, and assessment updates we do throughout the week. In addition, each week we will look back at Cigar Coop history. Look for this report every Saturday morning at 8am Eastern Time.
Cigar Industry Report: Edition 339 (7/27/19)
Feature of the Week: Facebook Announces Restrictions on Cigar Sales and Giveaways
This week CNN reported that new restrictions on cigar sales and giveaways coming to Facebook and Instagram. Here are the details.
2019 IPCPR Product Reports:
2019 IPCPR Spotlight
Other News
U.S. Senate: S.9 is a proposed piece of legislation that calls for an exemption from FDA Regulation for premium handmade cigars. This week no new co-sponsors were added. The total number of sponsors remains at 15.
U.S. House of Representatives: H.R.1854 is the House Companion Bill to S.9. This week Ben Cline [R-Virginia] and Andy Biggs [R-Arizona] were added as co-sponsors. The total number of sponsors is now at 78.
FDA: This past week we reported on Cigar Companies and Trade Organizations issuing comments to the FDA on Substantial Equivalence
July 27, 2011: We covered the renaming of the A. Turrent Triple Corojo to the A. Turrent Puro Corojo
July 27, 2011: We previewed the  La Flor Dominicana Colorado Oscuro, a cigar launched at the 2011 IPCPR Trade Show.
July 27, 2012: We previewed several cigars from Rocky Patel Premium Cigars being launched at the 2012 IPCPR Trade Show.  This included: Nording 50th Anniversary by Rocky Patel, Rocky Patel Vintage 2003 Cameroon Special Edition Box-Pressed, Rocky Patel Burn Naples Florida, Rocky Patel Edge Habano (Nicaraguan Edge), Freedom by Rocky Patel, and Rocky Patel HR500.
July 27, 2012: We previewed the La Flor Dominicana Oro.
July 27, 2012: We previewed the La Aroma de Cuba Mi Amor Reserva by Ashton Cigars, a cigar being launched at the 2012 IPCPR Trade Show.
July 27, 2013: We reported on the launch of La Barba Boutique Cigars
July 27, 2013: We reported Punch Cigar Miniatures and Cigarillos
July 27, 2013: We published Cigar Week Wrap: Volume 2, Number 28 (7/27/13)
July 27, 2014: We reported on the La Barba Purple
July 27, 2014: We reported on the Alec Bradley Texas Lancero
July 27, 2014: We reported on the Avo XO Toro
July 27, 2015: We reported on Maya Selva Cigars launching the Flor de Selva No. 20 Limited Edition Lancero
July 27, 2015: We reported on the Room 101 Johnny Tobacconaut
July 27, 2015: We published the feature story Spotlight on De Los Reyes Cigars at the 2015 IPCPR
July 27, 2015: We reported on the launch of the Montecristo 80th Anniversary at the 2015 IPCPR
July 27, 2016: We reported on the Encore by E.P. Carrillo making its debut at the 2016 IPCPR Trade Show
July 27, 2016: We reported on the La Aurora Preferidos 1903 Edition Double Barrel Aged 
July 27, 2016: We published the feature story Spotlight on Boutique Blends Cigars at 2016 IPCPR Trade Show
July 27, 2016: We reported on the 2016 Davidoff Golden Band Award Winners Announced and the state of Davidoff
July 27, 2016: We reported on the Recluse Draconian Habano
July 27, 2017: We published the feature story Spotlight on Debonaire House at the 2017 IPCPR Trade Show
July 27, 2017: We reported on the Quesada Oktoberfest 2017 being showcased at IPCPR
July 27, 2017: We reported on seven vitolas of Illusione Original Documents receiving Grandfather Determination
July 27, 2018: We reported on the Cohiba Spectre launching at 2018 IPCPR
July 27, 2018: We reported on Davidoff ending sponsorship of the Davidoff Art Initiative
July 27, 2018: We published the feature story Spotlight on Cattle Baron Cigars at the 2018 IPCPR 
July 27, 2018: We reported on Davidoff launching the Back2Back brand at the 2018 IPCPR