---
At the 2019 IPCPR Trade Show, Camacho Cigars launched the Camacho Distillery Edition. It's a line that brings the concept introduced by the Camacho American Barrel Aged and brings it to three of the brand's core offerings.
With the Camacho Distillery Edition, the Camacho Corojo, Camacho Connecticut, and Camacho Ecuador blends have been tweaked to utilize an Original Corojo leaf that has been aged in charred bourbon barrels for a minimum of six months. The leaf is then incorporated in different ways into the three blends.
The Camacho Corojo Distillery Edition takes one of the barrel-aged original Corojo leaf and uses it as a part of the binder. The cigar uses three primings of Original Corojo in the filler and it's finished with an Original Corojo Ligero wrapper.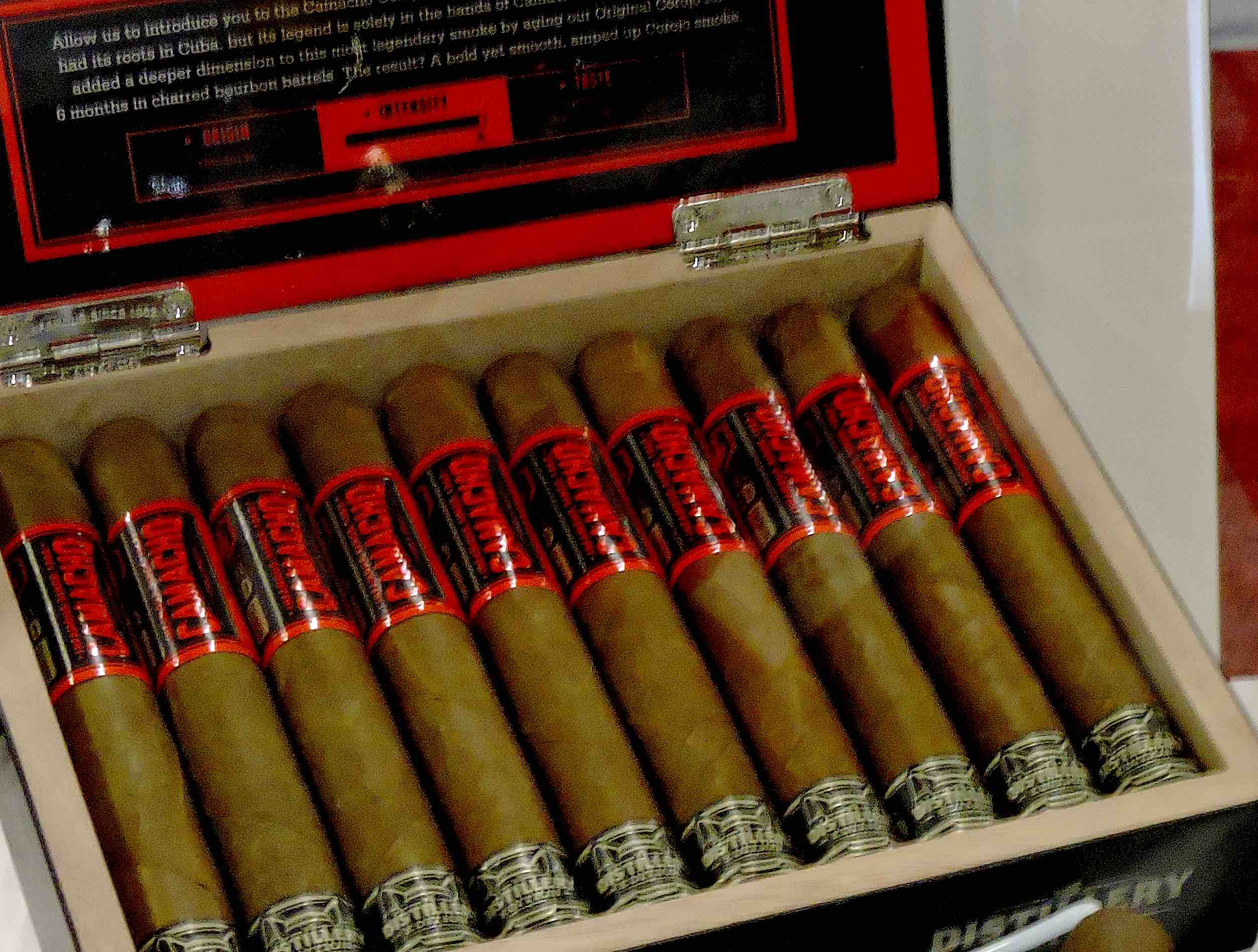 The Camacho Connecticut Distillery Edition continues to use an Ecuadorian Connecticut wrapper over an Original Corojo binder. The filler continues to use Aleman Ligero, but it is the Original Generoso leaf that was barrel aged.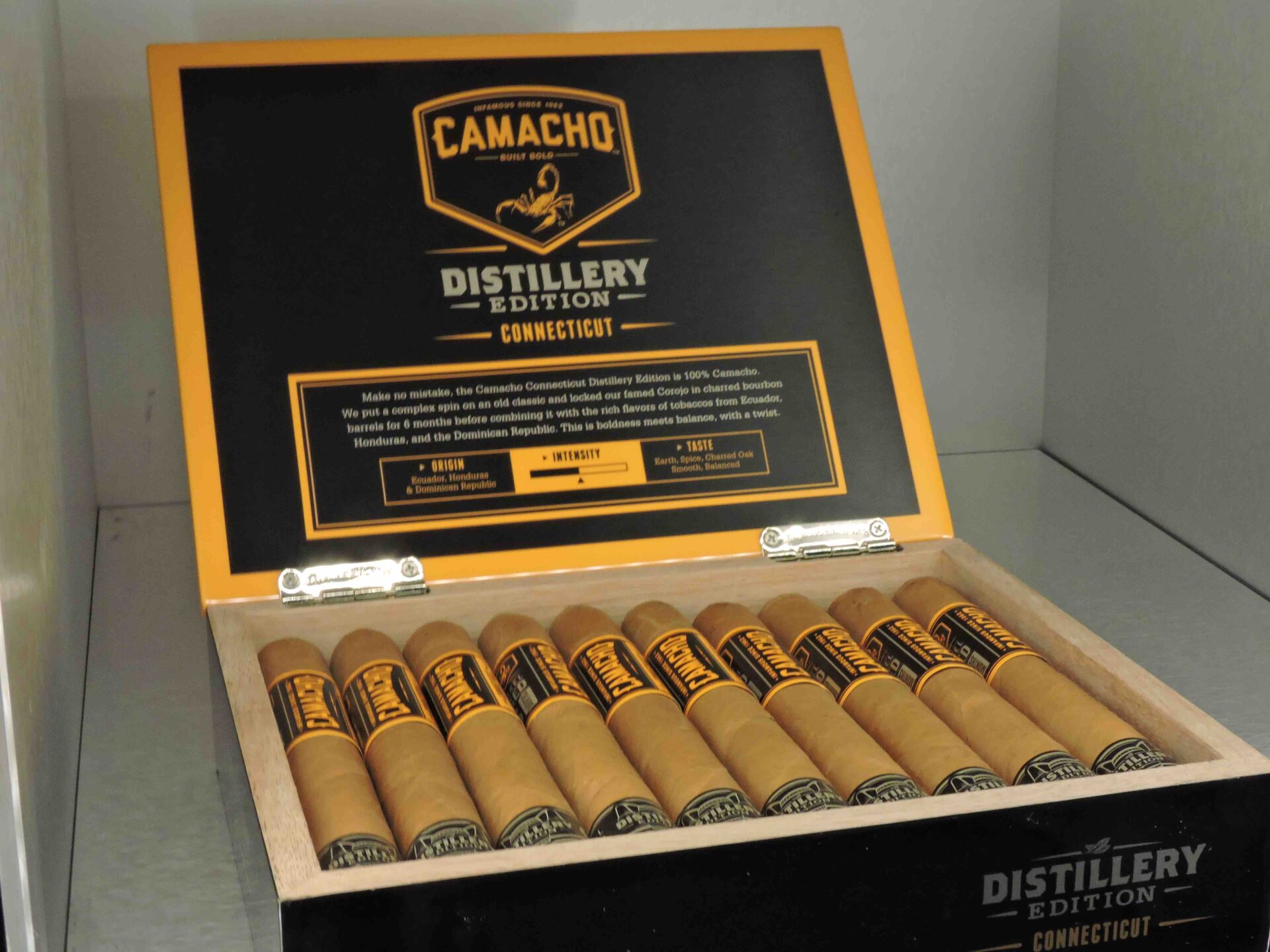 Finally, the Camacho Ecuador Distillery Blend continues to use a Habano Ecuador wrapper and Brazilian Mata Fina binder. The filler continues to use Pelo de Oro from Honduras and Nicaragua as well as Criollo '98. The difference is a barrel-aged Original Corojo leaf is substituted for the traditionally aged Original Corojo leaf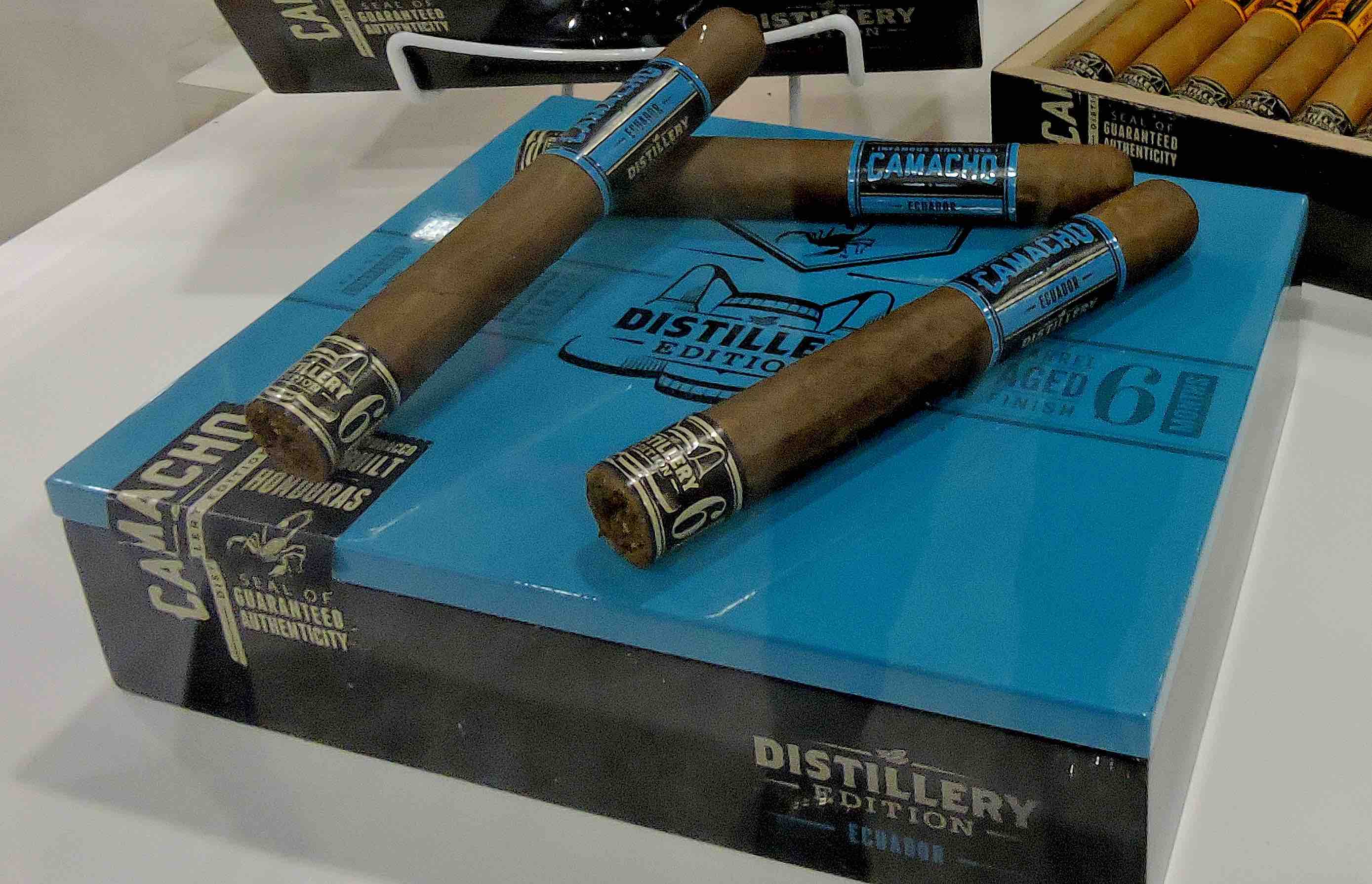 "We are thrilled to offer the new Camacho Distillery Edition featuring our highly-rated and top-selling core line blends, with an added twist. Reimagining these winning blends with Original Corojo tobacco aged in charred Bourbon barrels has been a fun process and we are exciting [sic] about the bold taste experiences our Master Builders have managed to deliver," commented Scott Kolesaire, Director of Marketing for Davidoff of Geneva USA in a press release coinciding with the launch.
All three blends are intended to be regular production and are available in one size – a 6 x 50 Toro.
The cigars are scheduled to ship to retailers in the U.S. after the show. A launch is scheduled for the European market this fall.
At a glance, here is a look at the Camacho Distillery Edition line:
Camacho Distillery Edition Corojo
Wrapper: Original Corojo Ligero (Honduras)
Binder: 6-month Barrel-Aged Authentic Corojo & Fifth Priming Original Corojo (Honduras)
Filler: Original Corojo – 3 Primings (Honduras)
Country of Origin: Honduras
Factory: Diadema Cigars de Honduras SA
Toro: 6 x 50
Camacho Distillery Edition Connecticut
Wrapper: Ecuadorian Connecticut
Binder Original Corojo (Honduras)
Filler: 6-month Barrel-Aged Original Corojo Generoso & Aleman Ligero (Honduran and Dominican)
Country of Origin: Honduras
Factory: Diadema Cigars de Honduras SA
Toro: 6 x 50
Camacho Distillery Edition Ecuador
Wrapper: Habano Ecuador
Binder Brazilian Mata Fina
Filler: 6-month Barrel-Aged Original Corojo, Criollo Ligero, Pelo De Oro (Honduran and Nicaraguan)
Country of Origin: Honduras
Factory: Diadema Cigars de Honduras SA
Toro: 6 x 50
Photo Credits: Cigar Coop, except where noted