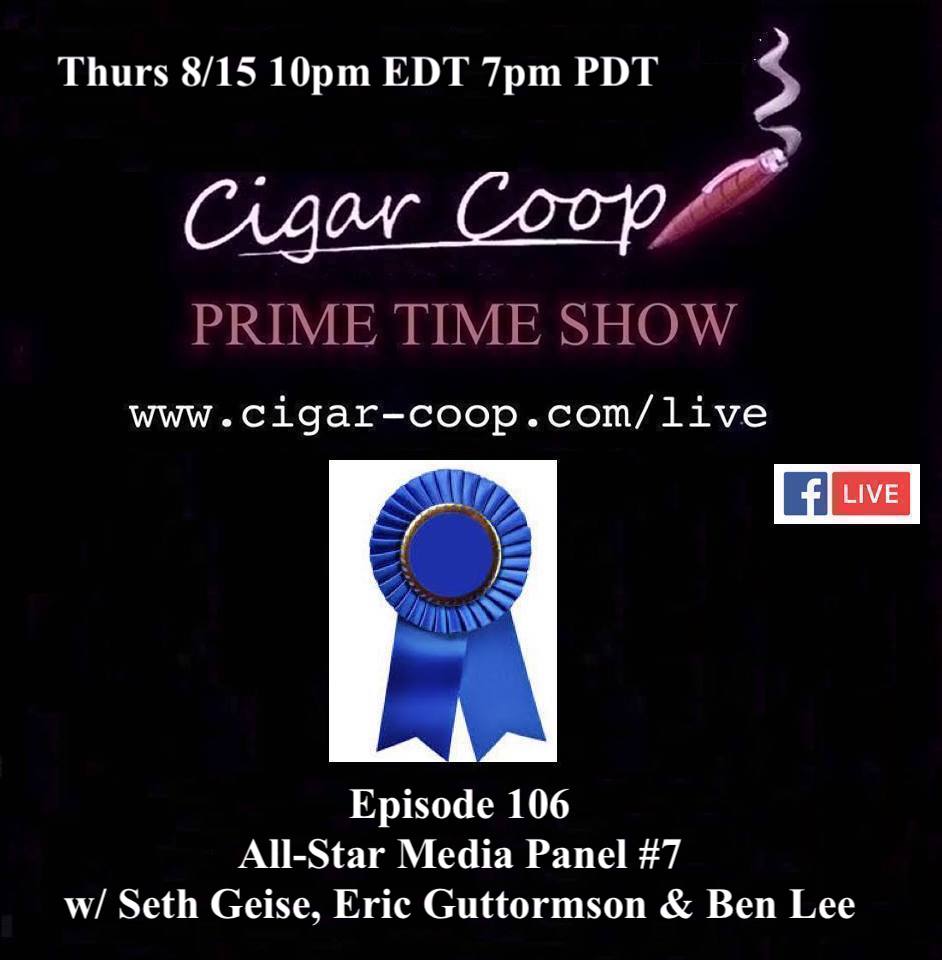 Tonight it's our 7th All Star Media Panel. We'll be joined tonight by Seth Geise of Developing Palates, Eric Guttormson of Cigar Dojo, and Ben Lee of Stogie Review.
Tonight we will talk a host of industry topics. Plus in our Alec Bradley Live True Segment we will talk Fast Food Sandwiches. Finally, we'll reveal the results of the IPCPR Over/Under and challenge our panel on how they think the results came out.
Tune in live at 10pm Eastern/7pm Pacific. If you miss us, you can catch Prime Time any time on Google Play Music, iTunes, Podbean, and YouTube. The Prime Time Show – all about industry people and industry talk.
Note: This show will be streamed on Facebook and our LIVE Page.