---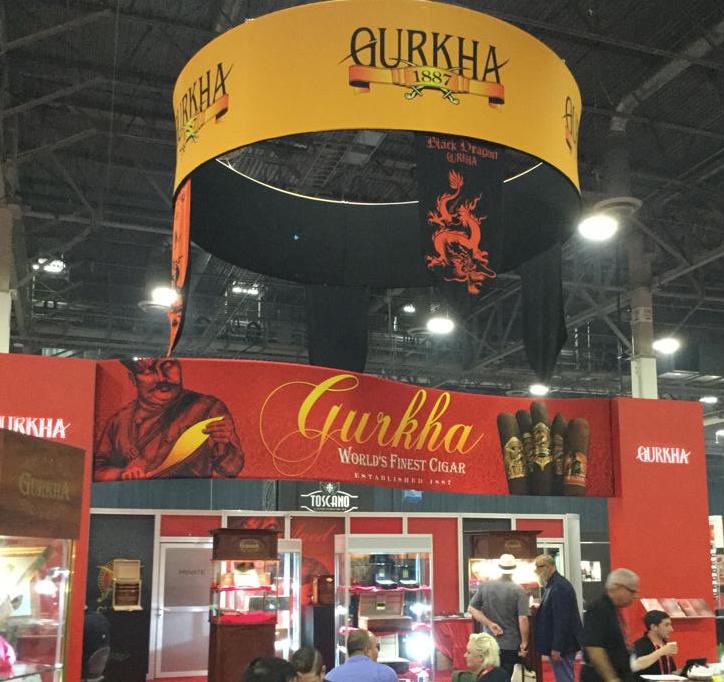 One thing you can always count on is the Gurkha booth will not disappoint. Each and every year, the company delivers an excellent presentation and an excellent selection of offerings to go along with it. This year the company had three new lines and a series of line extensions. While the word "new" is out there, Gurkha also points out that these releases are all predicate (FDA grandfathered) blends. At the same time, the company was marking another anniversary milestone and established a new partnership with a leading factory.
Also a part of the Gurkha booth was Sindicato Cigars. Earlier this year it was announced that Sindicato CEO Jim Colucci would take on a second role becoming Gurkha's new COO. On top of that, it was announced that the Gurkha sales force would be selling Sindicato products. It's now about six months into the arrangement, and Sindicato seemed very much in the background – and at this year's booth, this seemed to be the case.
The Gurkha Treinta marks the 30th anniversary that company owner Kaizad Hainsotia acquired the brand. The release is the Gurkha Treinta. One might be a little confused as seven years ago, the Gurkha 125th Anniversary was released. The difference is that cigar commemorated 125 years of Gurkha as a brand as opposed to the Treinta commemorating 30 years Hainsotia owning the brand.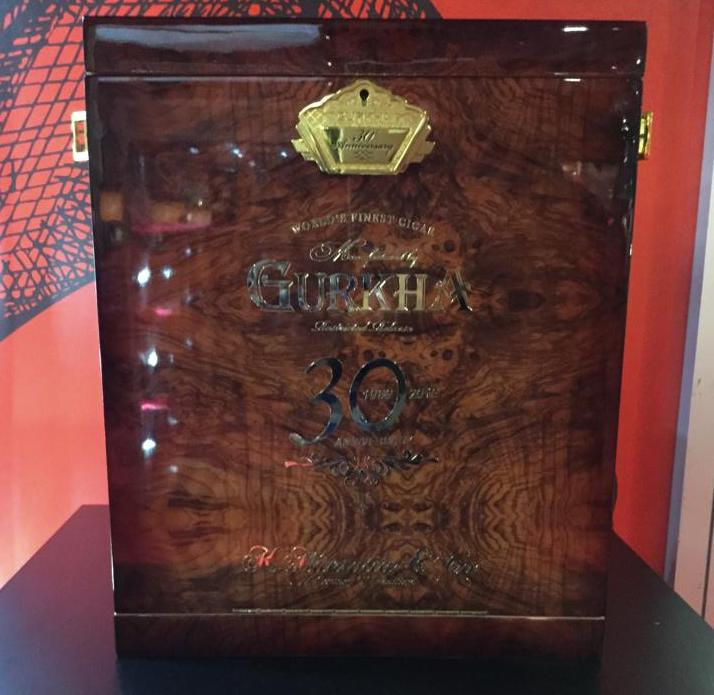 The Treinta is a significant release because it is the first Gurkha being made at Aganorsa Leaf's Tabacos de Valle Jalapa S.A. (TABSA) in Estelí, Nicaragua. Colucci has ties to the TABSA factory from his role at Sindicato, so one can infer this played a role in bringing the Treinta to Gurkha.
The Treinta cigar itself features an Ecuadorian Habano wrapper over signature Aganorsa Leaf Corojo and Criollo tobaccos. It comes in three regular production sizes: Robusto, Toro, and 6 x 60. Each will be packaged in 21-count boxes. Gurkha has also said the first 1,000 boxes per size will come in limited commemorative edition boxes. The Toro size will also be available in 5-count tins.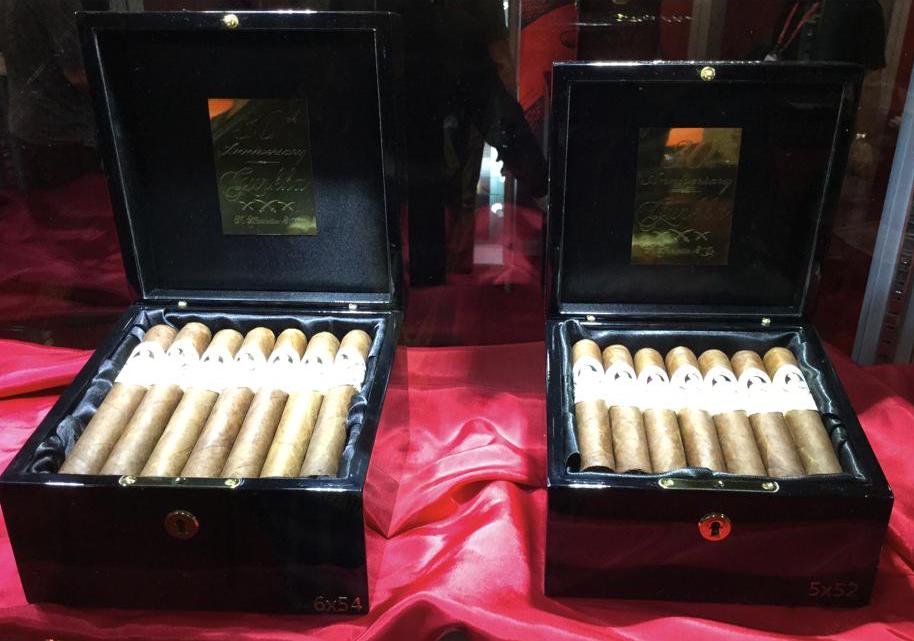 Known for its packaging, Gurkha is offering a special limited edition Gurkha Treinta humidor.. It contains 50 cigars with two additional sizes: Belicosos (6 1/4 x 52) and Figuardos (6 3/4 x 52). A total of 1.000 humidors have been produced. There also is a commemorative Gurkha Treinta chest.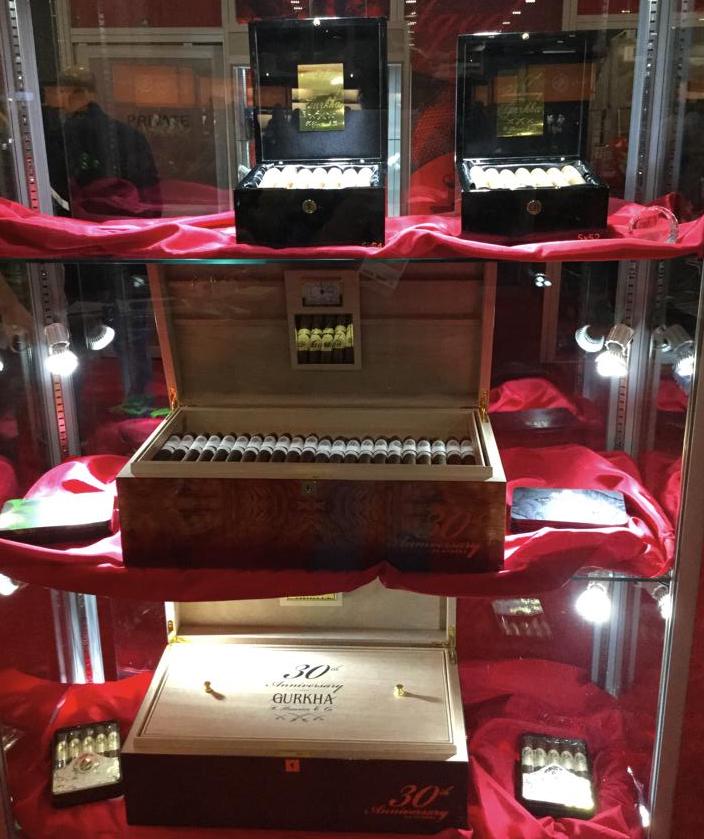 Another cigar coming out of TABSA is the Gurkha Nicaragua Series. It's a Nicaraguan puro being made to Gurkha's top retailers. It will be available in four sizes: Robusto, Toro, Magnum, and Belicoso formats.
Gurkha also has a mild offering coming out of the Las Lavas family (owned by the Cuevas family of Casa Cuevas Cigars) known as Gurkha Real. It consists of an Ecuadorian Connecticut wrapper over a Dominican Olor binder and a combination of Dominican and Nicaraguan fillers. It will come in four sizes (Robusto, Toro, Magnum, and Churchill).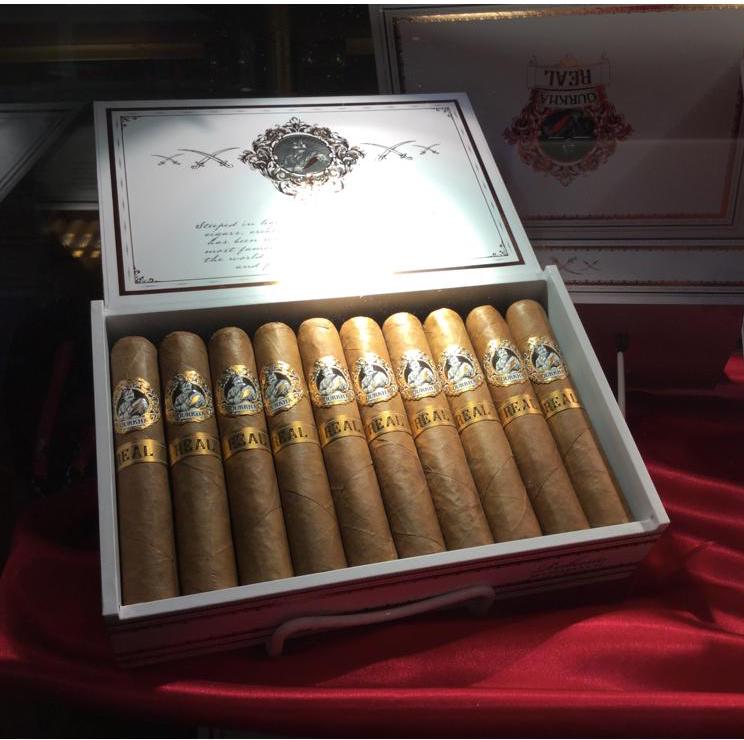 There were a series of line extensions to some of Gurkha's traditional handmade premium lines. The Gurkha Marquesa, a Sumatra wrapped had a 6 x 60 format added. In addition, Robusto and Toro sizes have been added to the Cellar Reserve 12 Year (a.k.a Platinum Edition) and Cellar Reserve 15 Year lines. For both lines, the Robusto measures 5 x 52 and the Toro measures 6 x 54.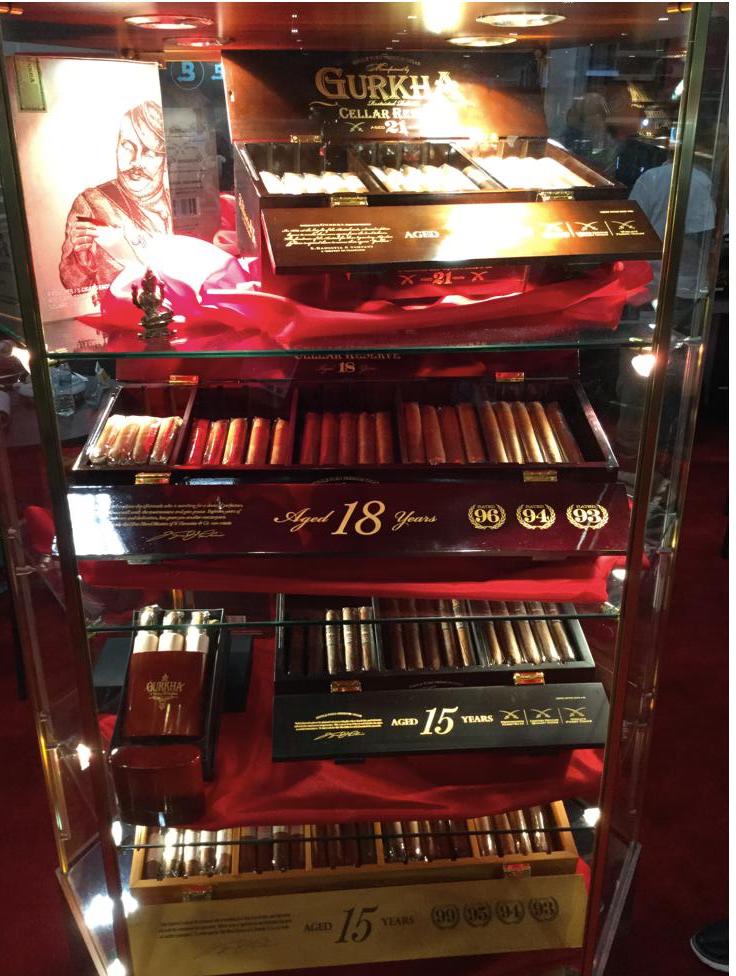 Finally, Gurkha Cigars added 5 x 42 Corona line extensions to its Grand Reserve, Bourbon Collection, and Private Select lines. These are flavored lines. The Gurkha Grand Reserve line is a Cognac while Gurkha Bourbon Collection features Kentucky Bourbon Whiskey fusion. Finally, Gurkha's Private Select is infused with 7-year-aged Ron Abuelo rum.
IPCPR 2019 Product Reports
Bear Duplisea delivered content and photography for this report.
Photo Credits: Cigar Coop, except where noted.