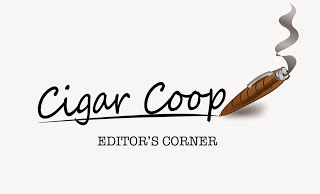 The month of August closed out with Cigar Coop wrapping up its 2019 IPCPR Coverage. As we mentioned in our 2019 IPCPR Post Game Report, we were quite pleased with what we were able to do with this year's coverage. However, there are three additional footnotes worth covering.
Our total number of features Cigar Coop and our podcasts delivered exceeded 300. It's something we are quite proud of. In last month's Editor's Corner, I reflected on nine years of Cigar Coop, and noted that online media still had a long way to go. A rough guesstimate would reveal that our 300 plus features were part of well over a 1,000 features by the collective online cigar media – covering our industry's trade show. However, virtually none of the collective cigar media's reports out of the 2019 IPCPR were shared on various social media channels by the newly Christened PCA. It is disappointing that all of the time and effort spent covering the trade show was virtually unrecognized. While it makes me believe we have more work to do, it makes me wonder specifically what more can we do to make that happen. it almost seems like pulling on a rope.
One thing readers will notice come the 2019 Cigar of the Year Countdown is that there will be no cigars that were launched for the first time at IPCPR. This is because we have changed the criteria to use this year's IPCPR as the deadline. Cigars released two years prior to the IPCPR up until the day the IPCPR opens will be eligible (this year its June 29th, 2019). The majority of new releases come after IPCPR, and it creates a log jam for doing proper reviews. Plus in reality cigars released very late in the year are at a disadvantage because they are smoked less. We will be considering those cigars reviewed by October 31st as eligible cigars for the Countdown that begins in December. It's going to be very interesting fielding those calls from manufacturers who are asking why their cigar is not on the list.
Meanwhile, as many are aware the Premium Cigar Association's planned consumer event, CigarCon has been tabled for 2021. The organization is going back to the drawing board to refine the concept and get buy-in among stakeholders. As we noted, leaks by the PCA were a big problem when the news of CigarCon was prematurely announced. 24 hours before the announcement of CigarCon 2020 being canceled, Cigar Coop had already been informed by multiple retailers who were told of the decision to cancel CigarCon 2020. Clearly PCA's leaks are a problem, and I worry if they don't fix this, they will fail at what I consider to be the final opportunity to sell the industry on CigarCon.
Finally, we apologize for the downtime we had this month. Last month we made a server upgrade for Cigar Coop. However, there was still work to be done. The day the CigarCon cancellation was announced, we published our story and were hit with a blitz of traffic – which in turn crashed our server. Without getting technical, it exposed some other issues. These issues have now been resolved.