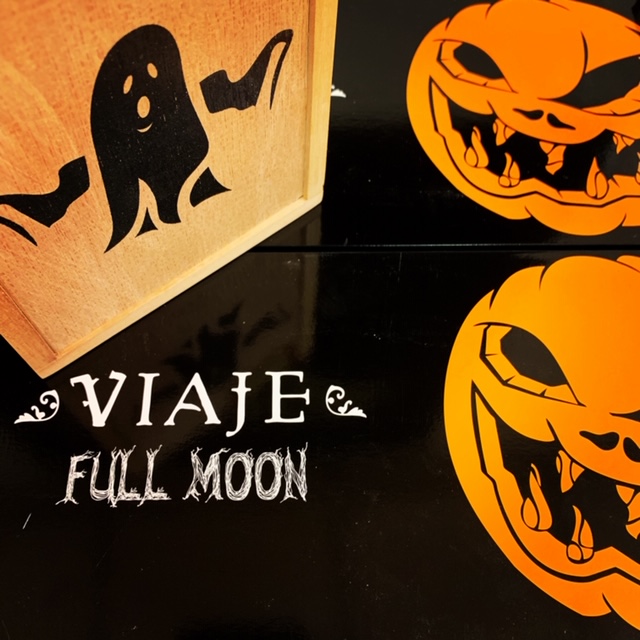 Three seasonal releases for Halloween have hit retailers this past week.
Since its original release in 2013, there have been several iterations of the Viaje Full Moon. The 2019 edition is a Nicaraguan Puro in a 5 x 58 format – the original size of the Full Moon when it was first released in 2013.
Also released is the Viaje Full Moon Edición Limitada, a cigar featuring a San Andres Maduro wrapper over Nicaraguan tobaccos. It is also being released in a 5 x 58 format.  Both the Full Moon and Full Moon Edición Limitada are packaged in 25-count boxes.
Finally, the Viaje Ghost Pepper has returned. The Viaje Ghost Pepper was the second release of Viaje's Pepper series. This year's version differs from the original in that it is in a slightly larger format than the original – measuring 5 3/16 x 55. It is also being packaged as a Viaje White Label Project release similar to the release of another Viaje Pepper release, the Viaje GP 10.31. The Ghost Pepper is presented in 20-count cabinet boxes.
Image Credit: Viaje Cigars