"…when it came to the 1502 Blue Sapphire Lancero, this was a real surprise. I found the smaller ring gauge format worked …"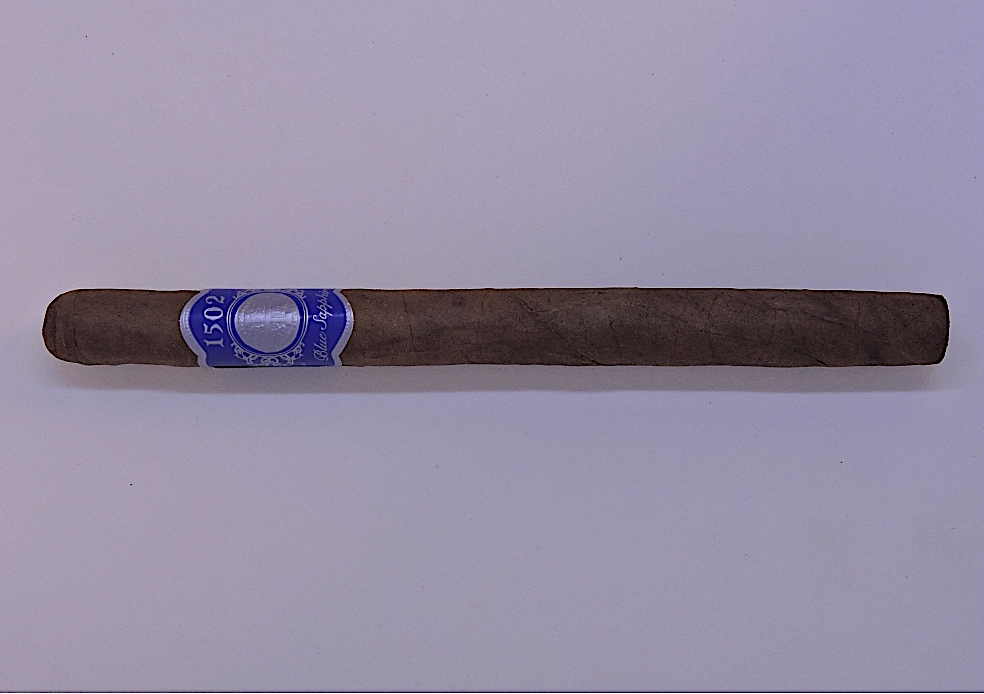 Wrapper: Nicaraguan
Binder: Nicaraguan
Filler: Nicaraguan
Country of Origin: Nicaragua
Factory: Plasencia S.A.
Lancero: 7 x 40
Price: $13.00
Review: 1502 Blue Sapphire Lancero by Global Premium Cigars (9/13/19)
Appearances on Countdown (By Year/Brand): 3 (2015, 2016, 2019)
Coming in at #19 is the 1502 Blue Sapphire Lancero by Global Premium Cigars. Back in 2016, Global Premium Cigars released its sixth line under the 1502 brand with the Blue Sapphire line. The 1502 Blue Sapphire line was designed to be a bolder and fuller offering in the 1502 Cigars portfolio. At press time, the 1502 Blue Sapphire has only been released in one size – a 6 x 52 Toro Gordo. Earlier this year came the first line extension, a 7 x 40 lancero sized offering.
The 1502 Blue Sapphire line is a part of 1502's Nicaraguan Collection, a set of Nicaraguan puros joining the 1502 Nicaragua line. Like the other lines, the 1502 Blue Sapphire is produced at the Plasencia factory in Nicaragua. What's different about the Blue Sapphire is while the other 1502 cigars are primarily box-pressed offerings, the Blue Sapphire line is a parejo line – including the lancero size.
With the 1502 Blue Sapphire, it gives Global Premium Cigars its third appearance on the Countdown. At the time this slot on the 2019 Countdown was announced, it becomes the fourth Nicaraguan puro to secure a spot. It's also the first cigar from Plasencia to land on the 2019 Countdown.
The flavor profile of the 1502 Blue Sapphire Lancero serves up a mix of natural tobacco, earth, bread, wood, cedar, and black pepper. It lives up to the promise of the line. This is a cigar that starts out medium to full in terms of strength and body and by the second third, it moved into full territory.
The 1502 Blue Sapphire Lancero fires on all cylinders. It delivers an experience that satisfies on construction, complexity, and flavor. Many lanceros do not deliver on their promise, but this one does. As a result, it earns its spot on the 2019 Countdown.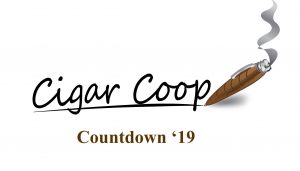 For details of the 2019 Cigar of the Year Countdown, see our 2019 criteria.
Photo Credits: Cigar Coop, except where noted