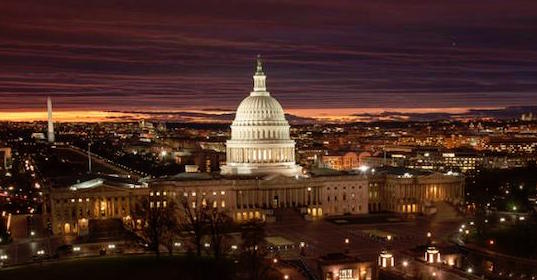 The Tobacco 21 movement appears to be heading to a close and it doesn't bode well for those 18 to 21 in the United States.
Earlier this year, several bills were introduced in Congress to raise the minimum age to purchase tobacco to 21. One such bill was S.1258 introduced by Senator Brian Schatz (D-Hawaii). Yesterday came word that provision has put been put into a 1.3 Trillion Dollar spending bill that includes Schatz's proposed bill. If ratified, it will raise the age to purchase tobacco products at a national level to 21. That spending bill has passed in the House of Representatives and now goes to the U.S. Senate.
The legislation that was included in the spending bill includes language to fund health care. The proposed legislation removes the Obamacare Cadillac tax which imposed a 40% tax on generous employer-based health insurance. While the Tobacco 21 provision is intended to "save lives" and curb youth usage of tobacco and e-cigarette products, it's also viewed by some as a strategic effort to curb healthcare expenses.
"This is a big win for public health. Raising the minimum smoking and vaping age to 21 will protect our kids and save lives," said Senator Schatz in a press release.
Tobacco 21 is a movement that has steamrolled in 2019 at local and state levels. This year thirteen states passed legislation prohibiting the sale of tobacco products to anyone under the age of 21 bringing the total to 19. Schatz's home state of Hawaii was the first state to pass such legislation back in 2015.
Late last year, Altria announced it supported legislation to raise the age to purchase tobacco products to 21. The move was made in anticipation of the U.S. Food and Drug Administration (FDA) calling for a ban on flavored tobacco, which happened in 2019.
Anti-tobacco was not all-embracing of this legislation. Matthew Myers, President of the Campaign for Tobacco Free Kids issued a statement stating, "By raising the federal tobacco age to 21 without also prohibiting flavored e-cigarettes, the budget agreement announced today in Congress will not stop the youth e-cigarette epidemic. If it shifts attention from efforts to ban flavored e-cigarettes, it will play into the hands of tobacco companies Altria and Juul, which have supported raising the sale age to 21 as the solution to the problem."
The idea of big tobacco supporting Tobacco 21 combined with the fact the premium cigar industry holding firm on its position that it does not market to youth has pretty much led to a non-response to fighting Tobacco 21 by the trade associations and manufacturers. On top of that, there have not been any grassroots efforts to challenge such legislation at local and state levels.